Why Oprah Was The Ultimate Winner of the 2018 Golden Globes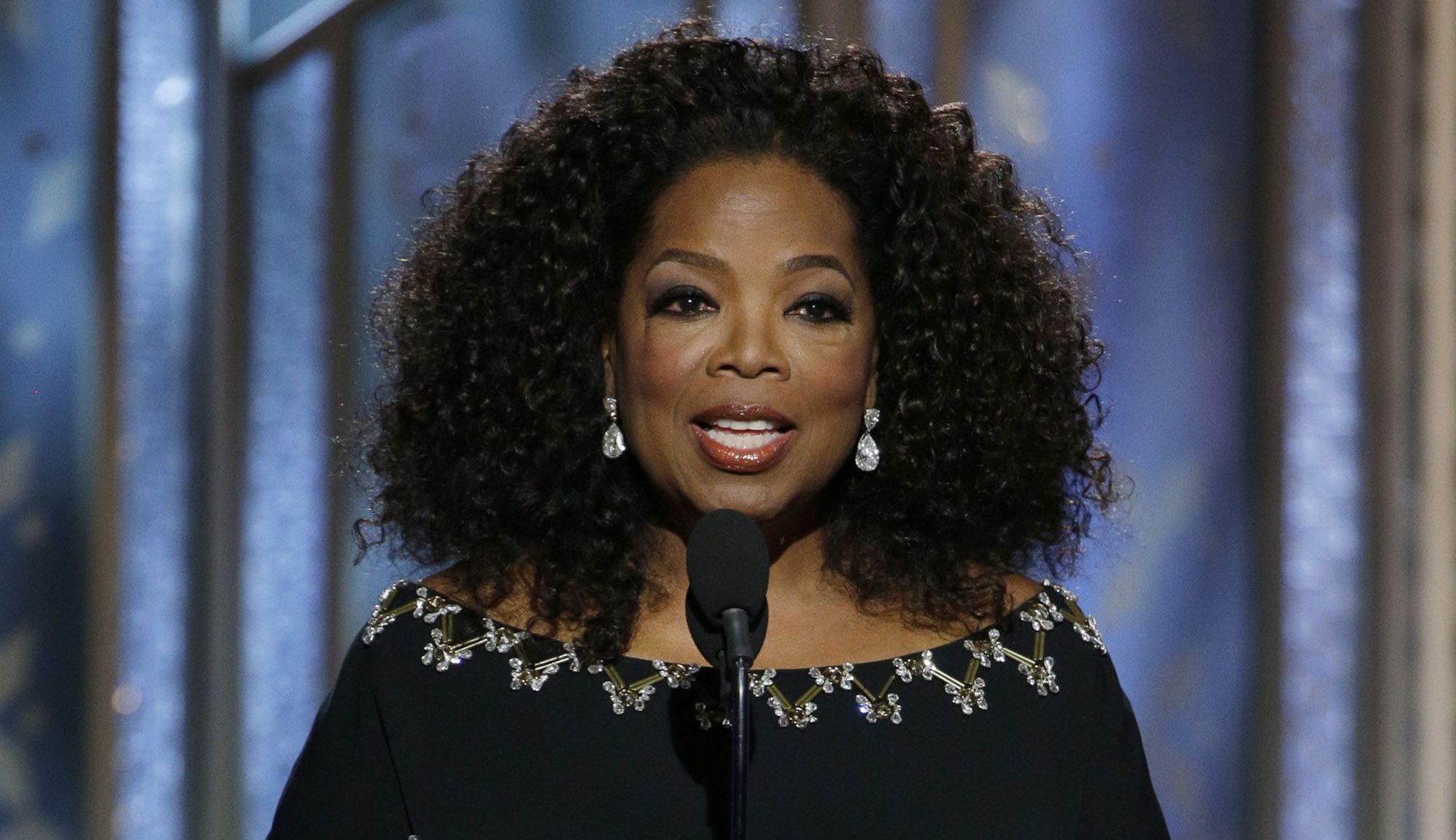 If there was one true winner of the 2018 Golden Globes, it was Oprah Winfrey.
It was clear from the first winner that it was going to be her night. "Hi, Oprah," the awestruck Marvelous Mrs. Maisel star Rachel Brosnahan said when she arrive on stage to accept her award. It was hard not to be distracted by Winfrey, who was seated, like the Queen of Hollywood, in the center of the first row.
Moments later, Sterling K. Brown, the winner of Best Actor in a Drama Series, did the exact same thing. "Oprah!" was the first word out of the This is Us star's mouth when he reached the microphone. That was followed by, "Oh my god!"
Even Roseanne Barr, a TV legend in her own right, gave Winfrey a wave when she and her Roseanne co-star, John Goodman, presented an award.
The talk show host, actress, producer and philanthropist was at the Globes on Sunday to accept the Cecil B. DeMille Award for "outstanding contributions to the world of entertainment." (Last year the Hollywood Foreign Press Association bestowed that honor on Meryl Streep.) Winfrey is the first black woman to receive the award, which has been around since 1952.
Reese Witherspoon introduced Winfrey, who went full hyperbolic, gushing over her Wrinkle in Time co-star. "An Oprah hug could end wars and solve world peace," Witherspoon joked at one point.
And then Winfrey took the stage to accept her award.
"OK, OK," Winfrey said, as she waited for the lengthy standing ovation to end. She began by describing what it felt like, as a girl, to watch watch Sidney Poitier become the first black person to win the Academy Award for Best Actor in 1964.
"I'd never seen a black man being celebrated like that," Winfrey said. "I tried many many times to explain what that means to a little girl watching from the cheap seats, as her mom came through the door, bone tired from cleaning other people's houses. It's not lost on me that at this moment, there are some little girls watching as I become the first black woman to be given this award."
Throughout her speech, the stars in front of her listend with rapt attention, nodding, smiling and sometimes crying. Winfrey concluded dramatcially, calling attention to Recy Taylor, a black woman who was gang-raped and beaten by six white men in 1944; she died ten days ago, at 97 years old. The men were never convicted, but, Winfrey emphasized, those days are over.
"I want all the girls watching here and now to know that a new day is on the horizon," Winfrey said, as the crowd jumped to their feet for a second time. "When that new day finally dawns, it will be because a lot of magnificent women—many of whom are right here in this room tonight, and some pretty phenomenal men—are fighting hard to make sure they become the leaders to take us to the time where nobody has to say 'Me too,' again."