Oprah Winfrey's Net Worth Would Make Her The Second Richest President After Trump... If Elected in 2020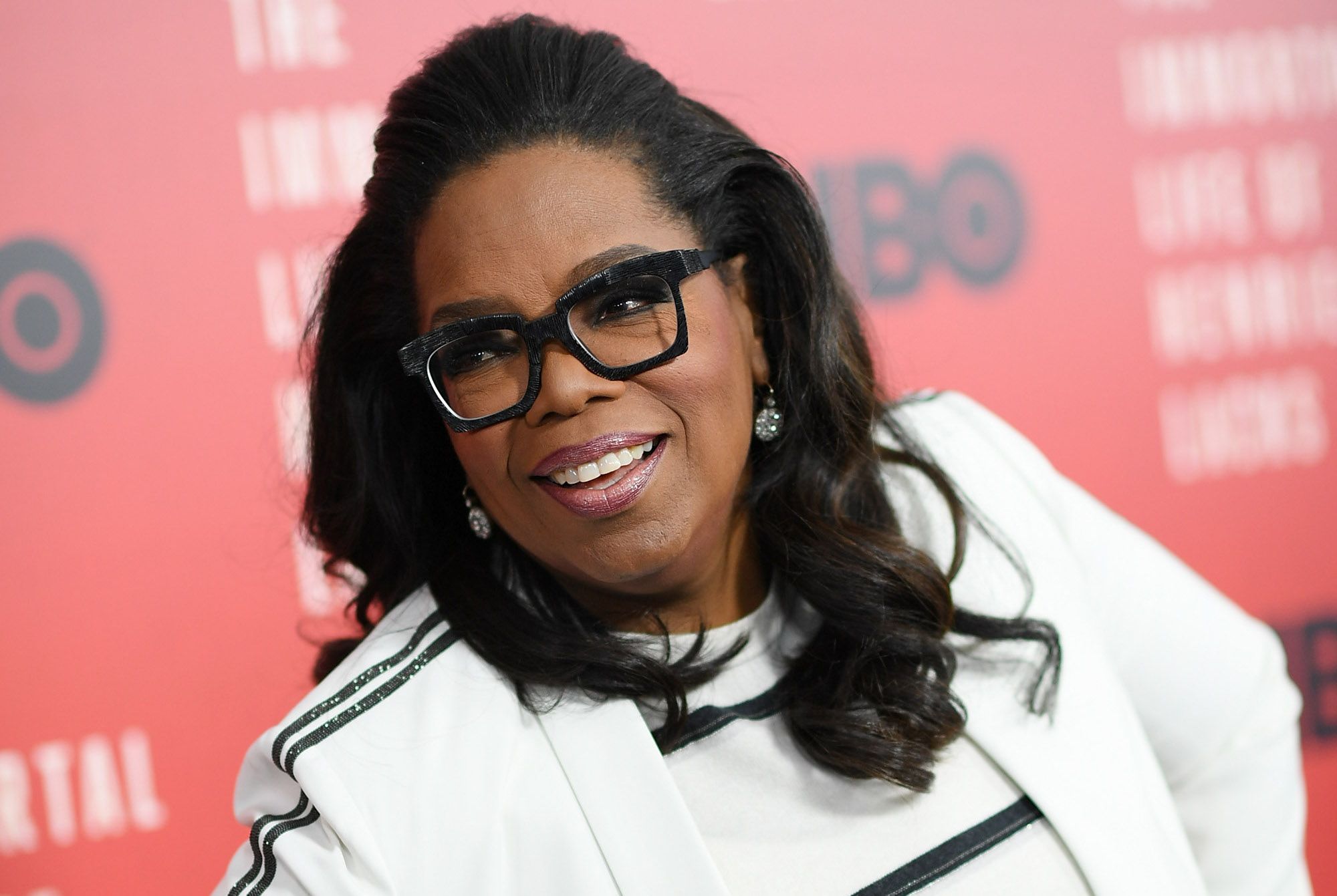 Update | Rumors of an Oprah Winfrey presidential campaign heated up after the media titan's rousing speech at the 2018 Golden Globes on Sunday. They reached a frenzy-high when Winfrey's longtime romantic partner, Stedman Graham, was quoted said the former talk show host "would absolutely do it," referring to a presidential run.
While nothing is confirmed yet, it's looking more and more likely "Oprah 2020" is coming, whether democrats like it or not. A rich media mogul celeb for president sounds mighty familiar, no? Indeed, despite their opposite political stances and clashing personalities, Winfrey shares one undeniable quality with Donald Trump: wealth.
According to Forbes' estimate as of January 2018, Winfrey is worth $2.8 billion dollars. Her self-named Oprah Winfrey Network, of which Winfrey is Chief Executive Officer, continues to bring in high ratings. She also bought 10 percent of Weight Watchers in 2015, and the dieting company's shares recently jumped 10.2 percent on Monday. And Winfrey's career as an actress is as successful as ever—2017 saw her in the critically-acclaimed TV film The Immortal Life of Henrietta Lacks, and in 2018 she's star in the sci-fi blockbuster, A Wrinkle in Time.
But most of Winfrey's money still comes from her hugely successful talk show, The Oprah Winfrey Show, which aired from 1986 to 2011.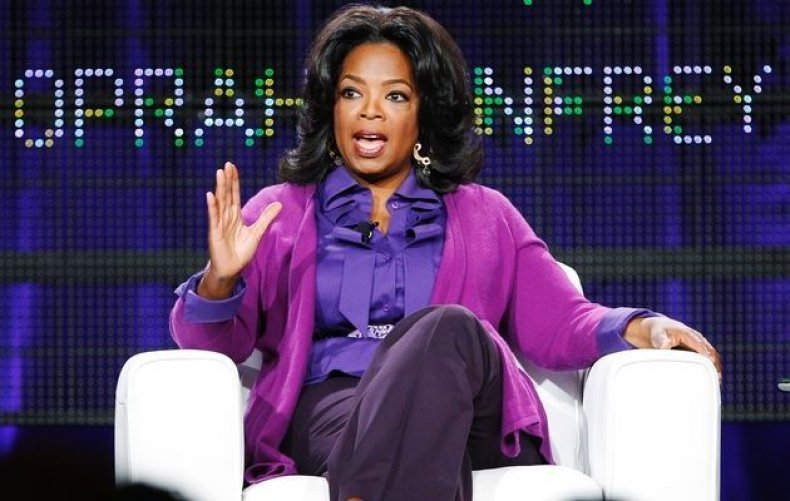 In comparison, Forbes' estimate of Trump's net worth puts him at $3.1 billion, making him richer than Winfrey by just $300 million. ("Just" being a relative term, of course.) According to the Forbes' report, nearly half of the president's wealth is thanks to his New York City real estate. The next largest chunk comes from his golf clubs and resorts.
Trump was the first-ever billionaire president, and if Winfrey does manage to nab both the nomination and the 2020 election, she would be the second. (That's a lot of "ifs," admittedly.)
Right now, the second-richest president after Trump is George Washington, who, when adjusted for inflation, was worth approximately $525 million. This wealth was largely thanks to the first president's land—he started his career as a land surveyor of the the new world. Washington's famous Virginia plantation, Mount Vernon, stretched over 8,000 acres of private farmland.
When Trump became president, he more than doubled the wealth line of the job. If Winfrey is next line, perhaps a pattern is developing. Just how rich does one have to be to become president of the United States?
Correction: This article has been updated to reflect the difference between Donald Trump and Oprah Winfrey's net worth as $300 million.