An Oprah Winfrey Scandal Timeline: It's Not The First Time She's Weathered A Storm Like This
Oprah Winfrey has debunked the allegations she was arrested for her alleged involvement in a global sex trafficking ring. Though she was able to disprove the conspiracy theory Wednesday morning, it didn't stop her from trending online. But it didn't slow her down, she's experienced: there have been other scandals throughout the course of her career where Winfrey has come under fire.
On March 15, the fake news report commenced with, surprise, a Facebook post. In this false story, disgraced movie mogul Harvey Weinstein was reported to have made a plea deal in order to lower his prison sentence. He claimed he could name celebrities who were supposedly all involved in a sex trafficking club with the deceased Jeffrey Epstein. Weinstein allegedly gave up the names of Winfrey, Tom Hanks, Charlie Sheen, and more.
@bdabxoer shared the Facebook post on her Twitter feed:
On Monday, another Facebook post had continued to spread the false news that the national guard had allegedly raided Winfrey's house in Boca Raton, Florida. Not only were tunnels said to be found underground, but they also claimed the entire property was taped off. User Lili Milan shared the post, which included purported photos of the event, on her Facebook profile.
During the late hours on Tuesday, the fake news report went viral and the name of The Color Purple actress started trending on Twitter. The conspiracy theories about an "international cabal of pedophiles," which had made their way to Facebook originated from online devotees of QAnon.
Early Wednesday morning, Winfrey then set the record straight on her official Twitter account. "Just got a phone call that my name is trending. And being trolled for some awful fake thing. It's not true," tweeted Winfrey. "Haven't been raided, or arrested. Just sanitizing and self distancing with the rest of the world. Stay safe everybody."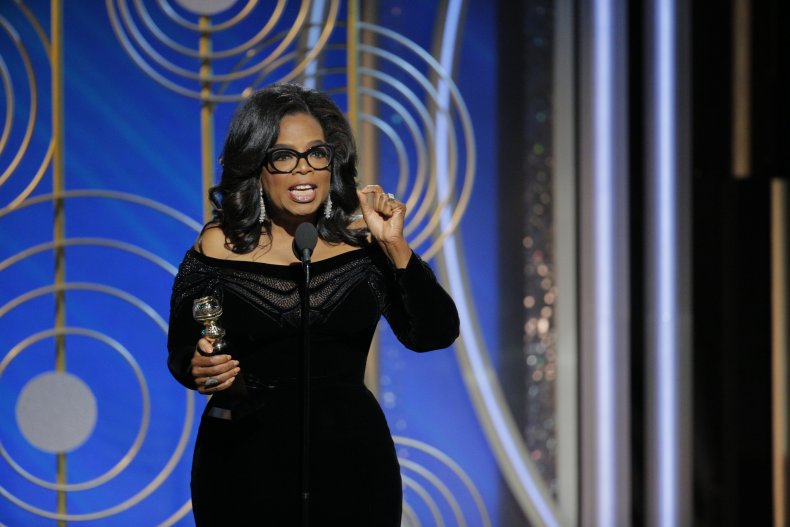 Russell Simmons
Ahead of its premiere at the Sundance Film Festival, Winfrey dropped out as executive producer of the 2020 documentary, On the Record. Directors Kirby Dick and Amy Ziering had collaborated on a feature to expose sexual harassment in the music industry centered around hip-hop mogul Russell Simmons who was accused of rape and sexual assault.
In her statement, Winfrey stated, "In my opinion, there is more work to be done on the film to illuminate the full scope of what the victims endured and it has become clear that the filmmakers and I are not aligned in that creative vision."
Winfrey accused the On the Record filmmakers of "inconsistencies" with their documentary's story, per Variety.
John Of God
On December 11, 2018, Brazilian faith healer, João Teixeira de Faria, also known as John of God, was accused as a serial sexual abuser. Several women came forward with testimony of Faria committing unwanted sexual advances during his healing sessions. The renowned medium had gained international recognition after Oprah Winfrey profiled Faria in 2010 and then interviewed him at his center back in 2012, per The New York Times.
Though video of her 2010 profile has been taken down from Youtube, Winfrey described Faria, "People around the world credit John of God and the spirits that work through him for many miraculous healings. He has also been misunderstood by some, persecuted by others and even accused of impropriety."
Upon hearing about the allegations, which included rape, Winfrey issued a statement on December 17, 2018, "I empathize with the women now coming forward and hope justice is served," per CNN.
Harvey Weinstein
On March 7, 2018, during Gwenyth Paltrow's Goop Podcast, Winfrey claimed she had no knowledge of Weinstein's alleged sexual misconduct. Weinstein had been accused of previous sexual harassment or assault by more than 60 women, according to CNN. Winfrey had previously worked with Weinstein, who was credited as executive producer on IMDB, on the 2013 drama, Lee Daniel's The Butler.
Winfrey described her association with the convicted Hollywood producer, "Was I friendly with Harvey? Yes, I was friendly with Harvey. Was I in association with Harvey for the Butler movie? Yes, but of course I didn't know any of this was going on."