Colorado College Graduation: How to Watch, Live Stream Oprah Winfrey Commencement Speech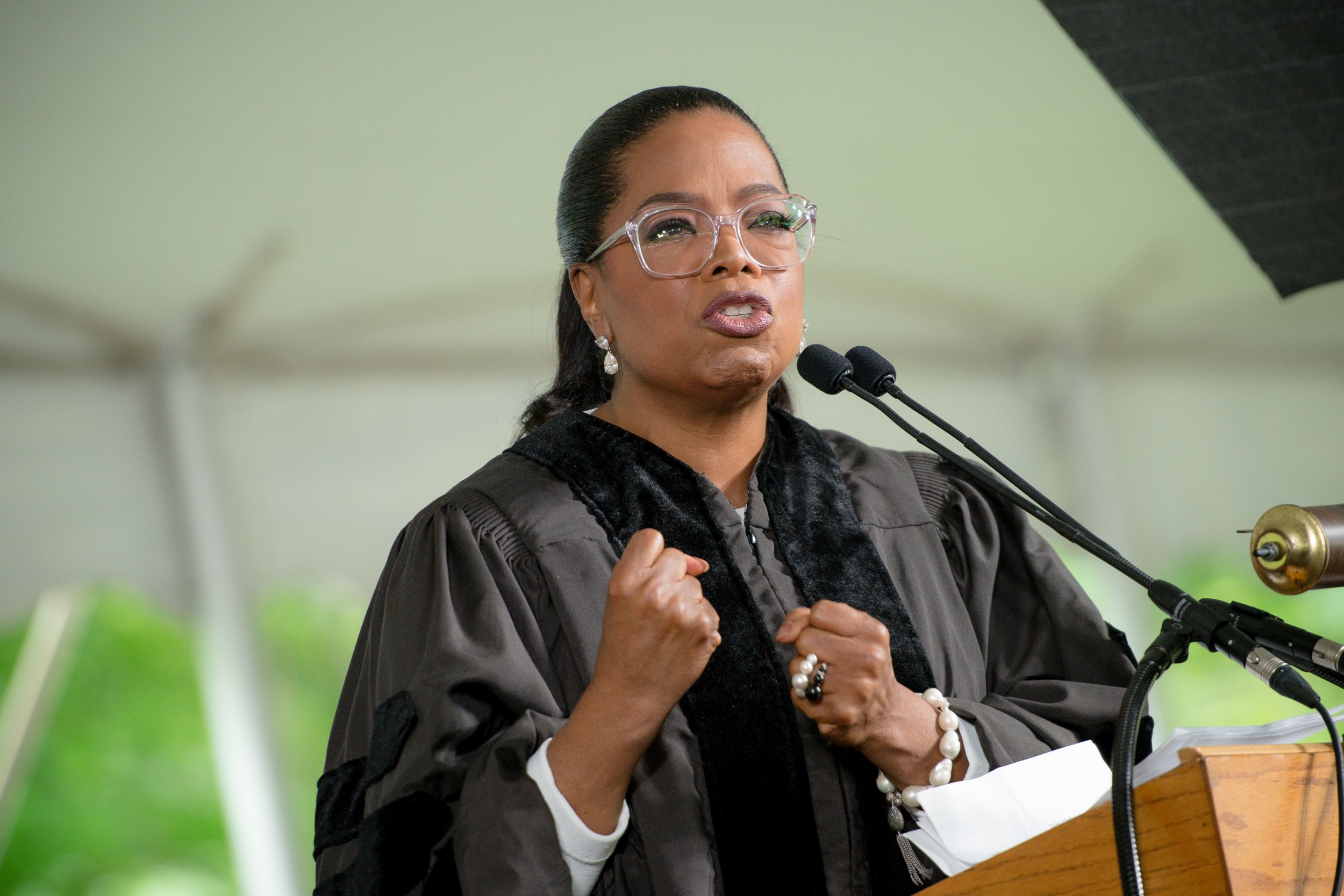 On Sunday, Oprah Winfrey will address Colorado College graduates during its commencement festivities, making them privy to decades of wisdom from one of the most successful people in the world.
Colorado College, a private liberal arts college in Colorado Springs, announced Winfrey would be speaking in March, noting that tickets would be limited to graduating seniors and their guests. While several commencement speakers, including former Department of Homeland Security Secretary Jeh Johnson and Vice President Mike Pence faced pushback this year, it seems students were pleased with their school selecting Winfrey.
"Winfrey has created an unparalleled connection with people around the world, making her one of the most respected and admired figures today," Colorado College said in their announcement. "She also is a dedicated philanthropist."
Unfortunately, graduates and their guests will be the only people able to attend in person, but the school has arranged a live stream of the event. Interested viewers could stream Winfrey's speech directly from the college's website and via Reuters.
Newsweek subscription offers >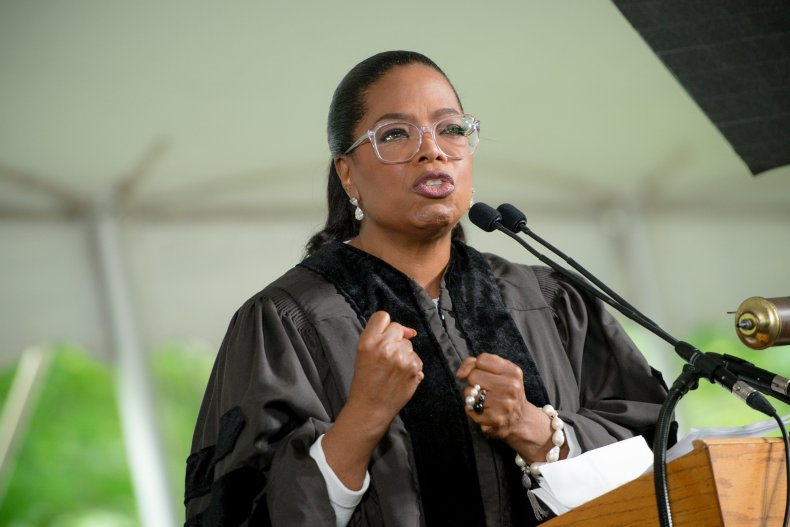 Along with building a professional empire, Winfrey created a school in South Africa and was nominated for an Academy Award for her role in The Color Purple. In 2013, then-President Barack Obama awarded Winfrey with the Medal of Freedom, the nation's highest civilian honor.
This isn't the first time Winfrey has given a commencement address. She has done so at a number of other graduations, including at Spelman College, Harvard College and the University of Southern California (USC).
"The question is: What are you willing to stand for? That question is going to follow you throughout your life. And here's how you answer it. You put your honor where your mouth is. Put your honor where your mouth is," Winfrey told journalism graduates at USC in 2018. "When you give your word, keep it. Show up. Do the work. Get your hands dirty. And then you'll begin to draw strength from the understanding that history is still being written."
Newsweek subscription offers >
Along with Winfrey, three other people will receive honorary degrees from the Colorado college, identified as Jairo Valverde Bermudez, Martile Rowland and France Winddance Twine. Bermudez graduated from Colorado College in 1992 and served as ambassador to Costa Rica and Brazil and worked for the United Nations. Rowland is an accomplished opera singer with a number of accolades under her belt and Twine is a prominent ethnographer and feminist race theorist who has published over 70 scholarly works.
Colorado College Graduation: How to Watch, Live Stream Oprah Winfrey Commencement Speech | U.S.