Who Is Vernita Lee? Oprah Winfrey's Mother Dies at 83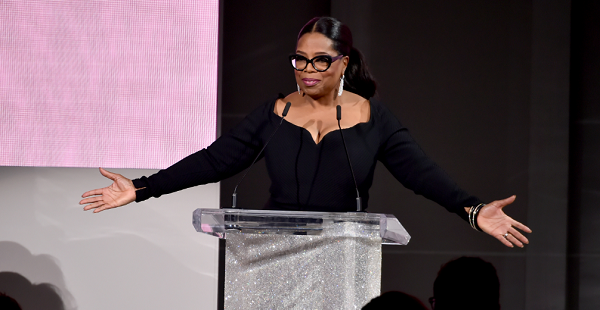 Vernita Lee, Oprah Winfrey's mother, died on Thursday, according to a TMZ report released on Monday. Lee was 83 years old.
Oprah's niece, Alisha Hayes, was first to share the news of Lee's death in a social media post on Thanksgiving. Winfrey has yet to publicly speak on her mother's death, but members of the family confirmed that Lee died in her home in Milwaukee on Thanksgiving Day. A representative for Winfrey told People magazine that a private funeral was held for Lee over the weekend.
In addition to Winfrey, Lee leaves behind daughter Patricia Amada Faye Lee, whom she'd given up for adoption but later reconnected with. Lee's son, Jeffery Lee, died in 1989 while another daughter, Patricia Lee Lloyd, died in 2003.
Winfrey spent much of her childhood traveling between the homes of her mother and father, Vernon Lee. Her earliest years were spent living with her maternal grandmother in Mississippi. When she was 6 years old, she moved north to Milwaukee to live with her mother, who worked as a housekeeper.
It was while Winfrey was living with her mother that she was molested by her cousin and abused by her uncle.
Winfrey has long been outspoken about the tumultuous relationship she had with her mother when she was young. She described having to sleep on her mother's porch when she first arrived in Milwaukee because her mother's roommate took issue with Winfrey's skin complexion. Winfrey also felt abandoned due to her mother's absence early in her childhood.
"I suddenly land in a place that's completely foreign to me. I don't know anybody. I don't really even know my mother," Winfrey told HuffPost in a 2015 interview. "I walked into that space feeling completely alone and abandoned."
Winfrey's relationship with her mother changed for the better over the years, and Lee was occasionally spotted on Winfrey's daytime talk show, which ran on ABC from 1986 to 2011.