Öræfajökull: Iceland's Giant Frozen Volcano May Be Waking Up as New Ice Cauldron Appears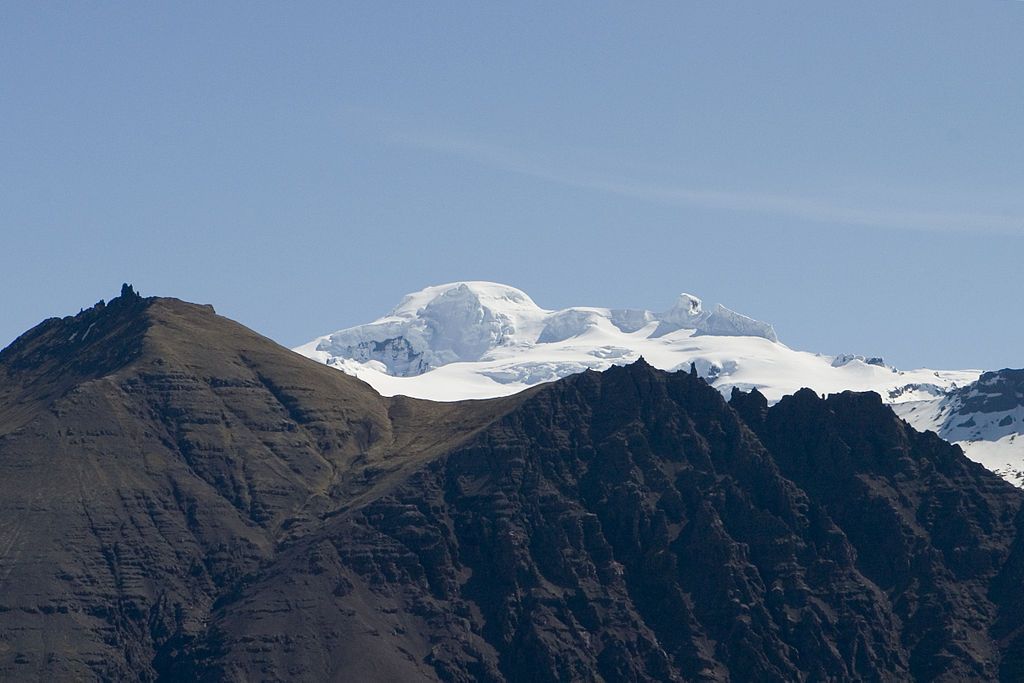 The Icelandic Meteorological Office, which also monitors volcanic activity, has increased monitoring of the country's largest volcano, Öræfajökull, after reports on Friday that a new ice cauldron had formed, suggesting that something is changing under the Earth's surface in the area.
"Although there has been significant geothermal activity in the Öræfajökull caldera, there are no signs of an imminent volcanic eruption," Iceland's weather service wrote in a statement. "There is considerable uncertainty about how the situation will evolve. The Icelandic Meteorological Office continues to monitor the region around-the-clock via seismic observations."
If you'd like to stop skimming over all the letters in the volcano's name, Icelandic geologist Daníel Freyr helpfully explains how to pronounce Öræfajökull:
Öræfajökull is located on the southeast coast of Iceland and is the country's largest and tallest volcano. It's coated in a glacier by the same name. The volcano last erupted in 1727 and 1728 and in 1362, when it caused the largest eruption that made it into Icelandic historical records.
There's a big problem when volcanoes are buried under ice: jökulhlaups. That's the Icelandic term for the large floods that can occur during sudden glacier melts caused by volcanic eruptions. Fortunately, Öræfajökull is pretty remote: Today, just two people live within about six miles of it. (Compare that to Indonesia's Mount Agung, which has 75,000 people living in the same vicinity.)
Read more: Giant eruption at Bali volcano could unleash global cooling at scale unseen for decades
The Icelandic Meteorological Office is keeping an eye on Öræfajökull in several different ways, including flying over the volcano with a helicopter. They're particularly monitoring the new ice cauldron, which appears to be about half a mile wide and 10 miles deep. Scientists are also taking electrical conductivity measurements and analyzing gas levels at a glacier located on the southeast side of the volcano. There have been reports of gas smells along the Kvíá river, but the agency says they don't think there's a high risk of sudden flooding right now.
In addition to monitoring the volcano itself, the agency also issued a warning for airlines to flag its increasing unrest. In 2010, an eruption of Eyjafjallajökull, another Icelandic volcano, shut down a huge proportion of Europe's air travel for a week after ash spread across the continent. Ash can interfere with a pilot's visibility and with proper functioning of the engine. The shutdown likely cost the equivalent of more than $1.7 billion, but scientists have since confirmed that Eyjafjallajökull's ash would have been particularly dangerous, validating the cautious approach authorities took.