Orange Bowl Going Ahead With Tailgating, No Mask Mandate as Florida COVID Cases Skyrocket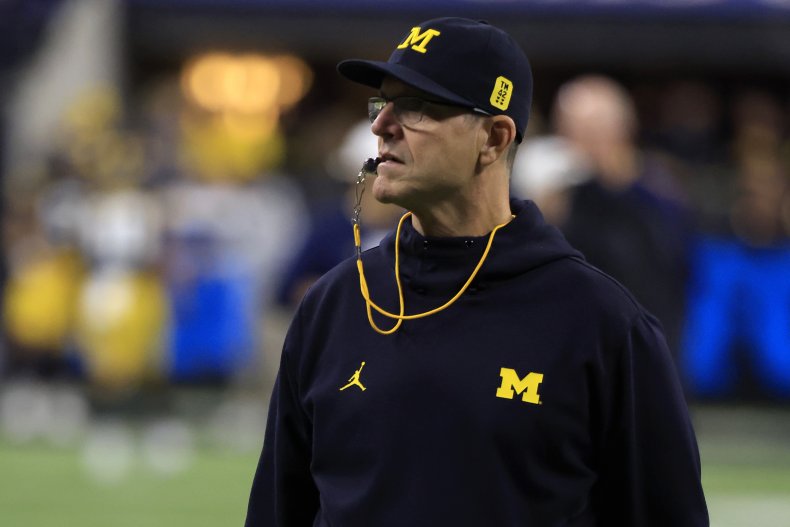 Five college football bowl games have been canceled for COVID-related reasons. However, the Orange Bowl is going ahead with its scheduled game Friday at Hard Rock Stadium in Miami Gardens.
COVID-19 cases in Florida have increased dramatically in recent days, but Orange Bowl organizers said the stadium will be at full capacity with no mask mandates in place and tailgating permitted in the parking lots.
On January 11, 2021, the Hard Rock Stadium hosted the 2021 College Football Playoff National Championship game. At the time, the contest was held in front of an audience capped at 20 percent of normal capacity. Masks were required and tailgating was banned.
In the week leading up to this Friday's Orange Bowl, Florida has reported an average of 36,781 new cases of COVID-19 per day —more than double Florida's 15,939 new cases per day reported in the seven days before 2021's National Championship game.
However, vaccines were not widely available in January 2021, and Orange Bowl organizers believe the environment on Friday should be safe enough to permit normal football viewing activities.
Orange Bowl president Jack Sieler told The Miami Herald the Orange Bowl committee had carefully monitored the COVID-19 situation in Florida in recent weeks before arriving at their final plan to not institute any mandates (Face coverings, while not required, have been recommended).
"We'd be putting our head in the sand if we're not," Sieler told the newspaper about how he and the committee have kept abreast of the COVID numbers.
"You're looking at certainly a very troublesome virus, but it doesn't have the potential adverse downside that it had last year when we went into the bowl games," he added.
In the end, Sieler said the committee agreed to adhere to the policies the Hard Rock Stadium has used this year for games hosted by the Miami Dolphins and Miami Hurricanes.
Orange Bowl CEO Eric Poms also defended the decision. "The leadership there, going back to last year, has been very vigilant about creating a safe, healthy, comfortable environment for patrons," he told the Herald of the stadium.
However, Poms acknowledged how quickly plans can change during the era of COVID. He said: "We are cautiously optimistic, but we're taking it minute by minute."
As a precaution, the Orange Bowl committee restricted its 380 members from having as much open access at events leading up to the game. Additionally, team practices are also closed 30 minutes before team shuttles departed, no in-person interviews were held, and strict limitations were placed on who could be on the field before and after the game.
The Georgia Bulldogs are set to play the Michigan Wolverines in the NCAA College Football Playoff semifinal game at 7:30 p.m. ET.