Alyssa Milano and Other Celebrities Outraged by Orange County Mass Shooting
Americans are waking up this morning to news of a shooting in southern California that has left four people dead, including a child.
The incident took place at an office building in the city of Orange on Wednesday evening. A fifth victim was injured during the violence.
The suspected assailant was shot by police officers. The suspect and the injured victim were taken to a local hospital, where both are said to be in a critical condition.
California Governor Gavin Newsom has condemned the violence and expressed his support for the victims' families.
"Horrifying and heartbreaking. Our hearts are with the families impacted by this terrible tragedy tonight," Newsom posted on Twitter.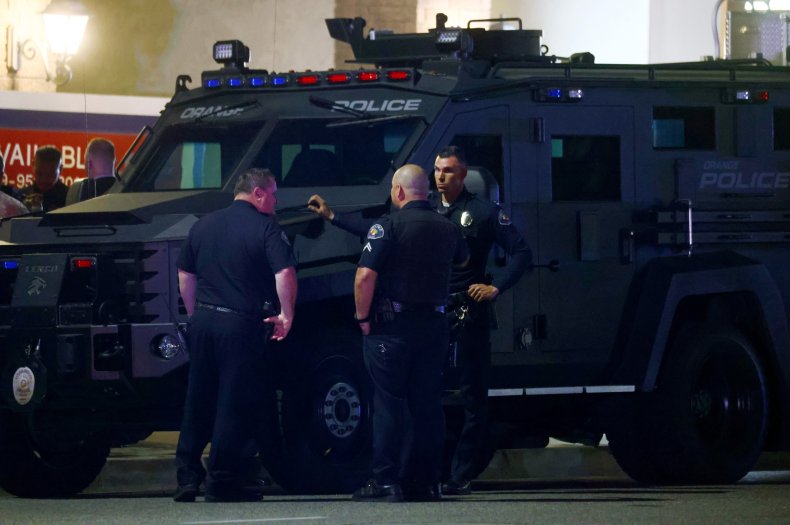 Actress and activist Alyssa Milano directed her anger toward President Joe Biden as she called for stricter gun controls.
"@POTUS, you ran on a platform of gun violence prevention. You won," she tweeted. "I understand you want Congress to act, but until we reform the filibuster, nothing is going to pass in the Senate. Gun violence is a national health crisis."
Other high-profile figures have also tweeted about the Orange shooting.
Shannon Watts, founder of gun safety group Moms Demand Action, said: "We are the only high income country where 'getting back to normal' after a pandemic means shootings resume in places where people should be safe."
Julian Castro, a Texan politician who served in President Barack Obama's cabinet, tweeted: "This is the 14th mass shooting in the last week alone. We must end the filibuster, pass gun safety legislation, and end this violence."
Civil rights activist Bernice King shared a quote from her father, Martin Luther King Jr: "We need leaders not in love with money but in love with justice. Not in love with publicity, but with humanity."
Singer Rebecca Black posted: "orange is home to so many people I love and cherish. I can't imagine the pain the victims' families are going through. take action. text CHECKS to 64433 to demand senators act on gun safety NOW."
There were dozens of mass shootings—incidents in which four or more people were killed or injured, according to the Gun Violence Archive—in the U.S. in March. On March 16, eight people were killed in attacks on three spas in the Atlanta area. Six of those killed were Asian women. Robert Aaron Long has been charged with multiple counts of murder.
Ten people were killed six days later in a shooting at a supermarket in Boulder, Colorado. A local police officer who responded to a call about the incident was among the dead. Ahmad Alissa has been charged with murder.