Orange County Police Will Not Help ICE With Immigration Arrests as Trump Admin Puts Pressure on Sanctuary Cities
Law enforcement agencies in Orange County, California said they would not help enforce federal immigration laws after it was reported that the Trump administration plans to send specially trained agents into sanctuary cities.
The Santa Ana Police Department and Orange County Sheriff's Department told Fox 11 Los Angeles that they did not support immigration enforcement actions, with Orange County spokesperson Carrie Braun saying they had a duty to protect people "regardless of citizenship."
Both departments revealed that they would not be helping immigration enforcement officers after The New York Times reported on Friday that President Donald Trump's administration was planning to send 100 officers from Customs and Border Protection (CBP) to work with Immigration and Customers Enforcement (ICE) officers in arresting immigrants who entered the country illegally that were living in so-called sanctuary cities.
The Times added that the agents were expected to be sent to several cities from February through to May, including Los Angeles and San Francisco in California.
Officers from the Border Patrol Tactical Unit (BORTAC) would be among those sent to work with ICE. Customs and Border Protection says agents in the unit respond to "high-risk incidents requiring specialized skills and tactics."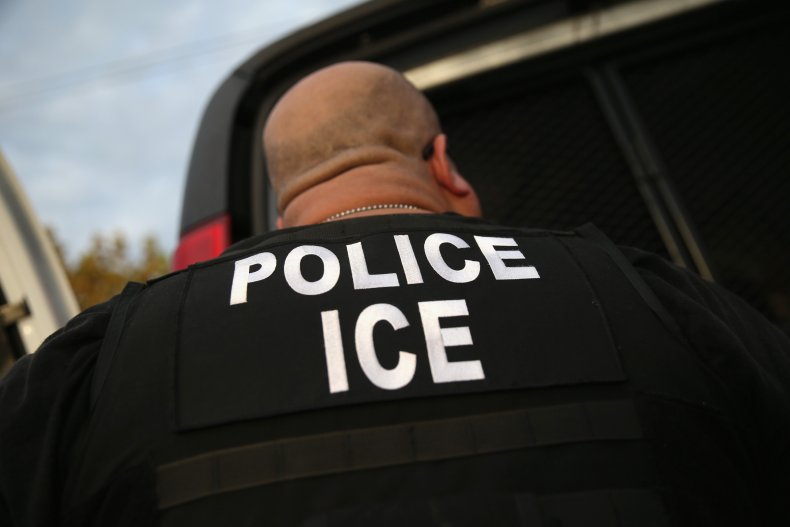 In a statement provided to Fox 11 Los Angeles about the administration's plans, Santa Ana Police Department spokesperson Paul Eakins said the authority was "aware of the federal policy change," but added, "The Santa Ana Police Department does not support or participate in immigration enforcement actions."
Orange County Sheriff's Department spokeswoman Carrie Braun also told the outlet that the law enforcement agency "never has and never will enforce immigration law at the street level."
She added that the department's duty was to "protect the safety and well being of all in our community, regardless of citizenship status."
Newsweek has contacted the Santa Ana and Orange County departments for comment, and will update this article with any response. ICE has also been contacted for comment.
A spokesperson for Customs and Border Protection confirmed to the Times that it planned on sending 100 officers to work with ICE in order to "enhance the integrity of the immigration system."
ICE acting director Matthew Albence also confirmed that officers were being deployed to his agency in a statement to the newspaper, adding that bolstering of its ranks was a response to sanctuary city policies on immigration enforcement.
The Trump administration's latest move to ramp up sanctuary city arrests followed the Justice Department's decision to file lawsuits against three "sanctuary" authorities on Monday.
Attorney General William Barr announced the lawsuits were being filed against King County in Washington and the states of California and New Jersey, CBS News reported.