What Happens in 'Orange Is the New Black' Season 6? (Spoilers)
Netflix has released the first trailer for Season 6 of Orange Is the New Black, which will return to the streaming platform on July 27.
The trailer, while not specifying much, implies that prison-wide changes are being made. Inmates are shown in uniforms of different colors.
A plotline of tension between the blues and khakis is revealed, with lead character Piper (Taylor Schilling) specifying that the blues and khakis hate each other. A large fight is seen between the colors. Piper clarifies that the pinks are safe.
The fifth season left off with a riot resulting in the inmate's transfer. The sixth season presumably picks up where the riot left viewers, awaiting the results of the prison transfer. The trailer shows inmate Suzanne (Uzo Aduba) entering a new location, visibly upset and commenting, "This isn't home.... This is not home," to which a guard replies, "It is now."
Alex (Laura Prepon) is notably missing from the trailer.
The season seems to focus on the rearrangement of inmates, from physical location to bonds that have been formed. Alliances may be shaken due to the new color coding, and authorities will still hope to hold inmates accountable for the riot.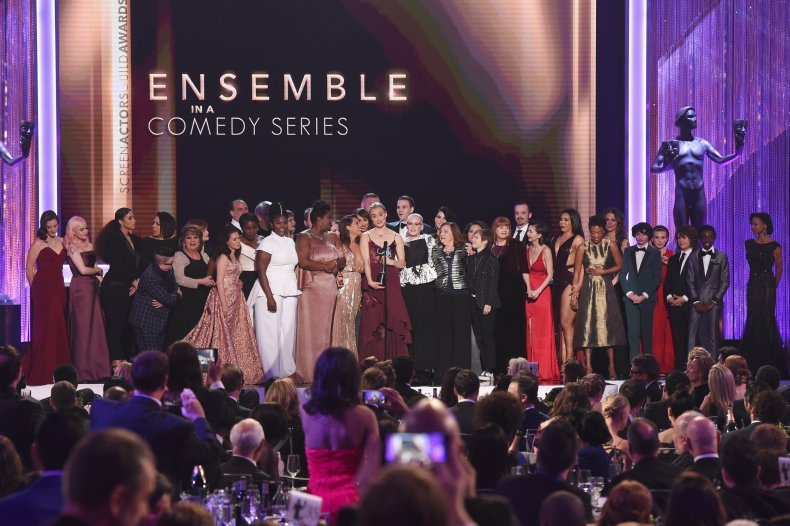 Authorities are seen questioning the inmates in hopes of revealing the culprits who started the riot. They encourage interviewees to turn in their fellow inmates.
Season 5 was filled with notable moments of the riot and hostage situation, in which the female prisoners took over the prison. The season focused heavily on the mayor's efforts to take back control from the inmates.
Orange Is the New Black is inspired by the book of the same name written by Piper Kerman. The book details Kerman's year in prison on charges of money laundering and drug trafficking.
The Netflix series premiered in 2013 and was met with praise from Netflix itself, commenting that by the end of 2013, Orange Is the New Black would be the year's most streamed original series on their platform.
The statement read: "Orange Is the New Black has been a tremendous success for us. It will end the year as our most-watched original series ever and, as with each of our other previously launched originals, enjoys an audience comparable with successful shows on cable and broadcast TV."