Orange You Glad Kraft Mac and Cheese Won't Be Synthetically Day-Glo Colored Anymore?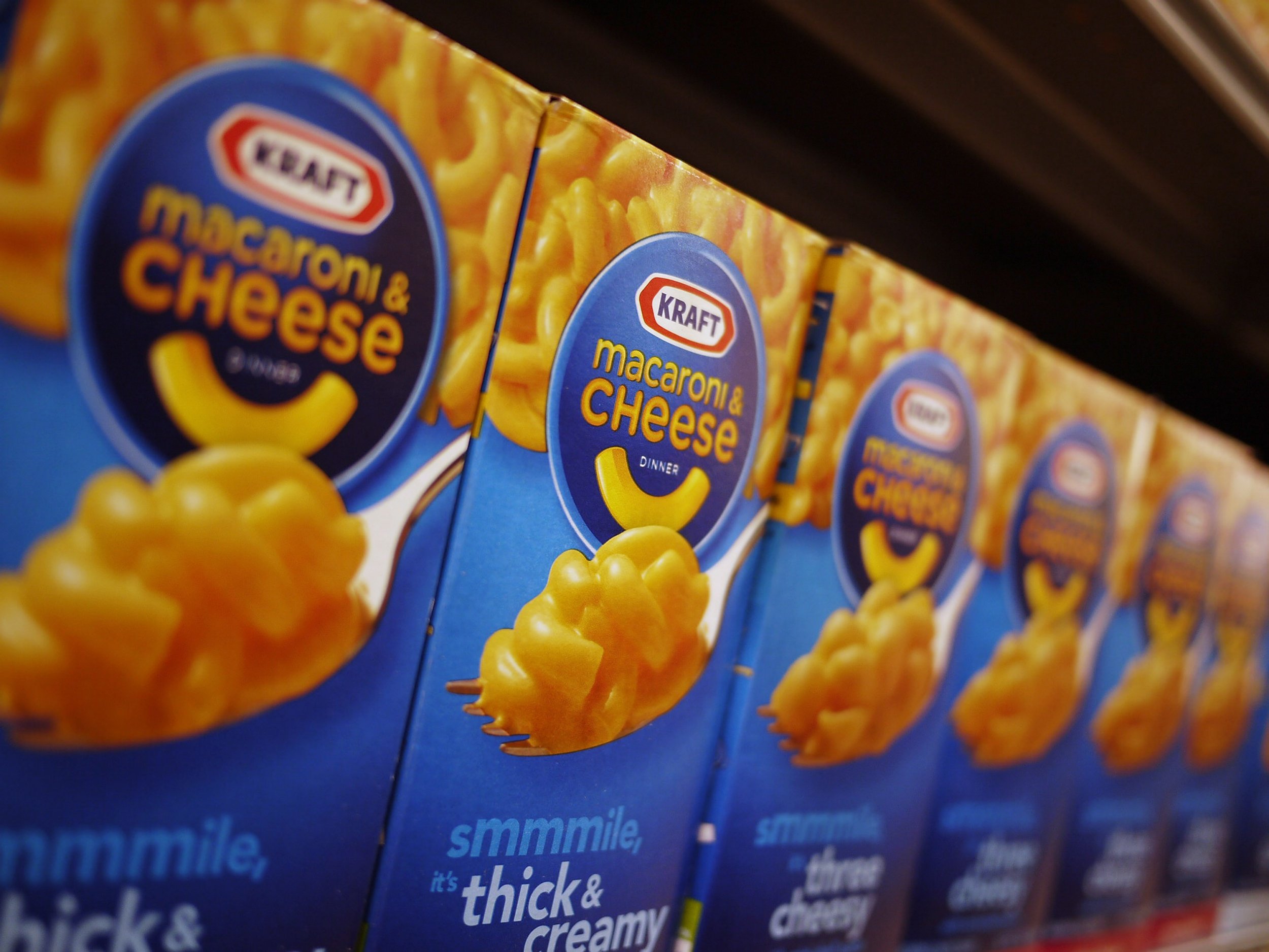 Kraft announced Monday that as of January 2016 its original macaroni and cheese sold in the United States will no longer contain synthetic colors or artificial preservatives. So instead of using dyes to get the iconic shade of orange, Kraft will use colors from sources such as paprika, annatto and turmeric.
"We've met with families in their homes and watched them prepare Kraft Mac & Cheese in their kitchens," Triona Schmelter, vice president of marketing, meals, is quoted as saying in a press release issued by Kraft on Monday. "They told us they want to feel good about the foods they eat and serve their families, including everything from improved nutrition to simpler ingredients."
But "the one thing they are most adamant about," Schmelter told the Chicago Tribune, which first reported the news Friday, is "they absolutely don't want us to change the taste."
American customers curious about what the meal might look and taste like sans synthetic color and artificial preservatives can try the company's "boxed shapes" products. Kraft says its shapes varieties have had no synthetic colors since 2014 and no artificial preservatives as of this year. The ingredients listed on Kraft's website for the Teenage Mutant Ninja Turtles shapes and Star Wars shapes boxes include "paprika, annatto and turmeric added for color," though the SpongeBob shapes box on its site still lists dyes Yellow Nos. 5 and 6.
The company will remove artificial flavors from its Easy Mac and microwaveable cups products in 2016. In Canada, Kraft Dinner will also forgo synthetic colors by the end of next year, the company says.
The announcement comes roughly a month after Kraft recalled 242,000 cases of its original flavor macaroni and cheese because of possible metal pieces inside the boxes.