Orangutan Kept As Pet For Four Years Rescued From Locked Crate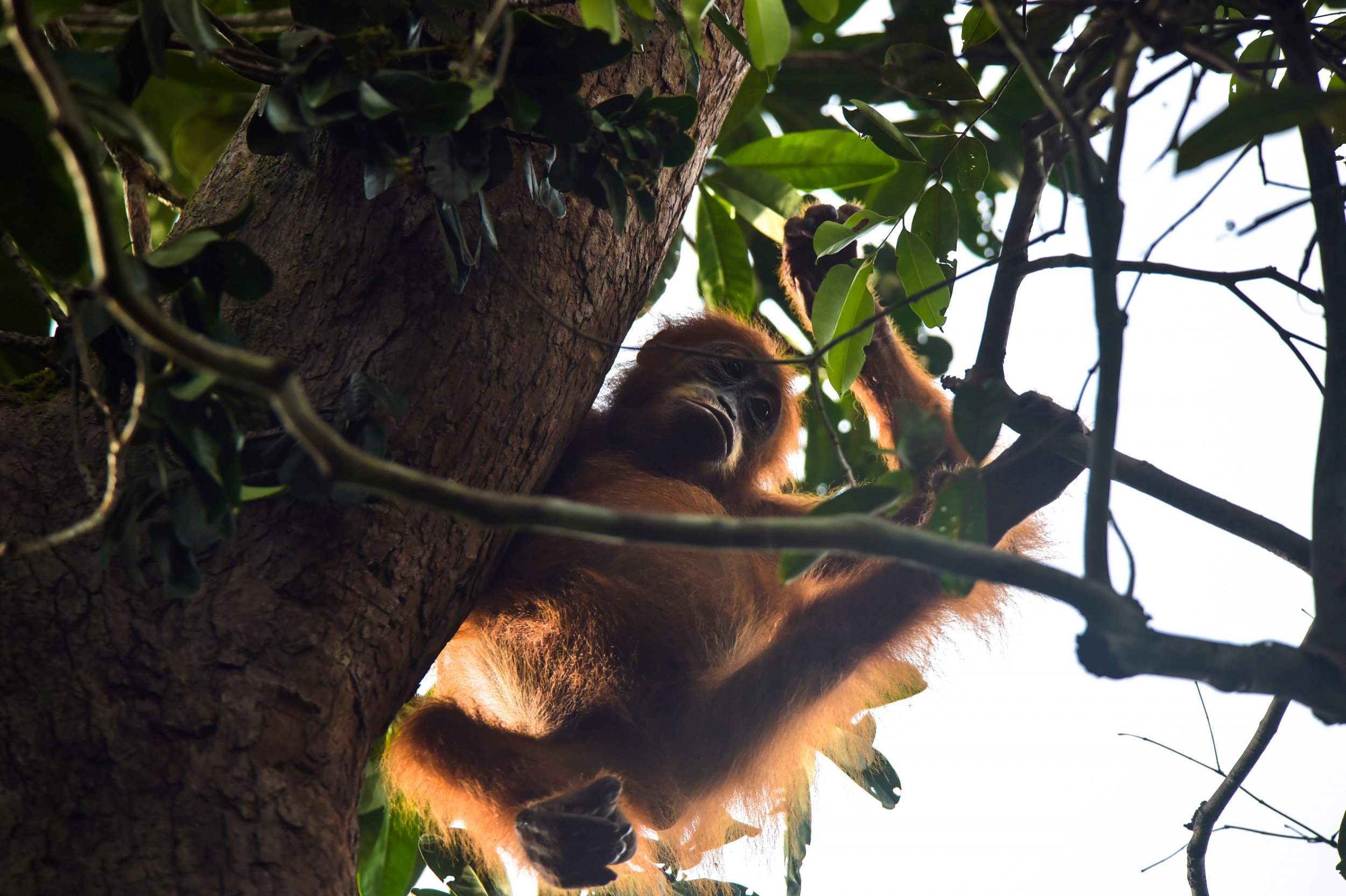 Conservationists in Borneo have rescued an orangutan that had been locked in a wooden crate for four years.
The young female, named Senandung, had been living in a cage no larger than six foot six inches by five feet.
Villagers in Punai Jaya tipped off Indonesian officials about the ape's plight and a team from International Animal Rescue and the Nature Conservation Agency (BKSDA) of West Kalimantan found the orangutan and put her under quarantine.
A local man named as Aliansah said he had found the orangutan in the palm oil plantation in 2015, and had been illegally keeping her as a pet ever since, The Independent reported.
He said that she returned to his house even after he tried to free her. Rescuers believe that her mother had probably been killed.
Hunting and deforestation have jeopardized orangutans with their number roughly halving over the past two decades. Palm oil operations have taken away their forest territory.
Despite it being illegal, a number of people still keep the animals as pets. Karmele Sanchez, program director of International Animal Rescue Indonesia warned that if people continued to do so, "orangutans will become extinct."
"Anyone who has an orangutan in their possession should immediately report it to the authorities."
Conservation groups have said that something must be done to stop the deforestation causes their decline.
"Orangutans need the forest, the forest needs orangutans – and as humans we need both the forest and the orangutans," said Sadtata Noor Adirahmanta, Head of the BKSDA, said according to The Independent.
Last July, two orangutans, a mother and her son, were released into the wild after an intensive period of rehabilitation courtesy of conservationists at the International Animal Rescue partnered with West Borneo Forestry Department.
Bornean orangutans are critically endangered, according to the International Union for Conservation of Nature and Natural Resources' Red List.
'Orangutan' is the Malay word for "person of the forest." They can live up 40 years in the wild, according to National Geographic.