The Order has a pretty high body count since it started on Netflix, and at the end of Season 2 another main character seemed to meet her end after Alyssa Drake (played by Sarah Grey) was murdered by Gabrielle (Louriza Tronco) in her Midnight wolf form.
The season ended with Jack Morton (Jake Manley) carrying her lifeless body into the woods with the powerful spell book from Season 1, the Vade Maecum.
Though the show has previously killed off characters for good, like Jack's grandfather Peter Morton (Matt Frewer), fans should not be too worried that Alyssa is gone forever.
Speaking to TVinsider, The Order creator Dennis Heaton said: "It's a show about magic. How dead is anybody? How are they coming back? What can you do with that character because they're coming back from the dead?"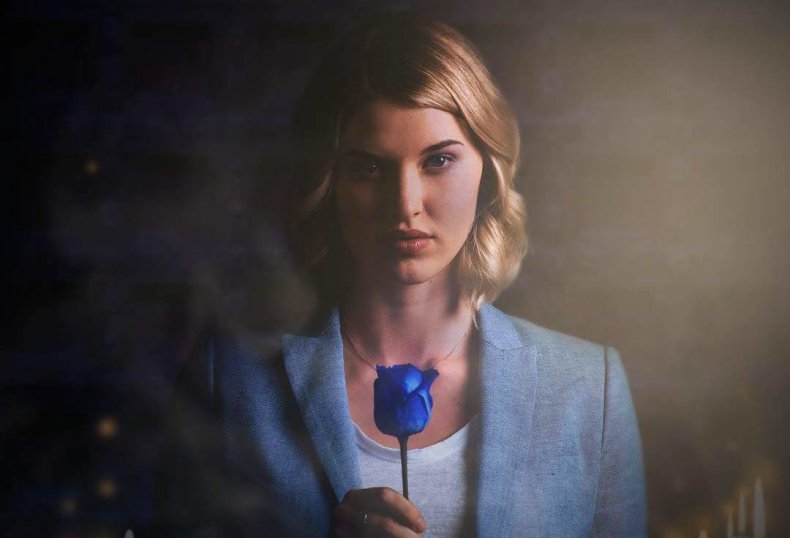 He later teased one possible way that Alyssa could come back from the dead: "Alyssa comes back possessed by another spirit, evil, [and] a completely blank state...Maybe it's Alyssa's turn to have no memory of who she is."
However, if Alyssa does come back from the afterlife, this could not be all good for the Knights of St Christopher. After all, she stripped Vera of her powers, which are now being "held hostage" by Alyssa. However, with Alyssa back in the land of the living, so too are Vera's powers–and she's very much going to want them back.
Heaton said of the final moments of The Order Season 2: "That's what I love about that ending image of Season 2. Carrying the corpse of your dead ex-girlfriend into the forest with an extremely powerful book of magic—it's one of those things where you know it's not going to end well."
However, right now, the show has not been renewed for Season 3, meaning fans may never know what happened to Alyssa and the rest of the cast of The Order. Last time round, The Order was renewed for Season 2 on March 28, 2019, three weeks after the network show made its debut. This means that fans could know about the future of the show by July 2020.
"All fingers crossed that we get the viewers, that Netflix can make that decision quickly and easily like they did last year," Heaton said of the upcoming season. The show is currently the third most-watched piece of content of Netflix, and the second most-watched series behind new game show Floor is Lava.
The Order Season 2 is streaming now on Netflix.