'The Order': Everything the Cast and Crew Have Said About Season 3
The Order's current season ends with a few major cliffhangers that have left fans eagerly awaiting news of Season 3 of the supernatural school drama. With Alyssa (played by Sarah Grey) dead and Vera (Katharine Isabelle) left without powers, The Order Season 3 could see some big changes—changes which show creator Dennis Heaton has teased in a number of interviews.
For those hoping that the end of The Order Season 2 was a trick and Alyssa is still alive, Heaton has some bad news. He told Hollywood Life: "She is dead. She had her throat ripped out by a werewolf."
However, that does not mean that the character is not very likely to be back if the show gets another season on Netflix. Speaking on the final scene, that saw Jack (Jake Manley) carrying Alyssa into the woods, Heaton teased: "He's just taking Alyssa into the dark woods. He's got a very powerful book of magic with them, and the corpse of his beloved. We'll see what happens next."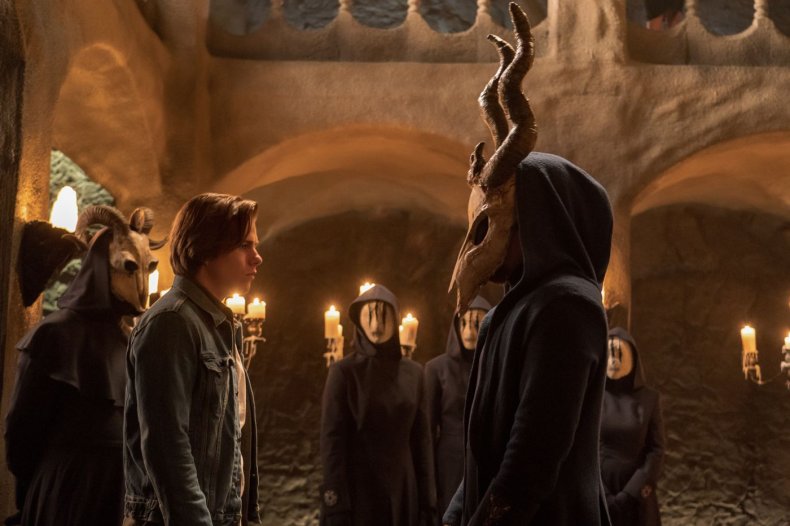 Though Alyssa seems very likely to be back, her return spells trouble. Manley told TVInsider: "[Jack's] going to do everything he can in his power to bring her back, but it might not be the way he wants." Heaton added that maybe: "Alyssa comes back possessed by another spirit... Maybe it's Alyssa's turn to have no memory of who she is."
Though The Order fans are sure to want to know what happens directly after Jack takes Alyssa into the woods, Heaton told TVInsider he was weighing up whether to have a time jump in between Seasons 2 and 3. He said: "Will we come in the same way we did this season, very close after the events of the end of the first season? That's entirely possible. Or, we might do a time jump and come into an entirely different kind of world."
That does not mean, however, that the threats that emerge at the end of Season 2 will have gone away. Heaton also told the publication that going into Season 3, "as much as Randall (Randall Carpio) and Gabby (Lourizo Tronco) are going to be a problem for the other Knights, so is Hamish (Thomas Elms) and Vera, and Lilith (Devery Jacobs) and where she wants to be."
The showrunner may say that Vera is still a treaty, but the end of the season saw her lose her magic. However, Heaton said that this could make her even more dangerous going into the next episodes. He said, "Knowing that character and knowing how much fun it is to work with Katharine Isabelle, Vera's going to do whatever it takes to get that magic back."
The Order Season 2 is streaming now on Netflix.