Oregon Becomes Second State to Require Masks Indoors
Oregon residents are required to wear face masks in indoor public spaces beginning July 1, according to a new order issued by Governor Kate Brown on Monday.
Oregon was the second state to issue such an order, after Virginia mandated indoor mask use in most public spaces for people over 10 on May 29. Oregon's directive expanded a mask requirement previously enacted in eight Oregon counties as state health officials reported an uptick in new cases of the novel coronavirus.
"Modeling from the Oregon Health Authority shows that if we don't take further action to reduce the spread of the disease, our hospitals could be overwhelmed by new COVID-19 cases and hospitalizations within weeks," said Brown in a statement outlining her office's rationale for the mask mandate.
County-specific mask requirements were implemented earlier in June, as the governor amended Oregon's business reopening procedures in response to an initial rise in number of coronavirus cases.
"Face coverings that cover your nose and mouth play a critical role in reducing the spread of this disease because droplets from our breath can carry the virus to others without us realizing it," the governor's statement continued. "If we all wear face coverings, practice six feet of physical distancing in public, wash our hands regularly, and stay home when we are sick, then we can avoid the worst-case scenarios that are now playing out in other states."
Newsweek reached out to Governor Brown's office for additional comments. This story will be updated with any response.
The Oregon Health Authority (OHA) has reported an upward trend in new virus cases diagnosed across the state since the start of June, similar to outbreak resurgences reported by public health officials in other areas of the U.S. While the raw numbers seen in Oregon are lower than those in more populated states where recent spikes were reported, like Florida, California and Texas, data published by the OHA shows a sharp increase in cases over the past four weeks. Oregon's total case count has almost doubled since June 1, with the state's health authority confirming record daily increases in diagnoses on several occasions since then.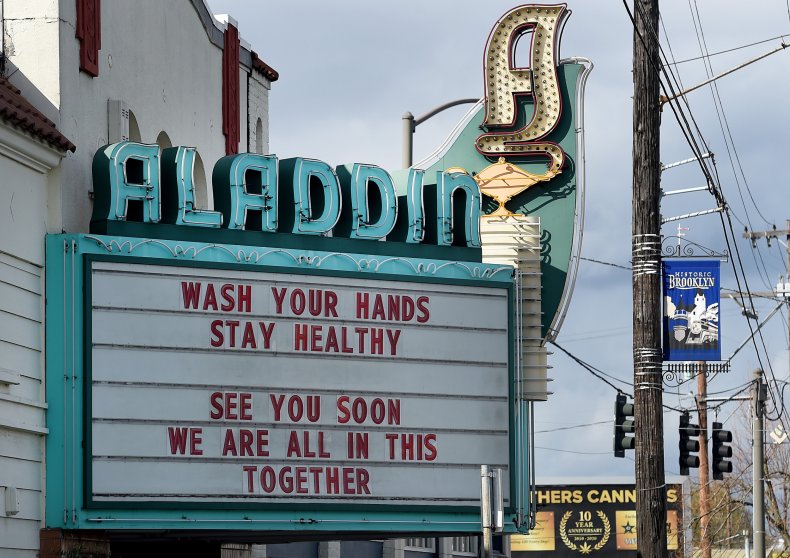 At least 8,485 Oregon residents had tested positive for the virus overall as of Monday June 30, according to the OHA. Of them, more than 1,000 people were hospitalized.
Virginia Governor Ralph Northam issued a similar requirement for masks indoors on May 29, directing residents older than 10 to wear face coverings inside most public spaces. Government leaders in 19 U.S. states have issued widespread face mask requirements that apply to public spaces, according to information published by volunteer group Masks4All. However, many give discretion to individual businesses regarding patron or customer mask use indoors.
Guidance from the Centers for Disease Control and Prevention recommends most individuals wear cloth face coverings in public spaces to protect against further transmission of the novel virus, particularly in environments where maintaining adequate physical distance is difficult.