Oregon Woman Had Pet Dog's Xanax Medication in Her System When She Killed Cyclist With Car, Prosecutors Say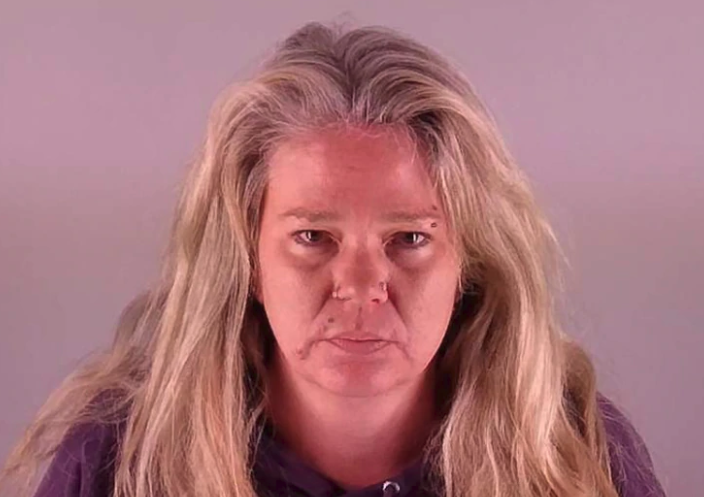 An Oregon woman on trial this week after killing a cyclist in December 2017 reportedly had her dog's Xanax medication in her system at the time of the collision.
It was alleged on Monday that Shantel Lynn Witt, 42, had 11 separate drugs in her body on the day of the crash—which resulted in the death of Marika Stone, 38, of Bend.
One of those drugs was intended for her canine, the Deschutes County District Attorney's Office alleged in new court filings this week. Witt had been "impaired on her dog's medication at the time of the crash," the documents claimed, The Oregonian reported.
On December 30, 2017, Stone, a dentist, died as a result of injuries sustained when her bicycle was hit by a car driven by Witt. Deschutes County police said the suspect crossed the center line, over double-yellow lines. Two other cyclists avoided the car and survived.
Witt was charged with driving under the influence, three counts of reckless endangerment, reckless driving and manslaughter in the first degree. One police officer who attended the crash scene said she showed signs of intoxication. The eight-day trial started yesterday.
On Monday, as the suspect's legal team tried to delay proceedings, new evidence was heard in court, the Bend Bulletin reported. It was at this point that it was alleged the suspect had consumed the pet's anxiety medication. The bottle in her vehicle was labeled Lola, the pet's name.
Also in the vehicle at the time of the crash were three empty beer cans, a handgun and a Taco Bell receipt, The Oregonian reported, citing court documents. Also Monday, Witt agreed to plead guilty to one charge listed in her indictment: Possession of a controlled substance.
The court filings suggested that 11 of the 20 dog Xanax pills were no longer in the bottle. The drugs were found on Saturday in Witt's vehicle after 13 months, local media reported.
Despite the evidence, the Bend Bulletin newspaper reported Judge Michael Adler sided with the defense and agreed to not use the newly found bottle as evidence in the case.
Medication that could be used, however, included a muscle relaxant and an antidepressant.
Alongside the criminal allegations filed by the district attorney, it emerged in April last year that the estate of the deceased cyclist was suing Witt to the tune of $32 million.
"It is a shocking number," Nathan Steele, one of Stone's legal team, said at the time, the Bend Bulletin reported. "But consider that this was a young doctor with a very successful practice, and the economic damages reflect a loss of income for the course of a lifetime." After posting bail following her arrest, the suspect has lived under house arrest.