Oregon Breaks COVID-19 Hospitalization Record Three Days In a Row
The Oregon Health Authority has reported that the number of hospitalized COVID-19 patients has increased for the third consecutive day.
On Friday, Oregon Health Authority reported that 733 patients were hospitalized with COVID across Oregon on August 13, which is an increase of 63 percent from August 12. The health authority also stated that there are 1,785 new cases of COVID-19 on Friday, bringing the state total to 238,463.
Also, seven more people with COVID-19 have died, which has increased Oregon's death toll to 2,935.
David Zonies is the associate chief medical officer and professor of surgery at Oregon Health & Science University (OHSU). He spoke to KGW-TV about the increasing number of COVID-19 patients who are being admitted into the hospital.
"Our hospitals are full," said Zonies. "Patients are boarding and being cared for in emergency departments when they should be admitted to hospital beds. Our ICUs are full. Our doctors and nurses are exhausted and rightfully frustrated because this crisis is avoidable. It is like watching a train wreck coming and knowing that there's an opportunity to switch tracks, yet we feel helpless while we watch the unnecessary loss of life."
"That is why it is essential that we all do our part to get vaccinated and wear a mask indoors," Zonies concluded.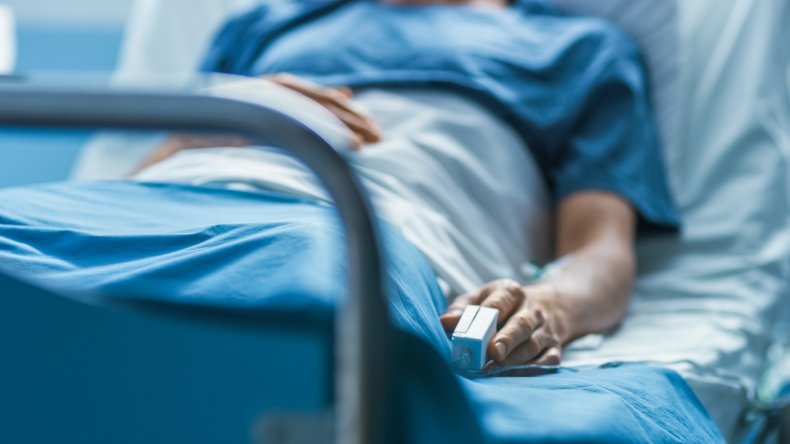 Dr. Grant Niskanen is the vice president of medical affairs at Sky Lakes Medical Center in Klamath Falls, Oregon. He spoke to KGW-TV about the number of younger patients that are arriving at the hospital with COVID-19 and needing replacements of vital organs.
"We had one person a couple weeks ago that got a lung transplant," said Niskanen. "We have a second person that now is being evaluated for a lung transplant, and when I talk about the patients—like nine or 10 that are currently in our hospital, that's for an acute infection—that's not talking about the four or five that have been here for 20 plus days who are no longer infected but still need such amounts of high flow oxygen that we're unable to send them home."
Niskanen ended his statements by urging all citizens in Oregon to get vaccinated in order to curb the spread of COVID-19 and other mutations of the virus.
On Friday, 8,660 new doses of COVID vaccinations were added to the state immunization registry, according to the health authority. Oregon has administered 2,713,474 first and second doses of Pfizer, 1,805,823 first and second doses of Moderna, and 188,400 single doses of Johnson & Johnson COVID vaccines, according to the health authority.