Oregon Children Missing Vaccines Will Be Sent Home From School Tomorrow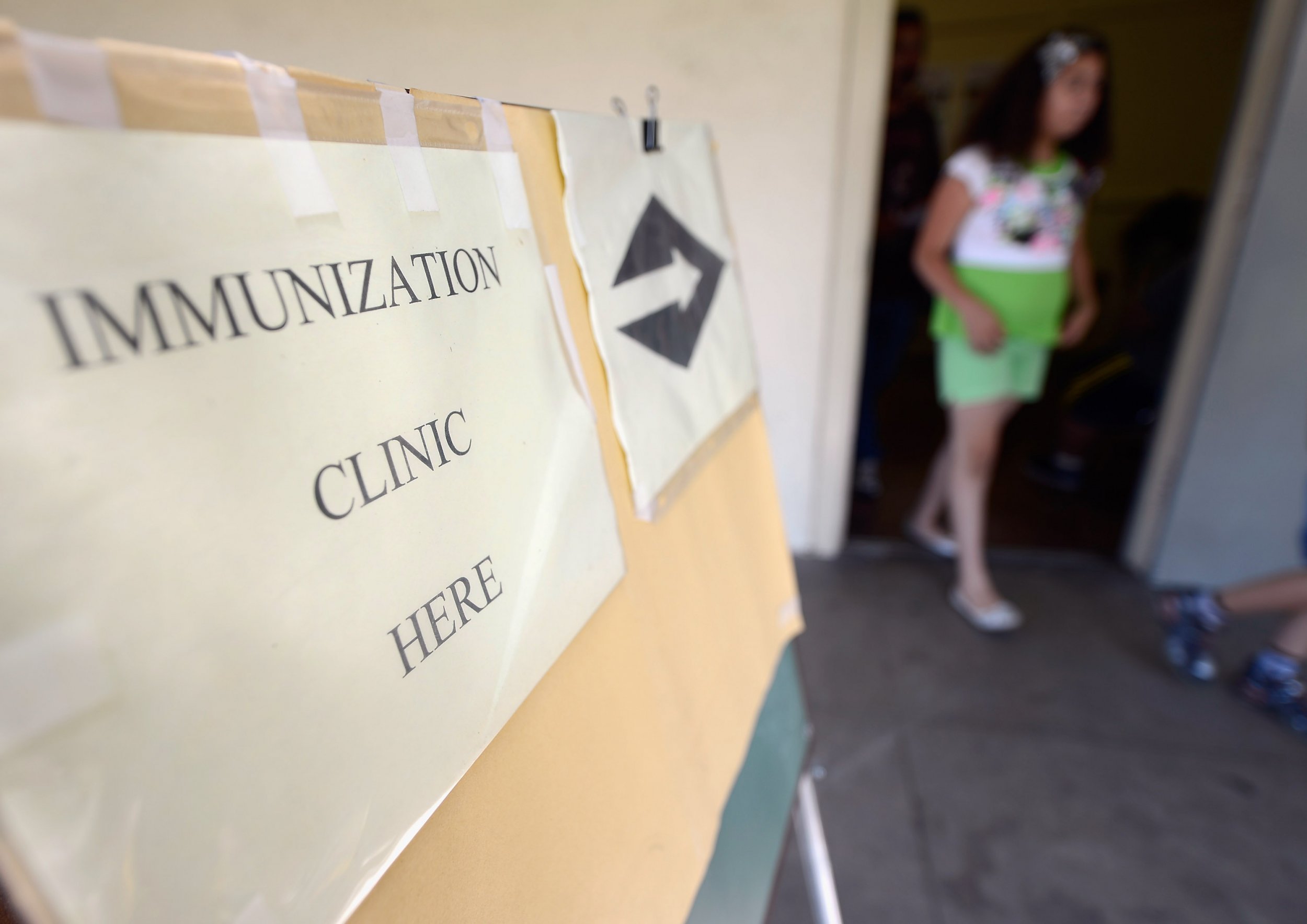 Updated | Oregon children who aren't up-to-date on their vaccines will be sent home from school starting tomorrow. This year's ominously named "Exclusion Day" is February 21. Required vaccinations include those for whooping cough, polio, chicken pox and measles, according to the Oregon Health Authority's website.
Local health authorities sent letters to parents two weeks ago notifying them if their child was behind on their shots. Nearly 30,000 letters were sent last year—and those letters are not making empty threats. In 2017, more than 4,000 children had to stay out of school after Exclusion Day. As of Tuesday afternoon, no data from this year was available at the state level.
"Vaccination is a community act much as are gun safety and drunk driving laws. Oregon, by setting this tough standard, is looking out for all Oregonians, standing up for community values and public health," New York University bioethicist Arthur Caplan told Newsweek via e-mail. "Kids can't choose. When parents make poor choices government should protect infants and children first."
Children who cannot be vaccinated due to medical reason are exempt from the requirements, as are parents who choose to not vaccinate their children for a philosophical, religious, or personal reason. However, Oregon requires parents to go through an online education program or talk to a doctor before claiming one of these exemptions.
As of 2016, about two-thirds of two-year-olds in Oregon were up-to-date on their vaccines, and more than 90 percent of Oregon teenagers had received the Tdap vaccine—which vaccinates against tetanus, whooping cough, and diphtheria—and two doses of the MMR vaccines, which protects people against measles. Nearly half of children were up-to-date for the vaccine against strains of the virus that can cause cervical cancer
However, The Oregonian reported that about 13,000 students attend public charter schools where vaccination rates are still not high enough to maintain herd immunity. Herd immunity means that there are enough vaccinated people that an illness has such a low chance of finding an unvaccinated person that it can't really spread around a community. The percentage of people in a community required to be vaccinated to create herd immunity for measles has been estimated to be about 93 percent.
This article has been corrected to state that local health authorities, not the state government, notify parents if their children's immunizations are out-of-date.