Oregon Construction Worker Was Fired By Employer for Refusing to Attend Mandatory Bible Study, Lawsuit Claims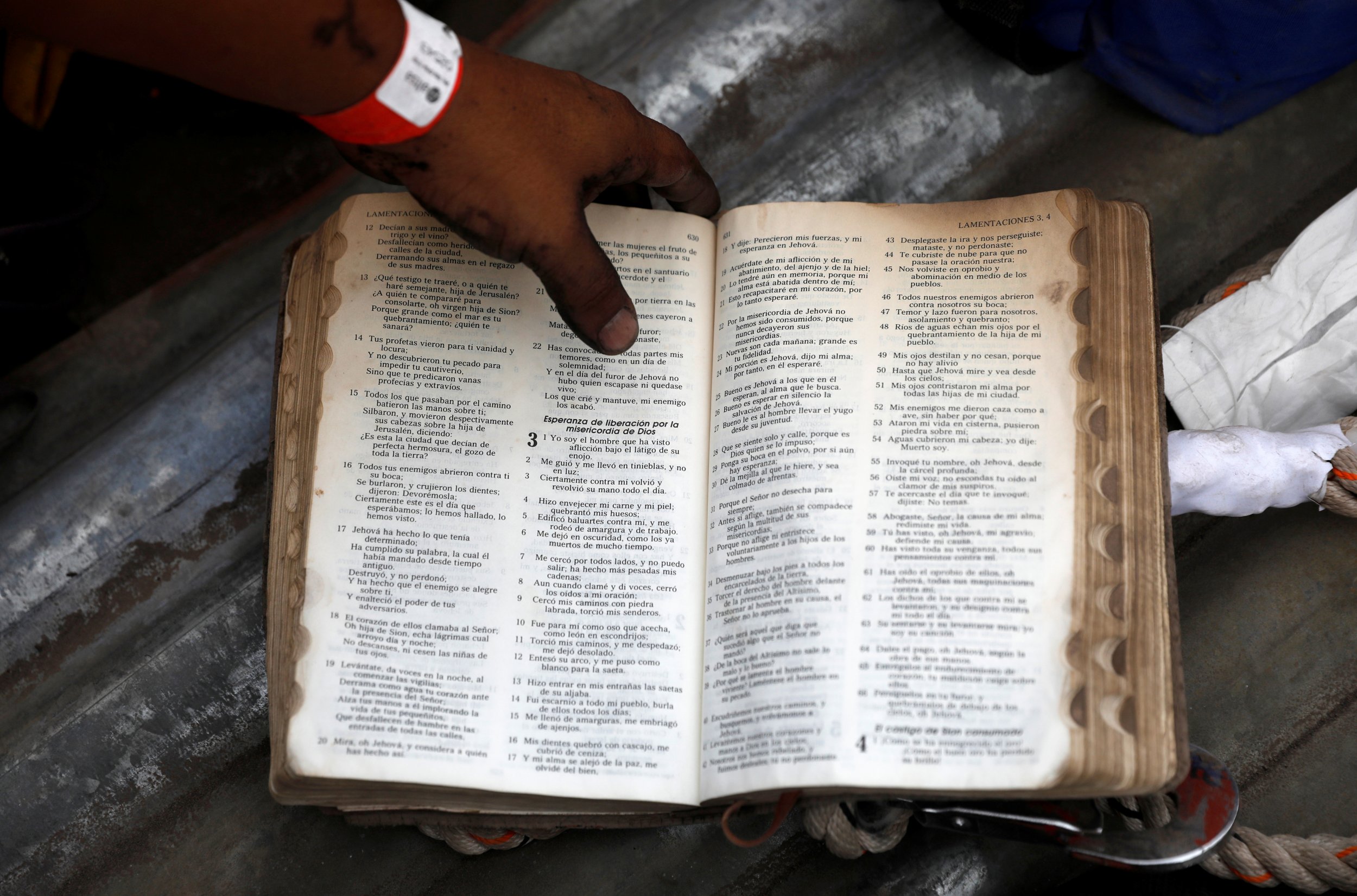 An Oregon man has filed a lawsuit claiming his employer fired him for not attending a weekly Bible study.
Ryan Coleman told The Oregonian on Thursday that he is suing Dahled Up Construction in Albany, Oregon, for $800,000 after the owner of the company allegedly required his employees to attend a weekly Bible study, led by a Christian pastor, during their shifts.
The lawsuit, which was filed on August 22, claimed that Coleman told Joel Dahl, the owner of the construction company, that requiring employees to attend the Bible study was illegal. Despite this, Coleman said he worked at the company from October 2017 up until April and attended the Bible study, according to the lawsuit obtained by The Oregonian. He told Dahl that he had kept an open mind but did not want to continue going to the weekly class, which led to Dahl terminating his employment, according to the lawsuit.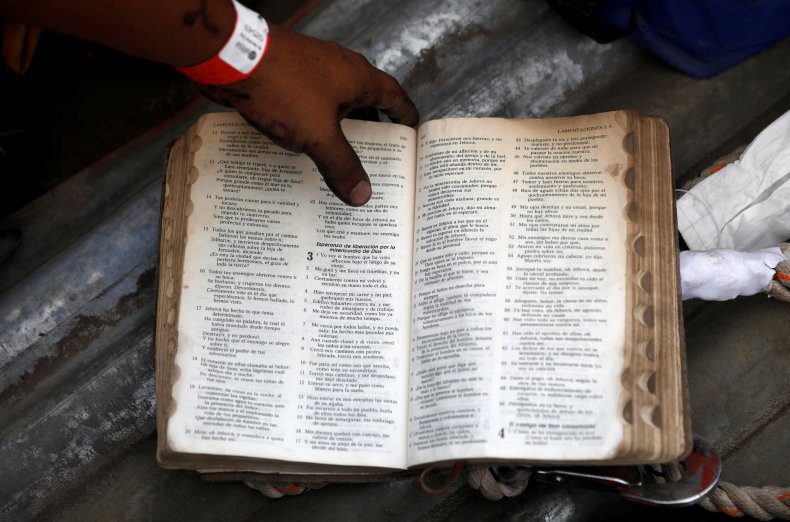 "I said 'I've kept an open mind, and it's just not my thing.' And he said, 'Well, I'm going to have to replace you,'" Coleman told the publication. "He said 'You're not going to tell me how to run my own company. I said 'I'm not trying to tell you how to run your own company, but you're not going to tell me what God to pray to.'"
Coleman told KATU that he is half Native American and half white and half Native American, with Blackfoot and Cherokee heritage. He told the publication that while Dahl's and his religious beliefs are similar, they do not pray to the same God.
"The God that I pray to is the creator," Coleman told the publication. "He's similar to a Christian God."
Coleman said that he stuck with the job because he had served some time in prison for delivering drugs and child neglect. He feared that he would be unable to be hired at another job due to his past.
"This is so illegal," Corinne Schram, an Oregon attorney representing Coleman, told The Oregonian. "Unless you are a religious organization like a church, you cannot force your employees to participate in religious activities."
Kent Hickam, Dahl's attorney, told The Oregonian that Dahl does require his employees to attend Bible study, but said it was legal because he paid them to go to the class every week.
"Mr. Dahl feels that it's unfortunate that he (Coleman) is now trying to exploit Mr. Dahl's honorable intentions for unjustified financial gain," Hickman told the publication.
Dahl told the publication that he calls himself a "second-chance employer," because he also served some time in prison in the past and struggled with drug and alcohol abuse. Newsweek has reached out to Dahled Up Construction for comment on the pending lawsuit but did not hear back in time for publication.
In March, the Department of Justice filed a lawsuit against a nursing home in Wisconsin after a female employee claimed she was forced her to get a flu shot in order to work at the nursing home despite her religious beliefs. Lasata Care Center in Cedarburg, Wisconsin, will no longer require employees to take a flu shot as a result, but those who wish to be exempt from taking the vaccine must have a written note from their clergy.