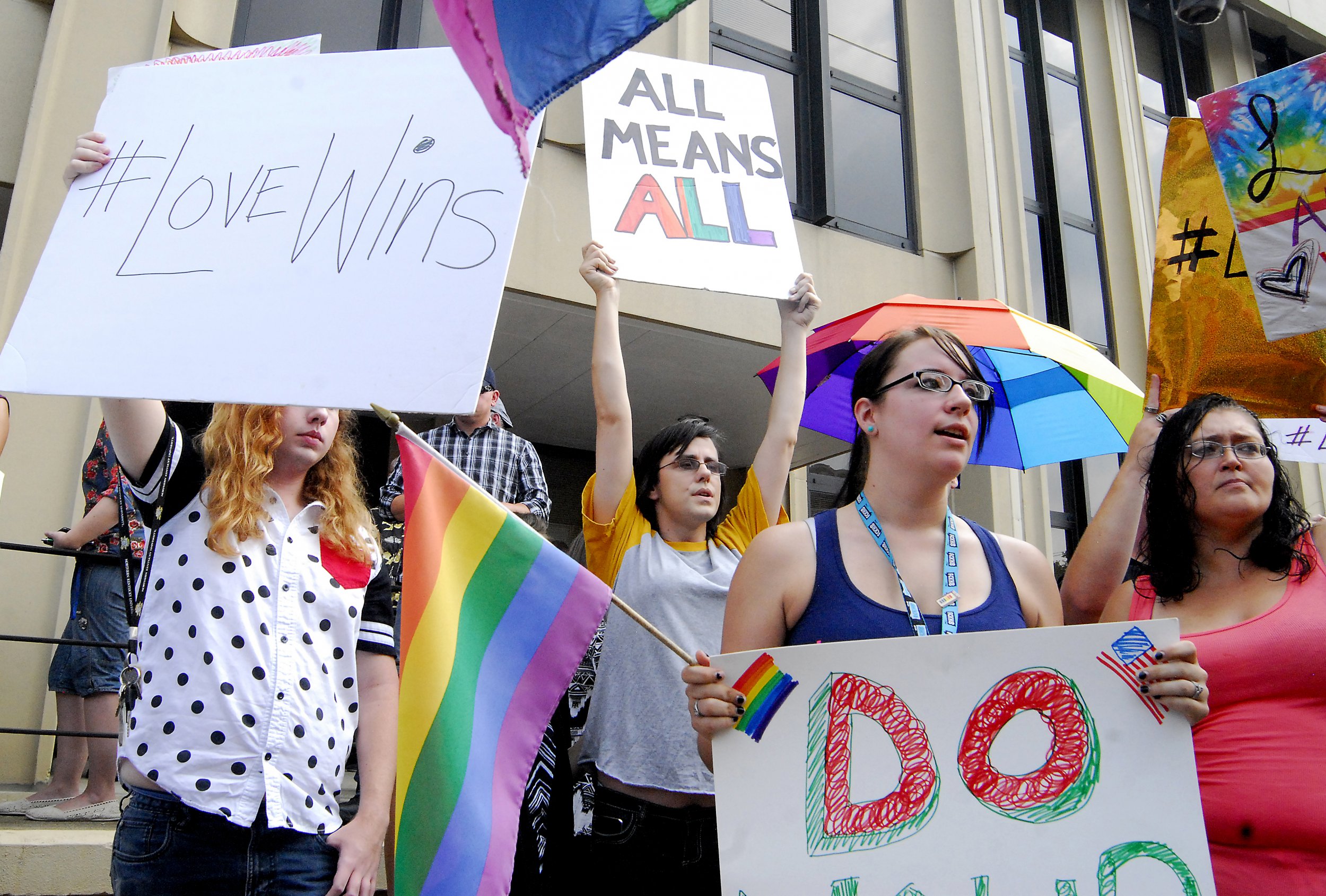 An Oregon judge who has refused to marry any couples since the Supreme Court earlier this summer struck down gay marriage bans said Friday he has "deeply held religious beliefs" and as a result is acting to avoid performing same-sex marriages.
The Marion County judge, Vance Day, is not the first official to take such an approach: A county clerk in Kentucky, Kim Davis, refused to issue same-sex marriage licenses and was sued by the ACLU. She was found in contempt of court and is currently in jail, where she could be held until she signs the licenses.
Unlike Davis, who is obligated to issue marriage licenses as part of her job, Day does not have to do so and he cannot be jailed. A spokesman for Day told KPTV that Marion County judges are not obligated to perform marriages; it is a volunteer system. (Six other judges in the county do volunteer to perform such weddings.) "It's an exercise of his religious freedom rights under the First Amendment," the spokesman said.
Though he isn't obligated to perform any weddings, Day's decision has made him the focus of an ethics investigation by the Oregon Commission of Judicial Fitness and Disability. It has received a 13-count complaint against Day and will hold a hearing on the matter in November.
Day did not immediately return a request for comment.