Oregon County Reverses Mask Exemption for People of Color After Backlash
A county in Oregon has reversed an exemption of its face mask order for non-white residents after racial backlash, saying the policy "does more harm than good."
After Lincoln County saw a spike in coronavirus cases, health officials declared face coverings would be required in public settings. The directive came with several exemptions including "people of color who have heightened concerns about racial profiling and harassment due to wearing face coverings in public."
However, county officials issued a statement Wednesday revising the policy a week after it was passed to address public concerns from both sides.
"We are shocked and appalled at the volume of horrifically racist commentary we have received regarding this policy exception," they said.
"We included the last protection for those within our communities of color who historically, and often personally, found themselves the victims of harassment and violence. After last month's protests, the national attention given to issue of racism, police tactics and inequity, we felt this last exception would be embraced and understood as a small effort to start addressing the realities some of our neighbors deal with on a daily basis."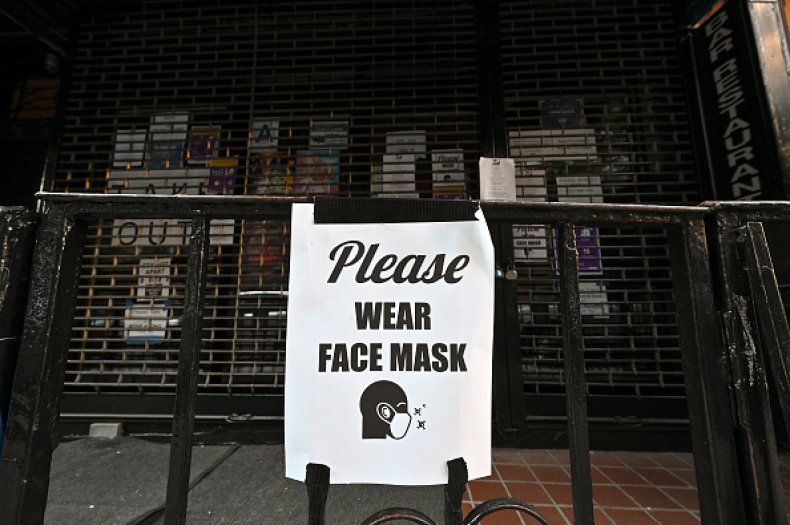 Officials said threats and racist commentary against the exception, which was originally meant to protect communities of color in the county, has made these individuals "a target for further discrimination and harassment."
Leadership from communities of color called Lincoln County to address their concerns and asked for the policy to be revised to better protect their communities.
The county pledged to continue to fight and recognize and fight racism and encouraged residents to continue wearing face masks to prevent the spread of the coronavirus pandemic.
"While we would like to be done with this virus, it is not done with us. Wear your face covering, be kind to each other. End racism now," the board of commissioners wrote.
The other three exceptions, including children under the age of 12 as well as those with medical conditions or disabilities that prevent the wearing of masks, will remain in place.
Newsweek reached out to Lincoln County for comment but did not hear back before publication.
Oregon Governor Kate Brown's face covering order, which applies to seven counties across the state including Lincoln County, went into effect on Wednesday. The governor's order includes the same exemptions.
Brown's communication director, Charles Boyle, addressed Lincoln County's original policy. "Discrimination and racism faced by people of color wearing face coverings, particularly Black men, are issues of significant concern, and we recognize the reasoning for Lincoln County's exemption," he said, as reported by USA Today.
"However, it is also the case that Black, Indigenous, Latinx, Pacific Islander, and other communities of color have been disproportionately impacted by COVID-19 and disparities in our health system. For the state's face covering requirements, public health and stopping the spread of this disease is our top priority."