Oregon Earthquake: Massive Magnitude 6.2 Tremor Strikes Near West Coast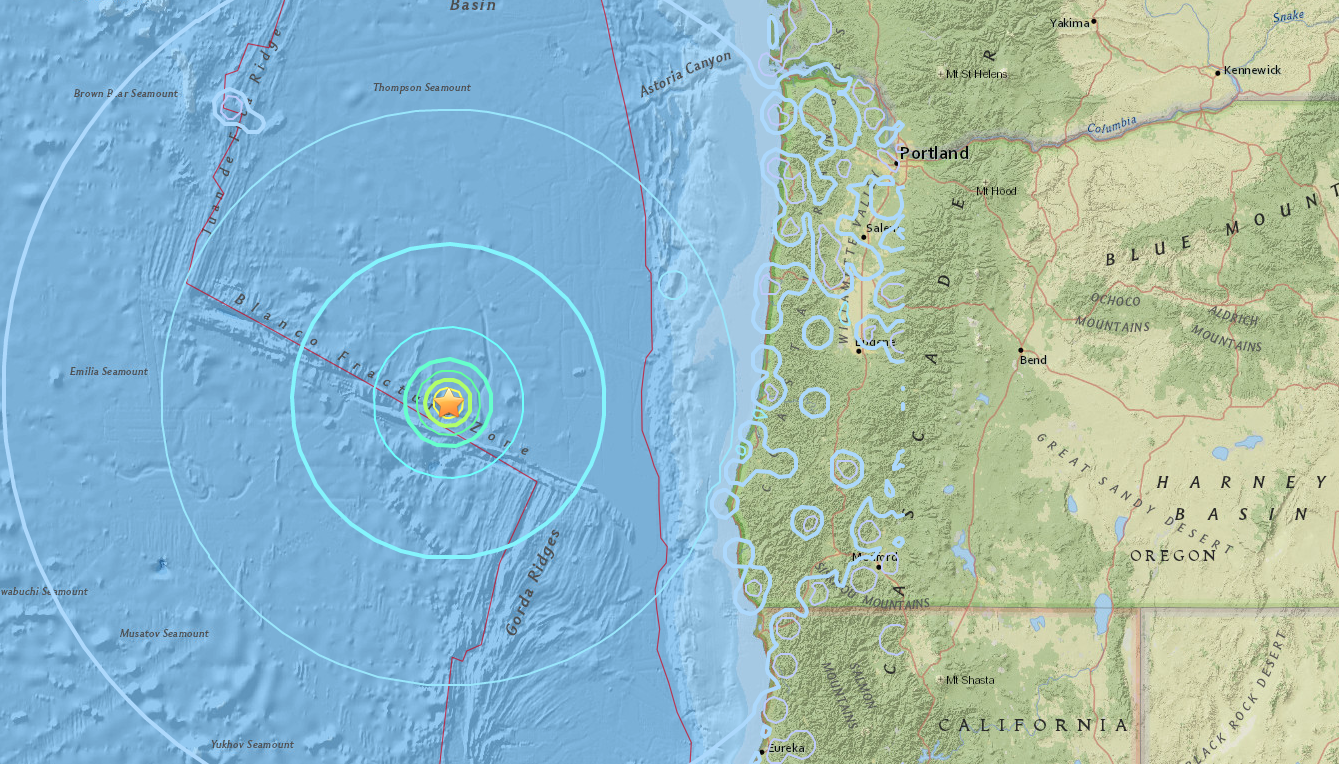 An earthquake with an estimated magnitude of 6.2 has been recorded around 170 miles (265 kilometers) west of Oregon, the United States Geological Survey (USGS) said Wednesday.
The offshore quake was recorded at a depth of 6 miles (10.0 km), the agency said on its website. No tsunami warning has been issued at the time of writing.
The tremor was recorded just after 9:30 a.m. UTC. A number of smaller aftershocks were also noted, coming in at magnitude 3.5 and magnitude 3.2 just under two hours later.
There have been no reports of damage or injury. Robert Sanders of the USGS said the tremor was felt as far away as Portland, AP reported. The nearby Coos Bay has a population of 16,182.
Earlier this week, an earthquake with a magnitude of 7.0 hit close to Venezuela. Last week, Southern California experienced a magnitude 4.4 quake and a series of aftershocks.
This is a developing story and will be updated when more information becomes available.