Oregon FedEx Driver 'Acted in Self-Defense' by Punching Racist Man Who Later Died, Will Not Face Charges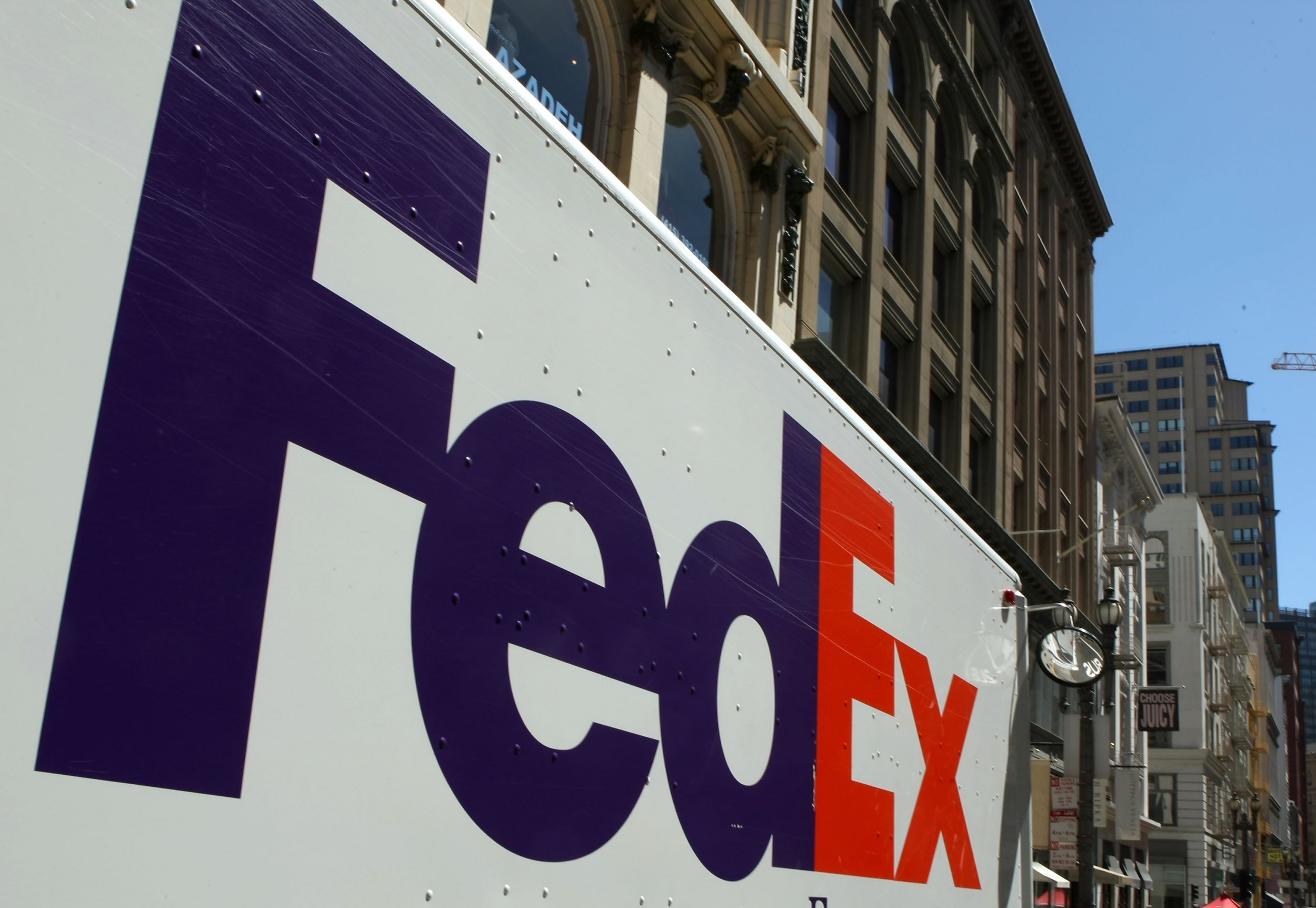 A FedEx delivery driver who punched a man hurling racial slurs at him will not face criminal charges after the man later died, officials announced Monday.
Timothy Warren's punch played a role in the death of Joseph Magnuson but it was "a lawful act of self-defense," ruled Multnomah County District Attorney Rod Underhill this week.
The incident occured in Portland, Oregon, on September 26. Witnesses said Magnuson had "very aggressively" yelled at Warren to slow down while he was driving at around 5-20 MPH. Magnuson had also used racial slurs—including the n-word—at Warren, who is black, they noted.
The situation escalated further after Magnuson threw a drink, and possibly food, at Warren and attempted to strike him with his fist. Warren punched back, hitting Magnuson above the eye, causing him to fall and lose consciousness. One witness described the action as defensive. Warren did not continue to hit Magnusson and remained at the scene, officials said.
An autopsy was conducted and the Oregon State Medical Examiner's Office found Magnuson was in "extremely poor health" and that those pre-existing conditions were "a substantial contributing factor to his death," according to the federal press release issued Monday.
Warren has no criminal record. He cooperated with investigators, it was noted. The release said the witnesses agreed the FedEx deliver driver was not driving too fast for the location.
Multnomah County Senior Deputy District Attorney Adam Gibbs said in a memorandum this week that the wound to Magnuson was "superficial and not fatal." He wrote: "The ensuing fall to the ground aggravated Magnuson's pre-existing conditions and resulted in his death."
Gibbs, declining to prosecute, said the punch was "necessary to prevent injury" to Warren. He added that fact was enough to "constitute a complete defense" to criminal charges.
He wrote: "The death might have been avoided had Mr. Warren not stopped his truck and verbally engaged with Mr. Magnuson. However, the decision by Mr. Warren...to not let the racist vitriol to which he was being subjected go unanswered is not of legal significance.
"Oregon law contains no 'duty to retreat' and Mr. Warren was within his right to exit his vehicle and verbally challenge the manner in which Mr. Magnuson was addressing him. Mr. Magnuson was the initial verbal aggressor; Mr. Warren responded in kind. Mr. Magnuson then escalated and became the initial physical aggressor; Mr. Warren again responded in kind."
According to The Oregonian, Monday's release from the District Attorney's Office was the first time authorities had announced Magnuson's death. It was the fourth homicide in Portland this year later legally determined to have happened in self-defense, the newspaper reported.
As of Monday, post-mortem toxicology results were not available. But Gibbs said that based on the existing evidence, "the results of this testing are not of significance to the legal analysis."