Oregon Fire: Evacuations, Closures and Warnings as Eagle Creek Blaze Spreads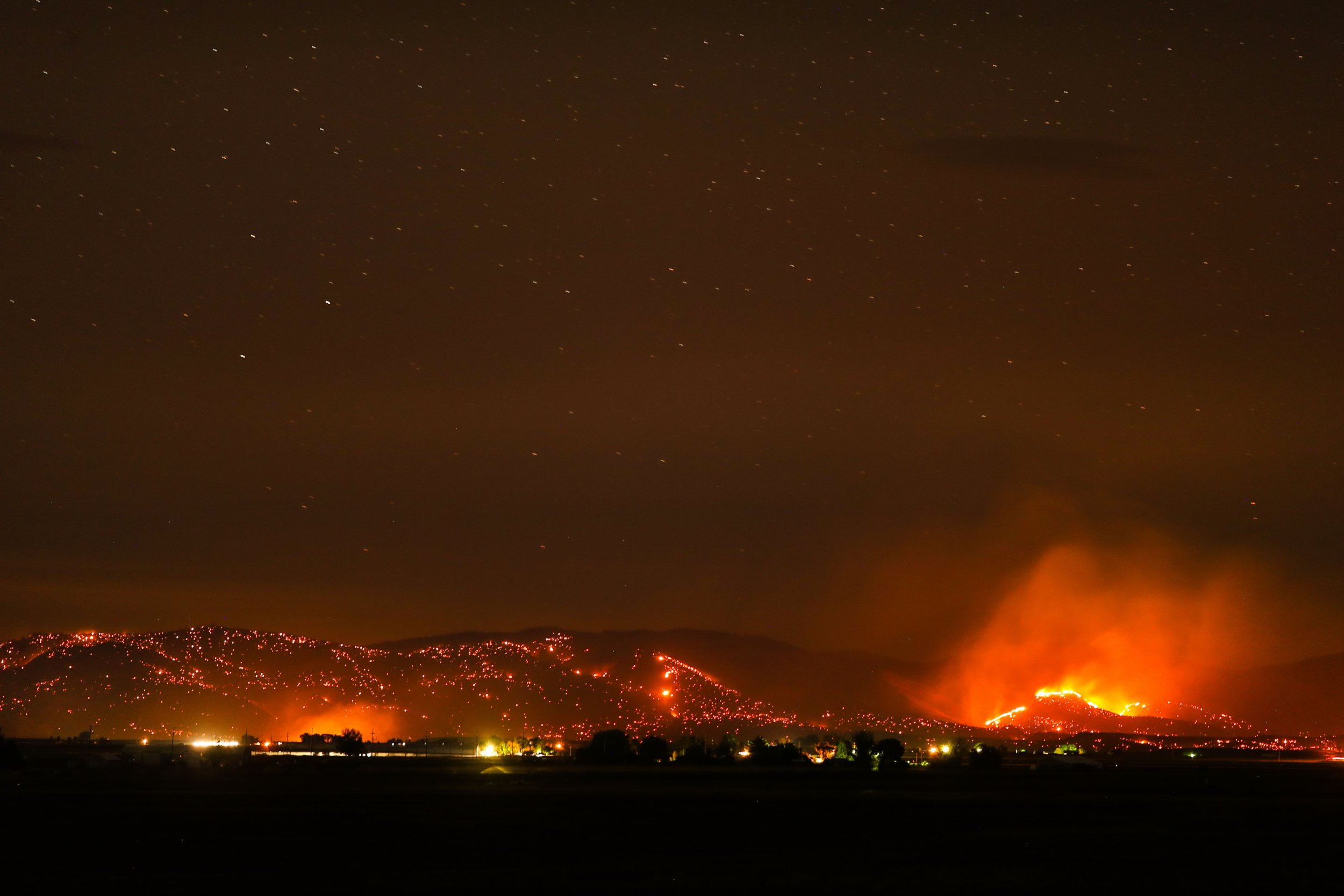 A forest fire in Oregon that stranded more than 150 hikers is growing, leading to evacuations, road and school closures and warnings about air quality.
The fire has grown to 4,800 acres since it broke out in the Mount Hood National Forest in Oregon on Saturday. The fire is being pushed west by strong winds and officials are warning citizens to be ready to evacuate if necessary.
Oregon State Police said on Sunday that they believed that the fire was man-made, possibly caused by the misuse of fireworks, and that they had identified a suspect. The investigation into the cause of the fire is ongoing.
Here's what you need to know.
Where is the fire?
The fire broke out in Eagle Creek on Saturday, trapping 153 hikers who had ascended the Eagle Creek Trail into mountains east of Portland to swim in waterfalls. The hikers were advised to spend the night on the trail and mountain rescue teams dropped supplies to them. All the hikers were accounted for by Sunday, the AP reported.
On Monday, the fire grew by 1,600 acres, spreading west and sending smoke billowing towards the Portland metropolitan area. The National Weather Service (NWS) said on Tuesday that the fire would continue its rapid movement westward.
Are any evacuation orders in place?
Yes. Level 3 evacuation orders—meaning residents should leave immediately—are in place for Warrendale, Dodson, Larch Mountain and the eastern parts of East Corbett.
Level 2 orders—meaning residents should be ready to leave immediately—have been ordered for Bridal Veil, Latourell and parts of Cascade Locks. On Tuesday, the Multnomah County Sheriff's Office upgraded Latourell and Bridal Veil to level 3 evacuations, meaning residents should leave immediately.
Residents in other areas of Corbett are subject to a level 1 order, meaning they should prepare their possessions in case of evacuation.
Have any roads and schools been closed?
Yes. A portion of the Interstate 84, the major thoroughfare through the Columbia River Gorge. The section of road was closed due to poor visibility caused by smoke and is likely to remain closed for most of Tuesday, said Oregon Department of Transportation spokesman Don Hamilton, according to the AP. The Bridge of the Gods, which crosses the Columbia River and connects Oregon and Washington, has been closed to southbound traffic on the Washington state side.
Some schools in Multnomah County, Cowlitz County and Lower Columbia, Columbia Gorge are closed on Tuesday, while others are finishing early. An updated list is accessible here.
What is the advice for citizens in the fire's path?
An air quality alert was issued on Sunday for northwest Oregon and remains in place until 6:00 P.M. local time on Tuesday, the NWS said. The alert covers many cities in the region, including Portland, the state's biggest city with around 640,000 people. The NWS advised residents to sleep with their windows closed and be aware of inhaling smoke and ash.
The fire is expected to keep burning for the rest of September and almost 300 personnel are currently deployed working to contain it.
Residents in need of evacuation in Hood River County can call 541-387-6941, while those in Multnomah County can call 503-823-2323 for assistance.