Oregon Fire Evacuation Update: 500,000 Residents Flee, 3 Cities at Level 2 as Blazes Spread
As wildfires in western and central Oregon, the 8,000 residents living in the city of Molalla, located in Clackamas County, have been instructed by city officials to flee.
Additionally, the Clackamas cities of Sandy, Oregon City and Canby have all been put on a Level 2 evacuation alert. A Level 2 alert indicates a significant risk in which residents should either voluntarily relocate or be ready to leave at a moment's notice.
By Thursday evening, the Oregon Office of Emergency Management told the Associated Press that over 500,000 people across Oregon have been evacuated due to the wildfires. The number represents over 10 percent of the state population.
A live map of evacuation areas shows that more than half of Clackamas county is currently under a Level 3 evacuation order, requiring all residents to relocate immediately. Meanwhile, local shelters and parks for recreation vehicles (RVs) have begun filling up as people leave their homes, pets and livestock to seek refuge.
Winds sweeping over dry forests and grasslands have caused four regional fires around Clackamas County to spread quickly, consuming over 100,000 acres of land. This week alone, over 1,400 square miles have burned down across the state. An estimated number of human fatalities has not yet been reported, outside of three known deaths.
On Wednesday, Clackamas County announced that 16 houses had been burned down by the blazes with additional damage or destruction of 211 other structures, including mobile homes, barns, storage facilities and other buildings, according to Oregon Live.
Nearly 1,000 other homes and structures in Clackamas remain endangered by the flames. Meanwhile, police and other city officials have pledged to patrol evacuated neighborhoods to prevent any theft as the fires continue.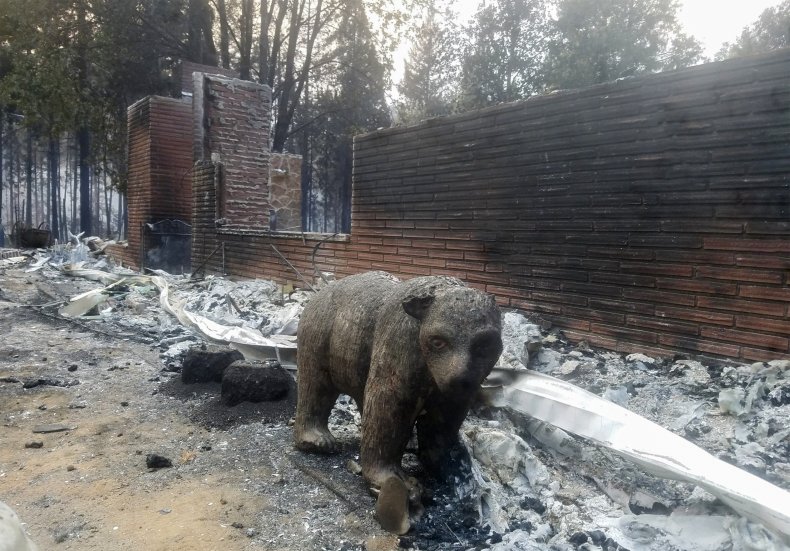 Marion County, just south of Clackamas, is currently at a Level 2 evacuation because of a fire raging around Beachie Creek. Linn County, south of Marion, is mostly without evacuation alerts though a Level 3 alert is in effect for its northern region and a Level 1 alert has been activated for its southern region.
Lane County, the county containing the city of Eugene, has also instated Level 2 and 3 evacuation alerts along its northeastern corner. In Oregon's southwestern area, the counties of Coos, Douglas, Jackson, Josephine all contain areas with Level 3 alerts.
On Thursday, the Federal Emergency Management Agency (FEMA) authorized Oregon's request for Fire Management Assistance Grants (FMAG) which would use federal disaster relief funds to fight fires throughout the state.
Newsweek contacted Democratic Oregon Governor Kate Brown for comment.