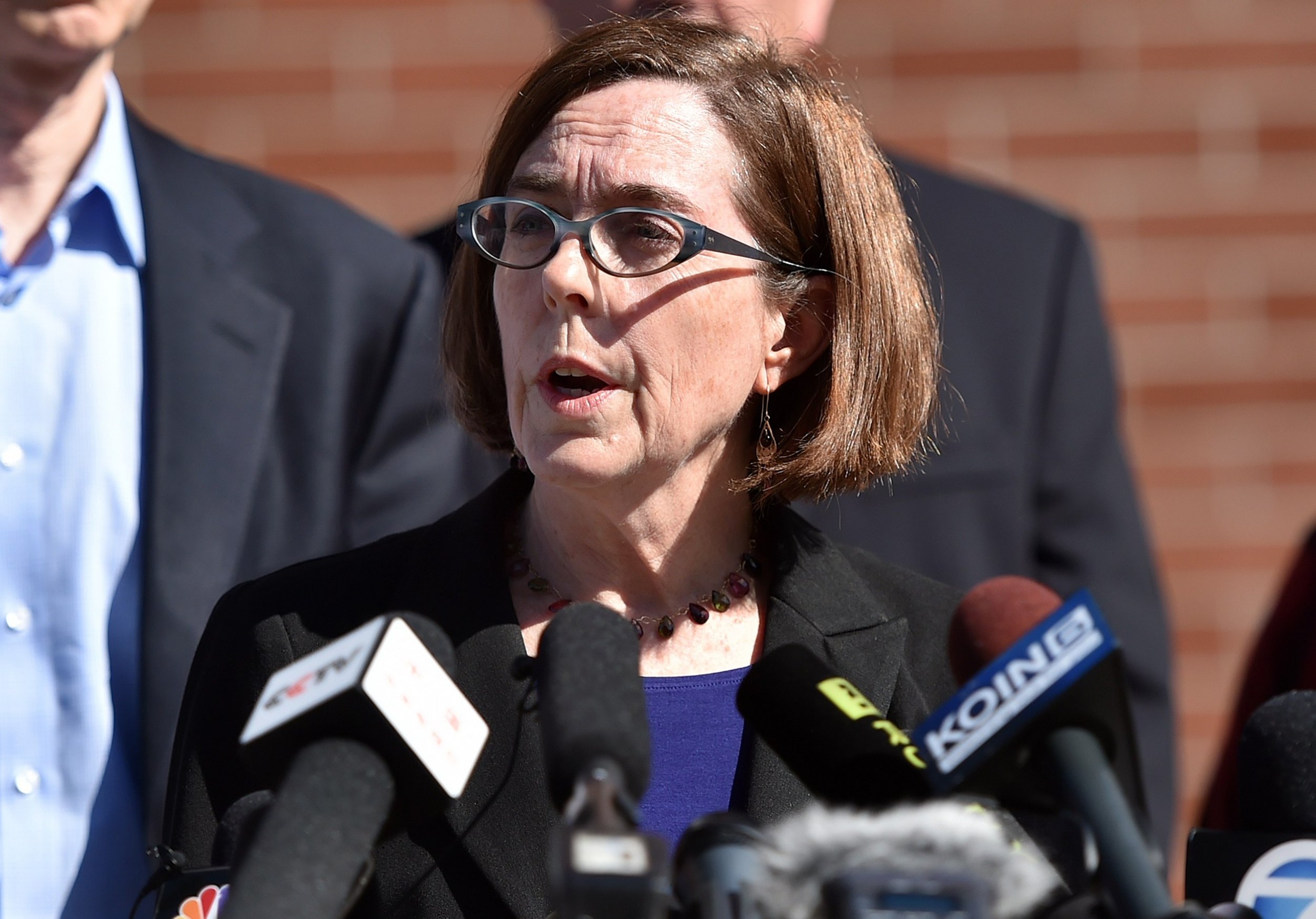 Oregon's Democratic governor is demanding her Republican opponent remove a recent attack ad, which claims that the incumbent allows people to deal drugs while operating a daycare.
Political nonprofit Priority Oregon published an ad on Friday titled "Scary" that maligns Governor Kate Brown's record.
"In Kate Brown's Oregon, there are homeless camps everywhere," the ad's actor says to her children. "Foster care children don't get enough to eat. Seniors are abused in nursing homes. But Kate Brown is keeping a secret. And you can sell drugs while running a daycare."
A lawyer representing Brown's election campaign wrote a letter to television stations demanding they stop airing the ad.
"The ad contains numerous false statements of fact. Most notably, the ad falsely states that 'You can sell drugs while running a daycare.' That statement is categorically and unambiguously untrue: It is illegal to sell drugs at a child care center in Oregon under numerous provisions of Oregon law," Harry Wilson wrote in the letter. "Priority Oregon's ad misinforms and deceives Oregonians and the continued publication of the ad does a disservice to your viewers and all Oregonians."
Wilson said that the television stations are not legally obligated to remove the ad. Oregon law says that stations can't be held liable for broadcasting untruthful campaign statements created by other parties, according to Oregon Public Broadcasting.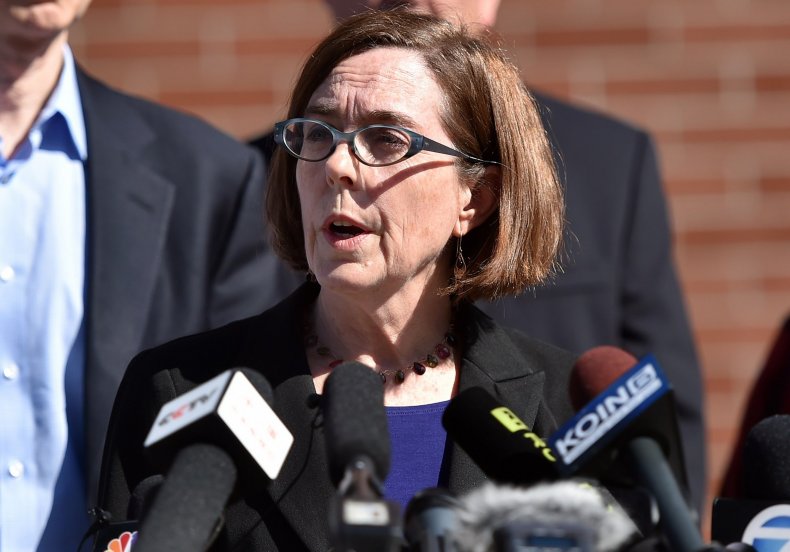 Priority Oregon's executive director, Erica Hetfeld, claimed that the ad's statements were true.
"At the very heart of it, all of this stuff happened under Gov. Brown. What we said in the ad was completely true that it happened under her watch," Hetfeld said. "Governor Brown is scrambling for cover behind lawyers because Oregonians are waking up to her blatant mismanagement of our state government," she wrote in a separate email statement.
Last year, The Oregonian/OregonLive reported that Samuel Watson, a Portland man, both owned a cannabis dispensary and operated a daycare center out of his house. Watson has denied claims that he was storing marijuana in the home.
A number of Facebook users called the ad distasteful and dishonest.
"Thanks for making my decision to leave the Republican Party so much easier," Mike Flagg commented on the video. "A candidate that would allow an ad like this has definite credibility issues."
But some users expressed their support for the video. "Kate Brown is the worst thing for Oregon besides wildfires she has burned down this state liberal POS .... WAKE UP you Oregonian idiots ...." Rick Boccardo wrote.
Brown, the incumbent, is running against Republican challenger Knute Buehler. The Republican candidate has confronted Brown on social issues like homelessness, education and healthcare.
Brown has spent thousands of government dollars on security for a killer whale sightseeing tour, expensive yoga classes and a desert vacation, Forbes reported.
The race has featured a series of attack ads. Brown, who served in state government for more than two decades before taking her position in 2015, is running for her first full term as governor. She succeeded John Kitzhaber, who resigned amid ethics concerns and a criminal investigation into whether his wife had advised him on energy policy while working as a consultant.