Inside America's First 'Beer Spa'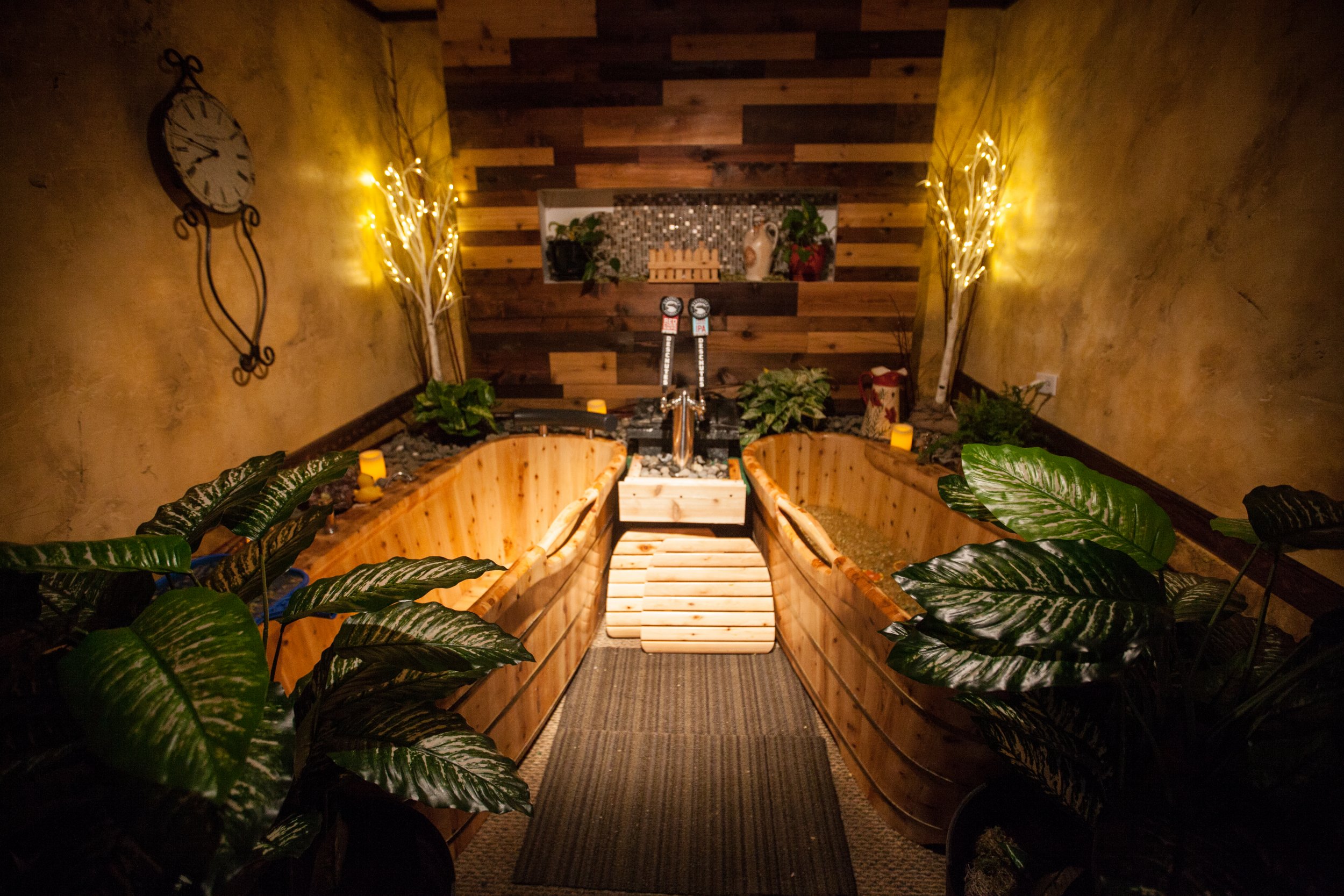 "I have the softest hands in the world" came the bold claim of Mike Boyle not long after I met him in the high desert town of Sisters, Oregon, in early March. Boyle does not have the softest hands in the world, but he does have a knack for marketing, which may explain why a business he and partner Sally Champa just launched in what's effectively the middle of nowhere is garnering nationwide attention.
The company, and the reason for Boyle's soft hands, is Hop in the Spa, which is cleverly billed as "America's First Beer Spa," even though the only actual beer involved is the one he offered me when I walked into the place, just before a 25-minute soak in a polyurethane-lined cedar tub filled with a mixture of Cascade hops, barley, minerals, herbs and essential oils.
Not long after Boyle and Champa opened the spa in February, the free publicity came pouring in—from CNBC, Maxim, Men's Journal, Mashable and, of course, BroBible, which, even without going to see the place for itself, declared, "I'm just stoked the States are finally waking the fuck up, and we might not have to deplete all the bank munz for a Eurotrip to enjoy a legit beer spa."
The idea for America's first beer (or hop) spa came, in fact, from Europe, where several such establishments are scattered from Prague to Germany, and where only a couple of them involve actually dunking oneself in beer. Boyle discovered the concept via a pamphlet a friend gave him, and he traveled with Champa, a massage therapist he met after a car accident, across Oregon to figure out which hops might have the ideal effect. Soaks cost $75 per person, but the spa offers several packages. Boyle can't make specific health claims about the benefits of soaking in hops, but he says the oils are skin-softening and the hops exfoliating.
What's it actually like? I'd just finished a slightly harrowing three-hour drive across the Cascade Mountains when I arrived at Hop in the Spa, so it was relaxing enough just to be drinking a beer and sitting in a chair instead of careening down the freeway. The soak itself wasn't transformational, but soaking in just about anything is relaxing. After a massage that immediately followed, any worries I had going in had evaporated.
My hands felt a little softer too.