Oregon Inmate Disciplined Over Toy Phone Left by Prison Employee as Joke
Oregon corrections officials have defended disciplining an inmate for possessing a toy phone placed in his work area as a joke by a prison employee.
Mark Wilson, a prisoner at the Oregon State Correctional Institution, was written up in August for offenses that included unauthorized use of communication system, compromising an employee, disobedience and possessing contraband.
That piece of contraband was a plastic child's toy phone that featured a smiling face.
The incident sparked a federal lawsuit and was covered by a legislative hearing on Tuesday. During the hearing, Oregon Department of Corrections Director Colette S. Peters told lawmakers that the toy plastic phone may not seem harmless, but letting it slide could lead to a slippery slope.
"With safety and security inside of prison, we have to focus on those small slips in behavior," she said. "So while bringing in a phone may seem like child's play, it is something that's very serious, and both the employee and the [prisoner] must be held accountable. When running a correctional system, safety and security is our everything."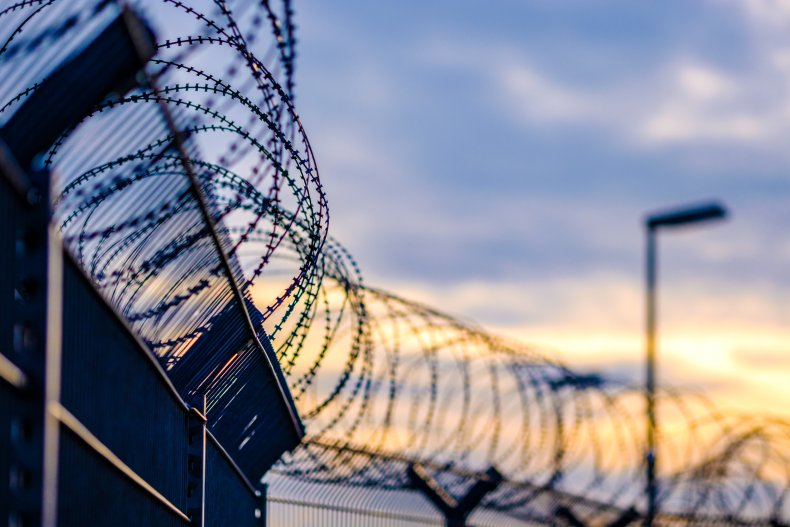 Wilson, who has been serving a sentence for murder since 1988, was employed in the prison as an inmate legal assistant, helping other prisoners draft motions, affidavits, petitions and other documents, according to court filings. He also became a known advocate for prisoner rights and contributed to Prison Legal News.
Pam McKinney, the library coordinator, placed the toy on Wilson's desk as a joke (without her supervisor's approval) because of the number of calls he received from attorneys. The plastic phone stayed in the library and the gesture was in line with the state's effort to humanize prison conditions, McKinney said, according to court filings.
But prison officials weren't laughing. Jerry Plante, a prison investigator, wrote up a misconduct report regarding Wilson. In addition to the toy phone, the report took issue with Wilson's communications with attorneys and others and having "an unauthorized personal relationship" with McKinney who helped him with his cases.
Wilson was never told his work violated department policy and had been commended by previous library coordinators, according to court filings. For his misconduct, he was given 120 days in segregation, the maximum penalty, and lost his job as a legal assistant.
In November, Wilson brought a federal lawsuit against prison officials alleging they violated his due process and free speech rights. The lawsuit additionally alleged prison officials retaliated against him for his prison advocacy, violated the confidentiality of legal documents in their investigation and fabricated evidence.
During the legislative hearing, Juan Chavez, an attorney with the nonprofit Oregon Justice Resource Center who is representing Wilson, said his client's work as a "jailhouse lawyer" made him a target.
"He helped people find forms. He helped people file grievances. He helped connect people with others who might be able to assist him on the outside," said Chavez. "He was able to really bring a lot of people into a justice system that typically ignores them. And it's for that very reason that he was targeted."
Peters said during the hearing that she couldn't comment specifically on Wilson's case, which is still being considered by the courts. But she said that the state's goals of treating prisoners with dignity rests on a foundation of "safety and security."
"If you allow the chipping away of that base, with even small things, maybe not today, but ultimately, that chipping away will result in the death of an employee or [prisoner]," she said.
Newsweek reached out to the Oregon Justice Resource Center for comment.