Oregon Jail Deputy Terminated for Stealing Blank Vaccination Cards for Himself, His Family
Robert Haney, 50, has pleaded guilty to stealing blank COVID-19 vaccination cards from the jail where he worked as a deputy in Portland, Oregon, with the intention of falsifying his own vaccination status as well as those of family members. He will leave the county sheriff's office within the next week.
Haney pleaded guilty to official misconduct in the second degree, and in addition to losing his job, he faces six months of probation and a $500 fine, authorities announced Tuesday.
Multnomah County, Oregon, District Attorney Mike Schmidt and Sheriff Mike Reese released a statement detailing Haney's guilty plea and said he has been given one week to resign from his post in the sheriff's department and will be required to forfeit his Oregon law enforcement certification.
His September indictment alleges he stole two blank, official CDC COVID vaccination cards from the Multnomah County Jail in January and copied a co-worker's card with the intention of using the date and dose information to fabricate the vaccine cards for himself and unspecified family members, according to The Oregonian.
After co-workers reported Haney's actions in May, local police searched his locker at work, his phone and home in Battle Ground, Washington, where the stolen cards were discovered in his residence.
"Community trust is the foundation upon which we build our legitimacy as public safety professionals. Our profession's credibility is damaged when any member engages in illegal actions or misconduct," Reese said in the statement, according to The Oregonian.
Haney was indicted September 29 on a first-degree misconduct charge as well as a third-degree theft charge, The Oregonian reported.
"Our determination is that one week is both expedient and allows for Mr. Haney to get his affairs in order," Elisabeth Shepard, a spokesperson for the district attorney's office, told The Oregonian about why Haney was given a week to resign.
Last month, a nurse in South Carolina was charged with creating a fabricated vaccination card for a family member with "anti-vaccination beliefs" and allegedly lying to federal investigators when she was questioned about her actions.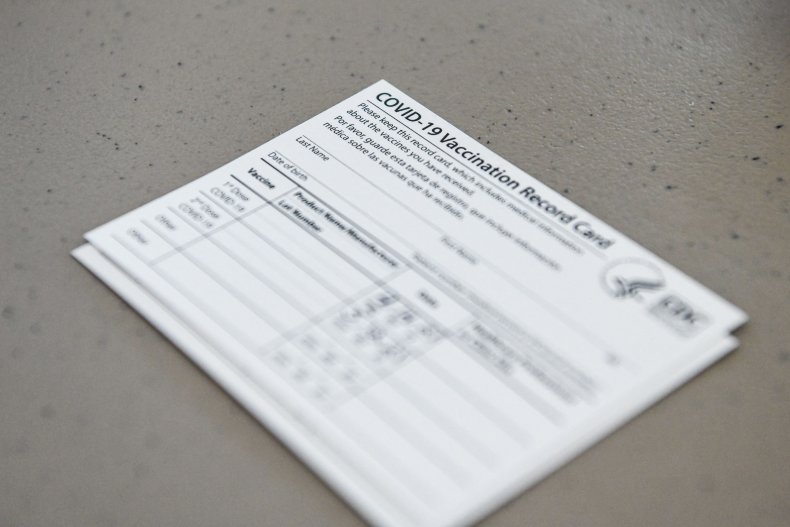 "No one is above the law," Schmidt said.
"While I am deeply disappointed in this employee's actions, I commend detectives for conducting a thorough investigation," Reese said.
The Oregonian reported that Haney was a nearly 23-year veteran of the sheriff's office.
The Associated Press contributed to this report.