Oregon Getting Close to Becoming First State to Change Legal Voting Age to 16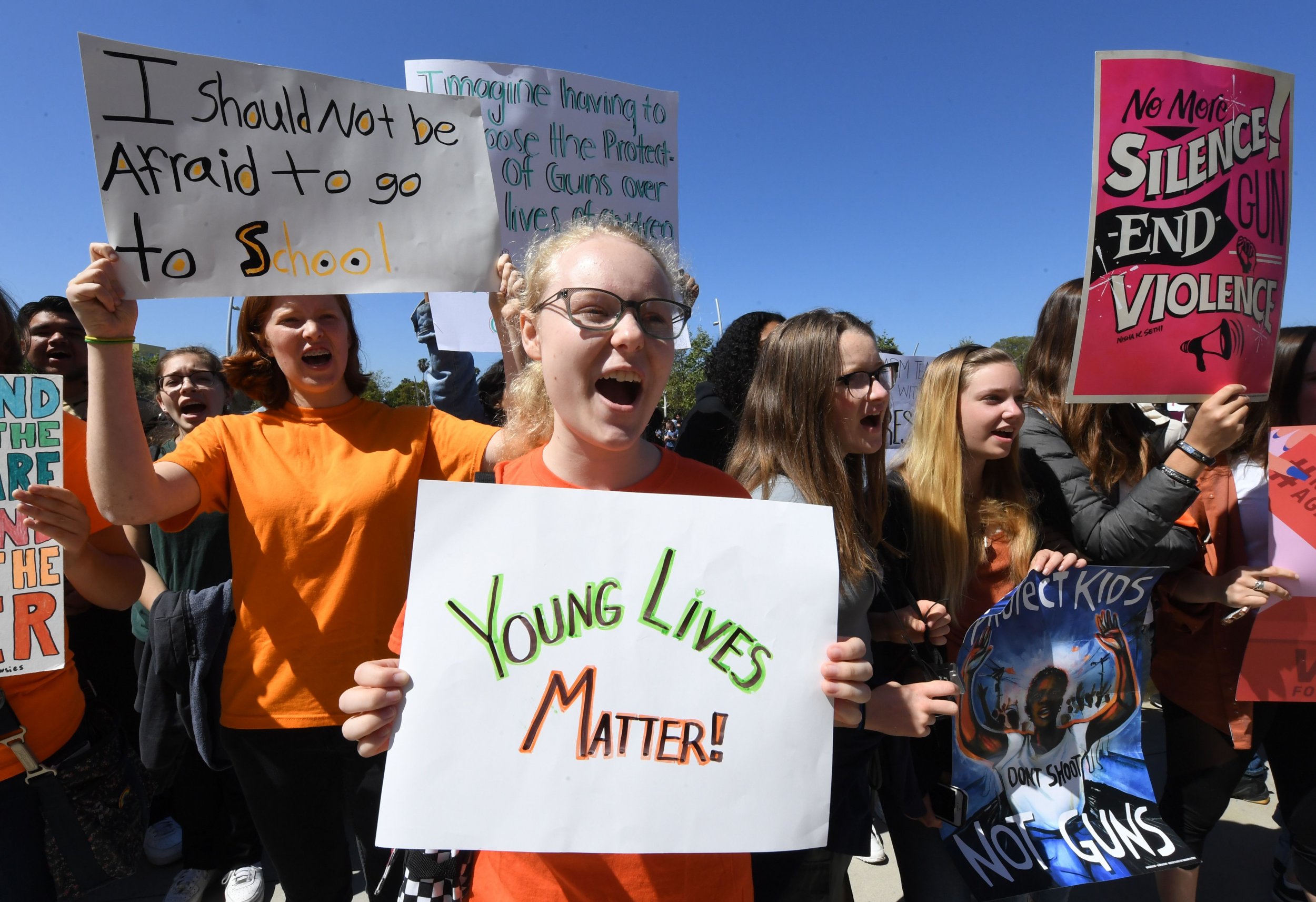 Oregon could be the first state in the U.S. to lower its voting age to 16 under a new bill unveiled by lawmakers.
Known as Joint Senate Resolution 22, the bill aims to amend the Oregon constitution to lower the voting age from its current 18 to 16. If the bill passes, a decision on the proposed constitutional amendment would go to a statewide vote in 2020.
The bill was introduced at a news conference on Monday by State Senator Shemia Fagan, a Democrat, at the Oregon State Capitol in Salem. The bill's supporters want the new voting age to extend to federal elections.
"It's time to lower the voting age in Oregon and to give our young people a chance to participate in the ballot, about their decisions that affect their homes, their clean air, their future, their schools and as we've seen, their very lives," Fagan said, reported Oregon Public Broadcasting.
Fagan said the political activism seen in the wake of the 2018 school shooting at Marjory Stoneman Douglas High School in Parkland, Florida, spearheaded by those too young to vote for a change in gun-control laws themselves, proved that teenagers are politically engaged and are "begging us to take action" to help them protect their own futures, reported The Oregonian.
"After the horrific shooting, the nation watched as that generation stood up to the most powerful people in the world to say enough is enough," Fagan said, reported Ashland Daily Tidings.
Several teenagers from schools across Oregon expressed their support for the bill.
"Why can I drive like an adult, pay taxes like an adult, have an abortion like an adult, be charged and sentenced like an adult, but I can't vote like an adult?" asked La Salle High School student Christine Bynum, according to Oregon Public Broadcasting.
The bill was also backed by State Representative Diego Hernandez of Portland and the Bus Project and Oregon Youth for Gun Reform campaign groups. "Sixteen-year-olds can drive, work up to 44 hours per week in nonhazardous jobs, pay taxes and be tried for crimes as adults," Hernandez told local news outlet KTVZ. "The legal definition linking adulthood to the age of 18 should not affect voter eligibility."
Natalie Khalil, communications chair of Oregon Youth for Gun Reform and a student at Lake Oswego High School, said in a statement, "It seems as if, in our society today, we are more afraid to see young people with beer, a cigarette or a ballot in their hands rather than an assault weapon," according to KTVZ.
Thirteen other states have introduced bills to lower the voting age to 16 since 2003, none of which have passed. Oregon is currently among 14 states that allow 16-years-olds to preregister to vote, so they can be added to the voter roll when they turn 18.