Oregon Man Accused of Using Grindr App to Target, Attack Gay Victim in Hate Crime
An Oregon man charged in a hate crime for allegedly beating a gay man used the LGBTQ dating app Grindr to find his victim, prosecutors said.
Daniel Andrew McGee, of Springfield, met up with the victim, who was not identified by prosecutors, on July 5, the Department of Justice announced in a press release Tuesday.
After entering the man's apartment, McGee allegedly assaulted him with a wooden club for several minutes in an attempt to kill him while the man pleaded with him to stop, prosecutors said.
Police responded to the apartment at about 11:30 a.m. after receiving reports that someone was screaming for help and found the victim with life-threatening head injuries, Oregon Live reported. The victim suffered multiple cuts to the sides and back of his head, and a large section of his scalp was missing.
McGee, who was allegedly in the apartment covered in blood, reportedly told police he went there because his nightmares told him he needed to kill the victim.
According to an FBI agent, McGee told authorities he hit the victim with his fists and a tire thumper.
McGee reportedly found the man on Grindr and used the screen name "st8 curious" before exchanging messages on Snapchat. He wanted to ensure he and the man would be alone when they met, per Oregon Live.
He allegedly spent the weeks ahead of the attack searching for "violent anti-gay" content online, prosecutors said. According to the complaint, McGee accessed videos of attacks on LGBTQ+ people online as well as how to get away with murder.
He is also accused of purchasing the weapon used in the attack online.
The FBI arrested McGee on Monday. In his first court appearance, McGee was ordered to be detained pending further court proceedings, prosecutors said.
Grindr is a dating application primarily used by gay and bisexual men. It has come under past scrutiny, as it has been used in other attacks against members of the LGBTQ+ community.
In a statement sent to Newsweek Tuesday evening, the company wrote that they were "saddened to hear about the difficult and sometimes tragic experiences that our community members have experienced both online and off."
"Grindr encourages users to be careful when interacting with people they do not know, and to report improper or illegal behavior either within the app or directly via email to help@grindr.com," the statement said. "Users are encouraged to report criminal allegations to local authorities, and in these cases, we work directly with law enforcement as appropriate."
They pointed to the app's online security guide, which offers safety tips for its users.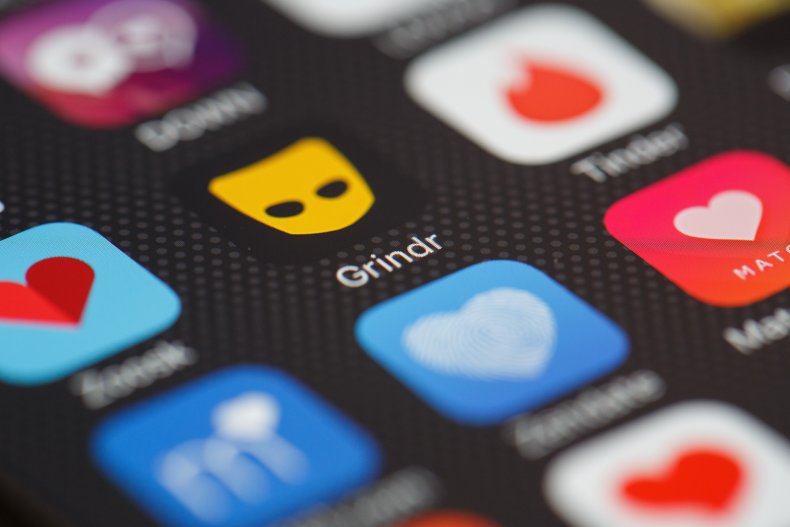 In 2019, three teenagers were arrested in the U.K. after allegedly using the app to lure men and then subjecting them to homophobic attacks before robbing them. One of their victims said he feared for his life as one man threatened to ram a screwdriver in his eye.
Also in 2019, two men from Texas were accused of using Grindr to target at least nine LGBTQ+ men in a series of felonies. They allegedly held their victims at gunpoint and forced them to hand over their wallets, money, driver's licenses, cell phones, credit cards, and car keys before stealing their vehicles.
Of the 8,052 hate crimes reported to the DOJ last year, 1,110 were related to sexual orientation, according to data from the department. This marks a slight decrease from 2019, when there were 1,195 hate crimes reported to the DOJ.
Update 11/16/21, 6:15 p.m. ET: This article was updated with a statement from Grindr.