Man Bribed ICE Officer to Deport Wife and Wife's Daughter After Wife Filed for Divorce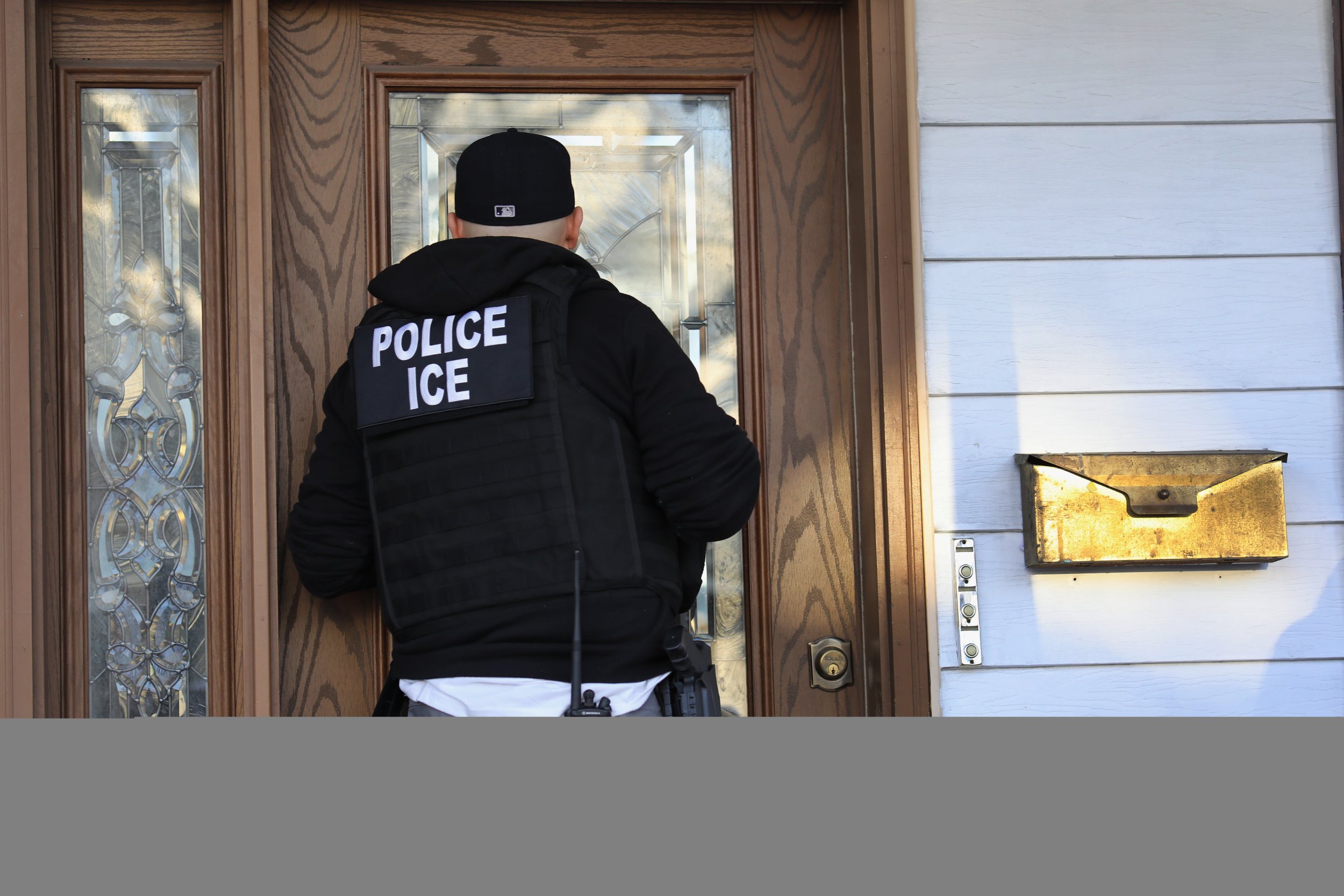 When a man's marriage went awry, he turned to an Immigration and Customs Enforcement deportation officer to try to help rid him of his wife.
Antonio Oswaldo Burgos, 48, pleaded guilty on Tuesday to one count of bribery of a public official stemming from an incident last May in which Burgos allegedly followed an ICE deportation officer from Portland, Oregon, to a parking lot in Vancouver, Washington, where the officer pulled over, according to the U.S. Attorney's Office in Oregon.
Burgos, who was in the process of divorcing a woman he'd met in El Salvador, allegedly offered the officer money to deport his wife. The officer refused the bribe and informed ICE's Office of Professional Responsibility, which began an investigation. During a recorded call on May 31, Burgos offered to pay the officer $3,000 for deporting his wife. Burgos also made the offer to the officer a third time on June 5, during which the officer and Burgos made arrangements for an in-person meeting.
On June 6, Burgos and the officer met face-to-face, and Burgos offered him $4,000 to deport his wife, as well as his wife's child from a previous relationship. He was arrested on June 29 on three counts of bribery of a public official.
"Attempting to bribe a federal law enforcement officer is a serious crime and will be met with equally-serious consequences," Billy J. Williams, U.S. attorney for the District of Oregon, said. "I commend the ICE officer involved in this case for responding to Burgos's criminal proposition with the utmost level of professionalism and resolve."
Burgos faces a maximum sentence of 15 years in prison, a $250,000 fine and three years of supervised release. Brad Bench, special agent in Charge for Homeland Security Investigations in Seattle, credited the officer's honesty for Burgos's arrest.
"We rely upon our officers to perform their duties with integrity," Bench said. "Because of the deportation officer's actions, Burgos is being brought to justice. This case should send a strong message that those who attempt to coerce a public official will be punished."
Burgos is scheduled appear before U.S. District Court Judge Michael H. Simon on May 6, 2019, for sentencing.
Burgos married his wife, who has not been named, in 2015, according to KATU, but she filed for divorce on May 21, 10 days before his first contact with the ICE officer, citing "irreconcilable differences." In June, his friends told KATU that they were "shocked" to the learn about the accusations facing Burgos.