Oregon Man Hits Walmart Customer in Head With Airsoft Gun, Floods Store After Breaking Water Pipes: Police
A man in Bend, Oregon, was arrested early Sunday after allegedly embarking on a drug and drink fueled crime spree that saw him carjack a vehicle, rob a cab driver, attack an elderly man with an Airsoft gun and flood a local Walmart.
On Saturday night at about 9.30 p.m., Bend resident Aaron Rife called 911 to report that he had been carjacked by a man who had demanded he take him into downtown Bend, The Bend Bulletin reported Sunday citing a police statement.
Police claim the man who got in the vehicle was Jared Allen Lake, 33.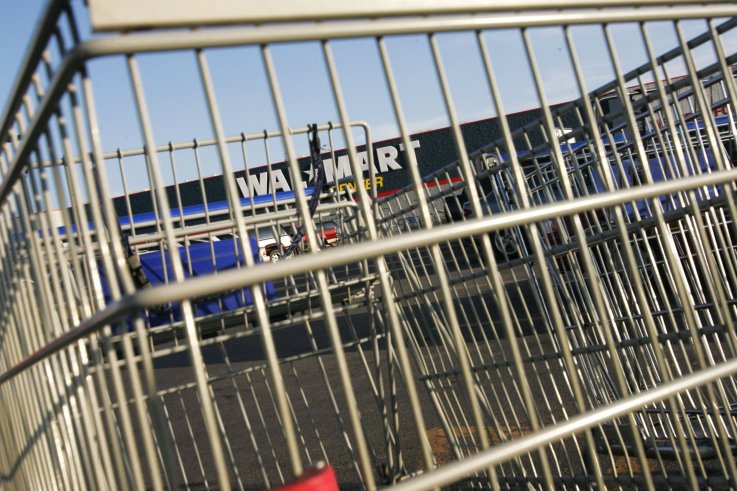 Rife told NewsChannel21 that he had just picked up dinner at a local restaurant when Lake jumped in his car.
"He said he couldn't wait, he had to get downtown right away or his roommate was going to lock him out or something. So I figured at that point, without knowing if he had a weapon on him or not, I should just kind of go with it and not provoke him," he told the network.
Shortly after, a local cab firm called police to report that a driver, Nick Nelson, had picked up Lake in downtown Bend, and alleged that Lake had pulled a knife out and demanded that he hand over money.
Nelson told cops that Lake had got out of the vehicle at a local 24-hour Walmart, making off with an undisclosed sum of money.
Police were unable to track down Lake until the early hours of Sunday morning, when they received a call from Walmart claiming that Lake had taken an airsoft gun from the shelf of Walmart and struck a 75-year-old man, identified as Shawn Brown, over the head. Police said that Lake and Brown were strangers, and Brown was shopping at the store when he was attacked.
When police found Lake he was hiding in a maintenance area of the store, and in an effort to prevent officers capturing him broke a number of water pipes, causing the store to partly flood and forcing it to close temporarily.
Police say Lake took refuge in a janitorial closet before officers went in with a shield and detained him, reported News 21.
Lake had consumed drink and drugs before the alleged crime spree, say police, which had an influence on the events that unfolded.
He was arrested on charges of assault, menacing, unlawful use of a weapon and criminal mischief.
Oregon Man Hits Walmart Customer in Head With Airsoft Gun, Floods Store After Breaking Water Pipes: Police | U.S.