Oregon Man Threw Firecrackers at Black Child, 6, Called Him N-Word, Parents Say
The family of a 6-year-old Oregon boy said their son was the victim of a racially motivated attack by a neighbor who allegedly threw lit firecrackers and called him the N-word.
Chay Lopez said his stepson, who is half-Black, was playing outside their apartment in a West Salem, Oregon apartment complex during the Independence Day weekend.
The incident occurred the same weekend that an Oregon State Police officer was accused of using white supremacy hand gestures toward Black Lives Matter protesters, KGW reported.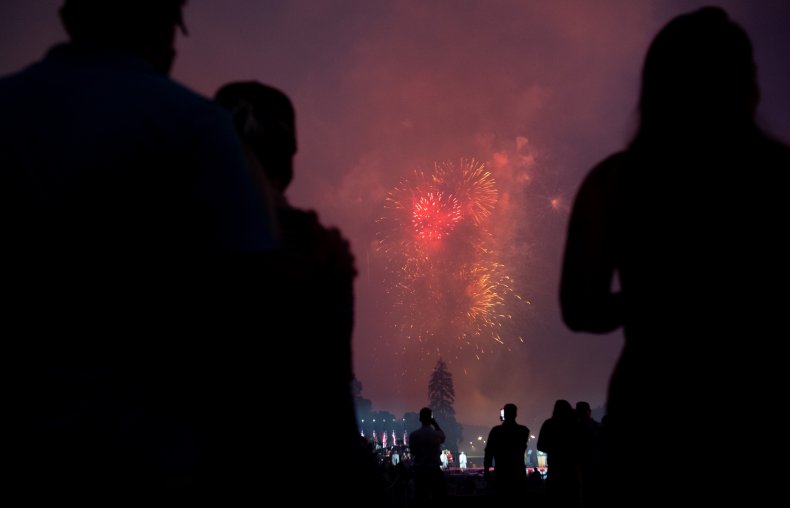 Lopez said while the child was playing, his neighbor, identified as Marcus Ray Wilson, threw a firecracker in his stepson's direction.
Lopez told KGW he saw Wilson light five or six more firecrackers and throw them at his child, who screamed that he'd been burned.
"I walked over and said 'Are you throwing fireworks at my son' and he said, 'Yes, I'm throwing fireworks at your N-word son.'"
The racial slur directed at his stepson enraged Lopez and onlookers who were outside and witnessed the entire incident.
Rachael Griffith, who was visiting family members at an apartment nearby, said she was livid that Wilson had felt the need to use the N-word, especially towards a child.
"I have never felt the rage I felt the second I heard that word…," Griffith said.
Lopez, Griffith and another woman began fighting in the parking lot with Wilson, with all three sustaining minor injuries, according to an Oregon Daily News report.
Griffith said she was punched several times in the back during the melee, while the unidentified woman who was also involved was punched in the side of the face.
Lopez said he suffered a bruised eye, but was just glad that his stepson wasn't seriously injured.
Wilson was arrested by Salem Police and charged with recklessly endangering another person, intimidation, and disorderly conduct, all of which are misdemeanor crimes. He was taken to jail and later released, the Oregon Daily News reported.
Newsweek contacted the Salem Police Department for comment on Wilson's arrest but did not hear back before publication.
Meanwhile, Lopez, who said he is angered that Wilson was freed so quickly, added he is also concerned a similar attack could happen to another family.
However, Lopez believes this terrifying experience over the Fourth of July weekend can serve as a tool to teach others about racial injustice and bigotry.
Protests calling for an end to racial injustice and police brutality have gripped the nation in recent weeks after George Floyd, an unarmed Black man, died in police custody.
He and his family will also be having a serious discussion about race relations, Lopez said.
"I want people to look out for one another," he said. "Stand up for one another."