Oregon Marijuana Overproduction: State Produces Three Times More Pot Than Can Legally Be Consumed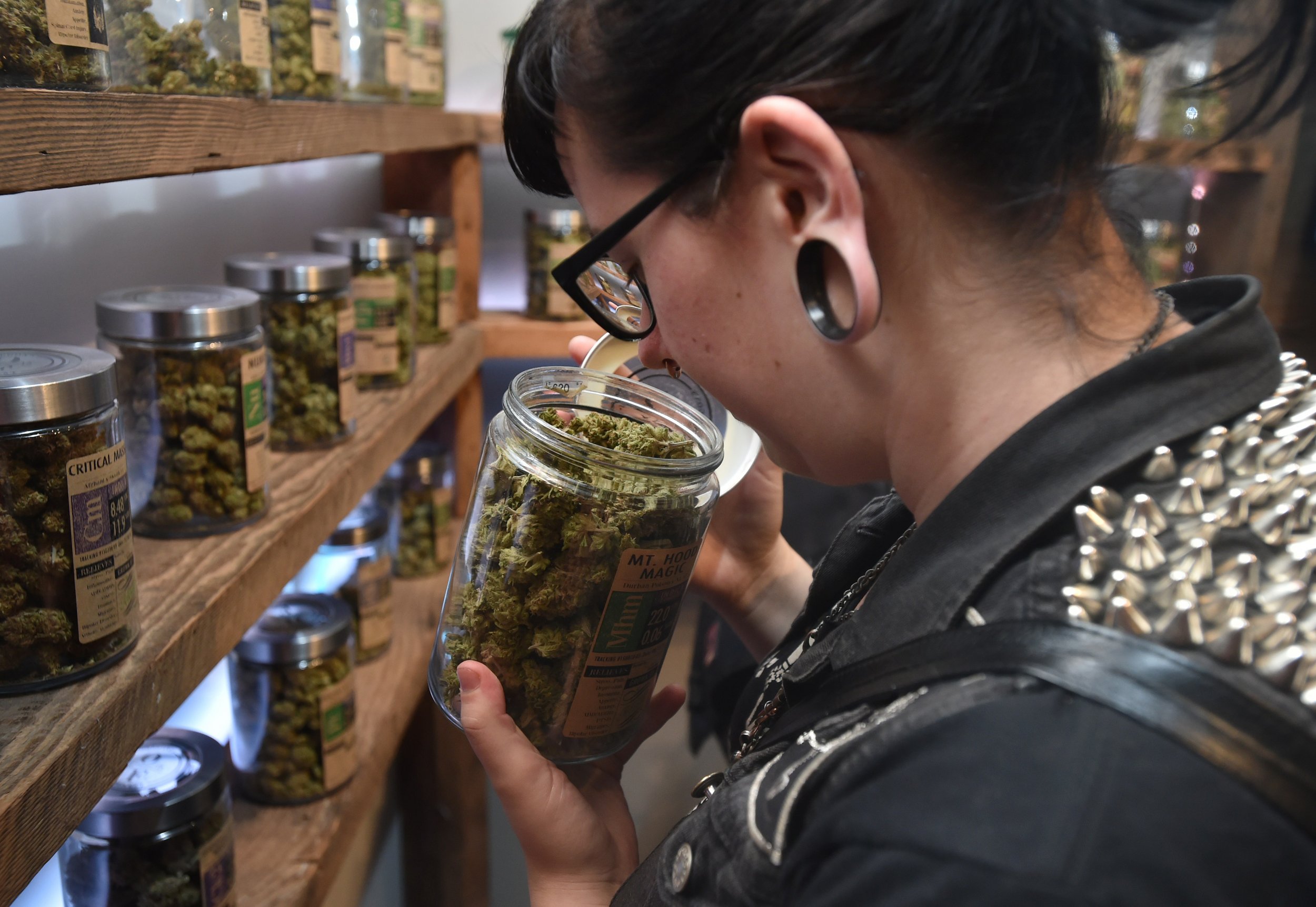 Oregon's marijuana industry has a "massive" overproduction problem, according to U.S. Attorney Billy Williams.
Williams told a summit of law enforcement and cannabis industry representatives on Friday that he wants to do something about the amount of Oregon marijuana that has ended up on the black market. The state is producing about three times more pot than can legally be consumed, former Oregon State University Professor Seth Crawford told the Associated Press.
"Make no mistake about it, we are going to do something about it," Williams said during the summit that was called in response to a January memo released by U.S. Attorney General Jeff Sessions and the Department of Justice. The memo rescinded Obama-era guidances that adopted a hands-off policy for the federal government in states that have voted for the legalization of marijuana.
"Here's what I know in terms of the landscape here in Oregon, and that is, we have an identifiable and formidable marijuana overproduction and diversion problem," Williams said during the meeting. In an editorial written for The Oregonian last month, Williams said that 16 states had reported marijuana seizures from Oregon and that Oregon postal agents had recovered 2,644 pounds of marijuana in outbound parcels during 2017.
"This lucrative supply attracts cartels and other criminal networks into Oregon and in turn brings money laundering, violence, and environmental degradation," Williams wrote.
After Sessions announced that he would roll back the Obama-era policy, Oregon Attorney General Ellen Rosenblum called the move an "overreach" by the Trump administration in a tweet, adding that Oregon collected $60 million in state taxes from the marijuana industry last year. Governor Kate Brown wrote in a statement that the cannabis industry had created 19,000 jobs for the state.
The 2013 Cole Memo, named for then–Deputy Attorney General James Cole, redirected the focus for U.S. attorneys toward prosecuting cases that involved organized crime or sales to minors rather than businesses and sales in states where pot was legalized. In the January 2018 turnaround, Sessions called the rescission of the Obama-era guidances a "return to the rule of law" since marijuana is still illegal under federal law.
"Today's memo on federal marijuana enforcement simply directs all U.S. Attorneys to use previously established prosecutorial principles that provide them all the necessary tools to disrupt criminal organizations, tackle the growing drug crisis, and thwart violent crime across our country," Sessions said in a statement on January 4.