Edward Cheserek Will Miss NCAA Outdoor Championships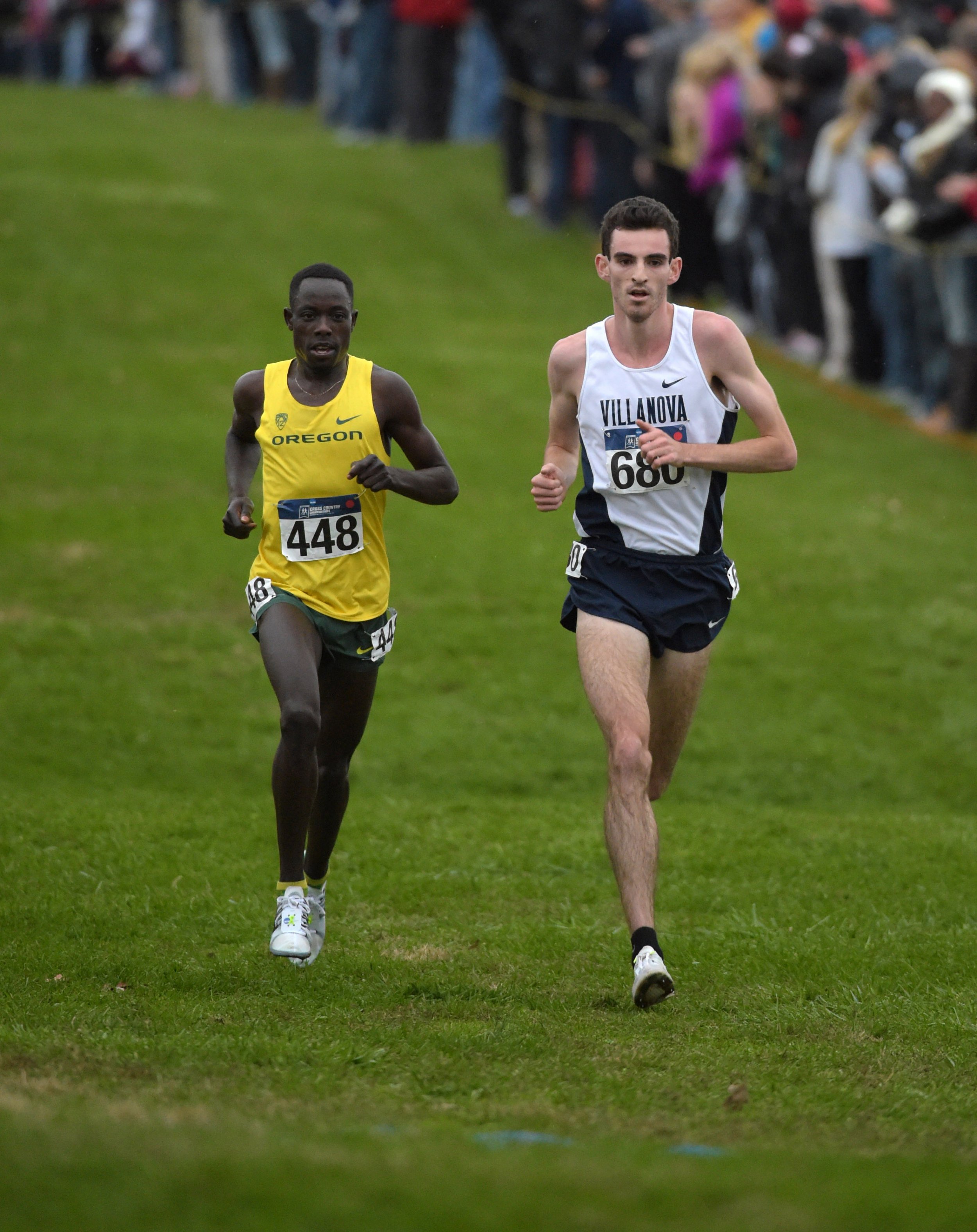 The King is dead. Long run the King.
The amateur career of the most decorated track-and-field athlete in NCAA history will pull up short of the finish line. University of Oregon middle-distance runner Edward "the King" Cheserek, whose 17 NCAA championships pace the field in the history of the sport, will miss the NCAA West Regionals in Austin this weekend due to a minor back injury. That absence will prevent him from qualifying for the NCAA Outdoor Championships on his home track, Hayward Field, in Eugene, Oregon, next month.
"This is a minor injury that could potentially become worse if [Cheserek] runs on it too soon," said Oregon track-and-field coach Robert Johnson. "As much as Edward would like to run, it is our responsibility to make decisions that are in the best interest of our student-athletes, and in this case, it means taking Edward out of the regional meet."
Cheserek, who immigrated to the United States from Kenya's Great Rift Valley at the age of 16 in 2010, has achieved unprecedented milestones while running distances of one mile and greater at the collegiate level. In 2013 he became the first freshman at Oregon to win the NCAA Cross Country title, a feat more impressive when we recognize the company he keeps as a Duck harrier: Alberto Salazar, Galen Rupp and Steve Prefontaine, who all won that title as upperclassmen. Like Prefontaine as well as former Washington State runners Gerry Lindgren and Henry Rono, Cheserek won three NCAA Cross Country titles.
In 21 career NCAA championship races, Cheserek broke the tape an unprecedented 17 times. Only Jenny Thompson, who won 19 NCAA championships as a swimmer at Stanford, won more titles regardless of sport. Last March at the NCAA Indoor Championships, Cheserek, 23, won his third championships in the 3,000 and 5,000 meters. One month earlier, in Boston, he set a collegiate record for the mile with a 3:52.01 run indoors.
For the record, Cheserek won a trio of NCAA individual championships in cross-country: the indoor 3,000 meters, the indoor 5,000 meters and the outdoor 10,000 meters. He also claimed a pair of outdoor 5,000-meter titles and one indoor mile championship. Additionally, he ran on two indoor distance medley relay champions for the Ducks. Cheserek did not compete in the Olympics last summer as he has yet to gain his U.S. citizenship. He plans to turn pro this summer.
"I don't think we—as a coaching staff, you as reporters, us as a community—will really realize how special that guy is until he's gone, and when I say gone, 10 years from now, five years from now, we'll really start to realize, 'Hey, Ed, he was pretty good,'" Johnson was quoted as saying earlier this season. "The longer he's removed, the bigger that legend is going to grow. … He's definitely a special individual."