Oregon Man Tries to Bribe ICE Officer $4,000 to Deport Wife and Child, Gets Four Months in Federal Prison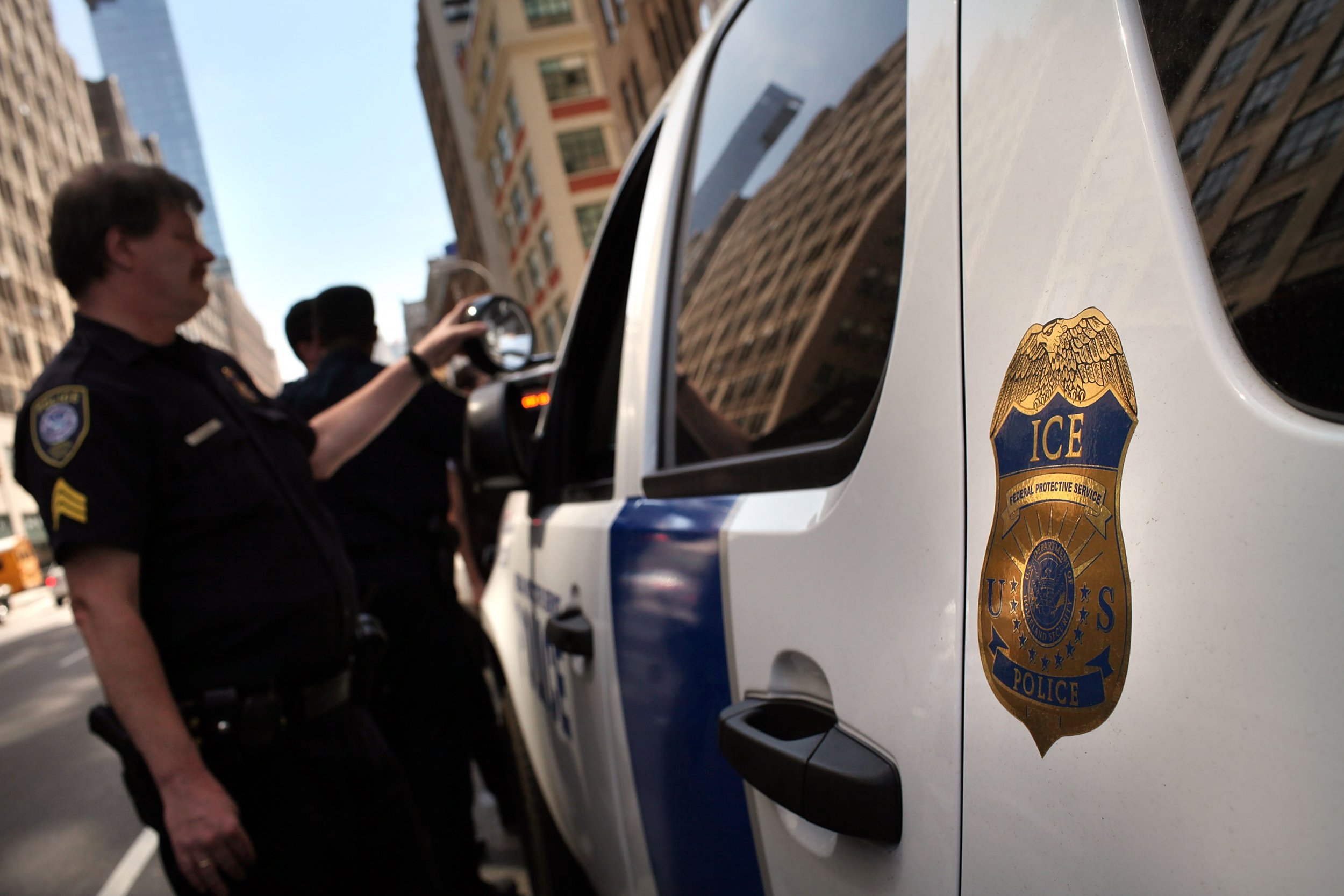 An Oregon man who tried to bribe a U.S. Immigration and Customs Enforcement (ICE) officer to deport his family was sentenced to four months in prison this week.
On multiple occasions, Antonio Oswaldo Burgos, 48, of Portland, offered the officer thousands of dollars to help deport his wife and her child from another marriage, federal prosecutors said. The couple were in the process of a divorce at the time of the attempts, authorities added.
Burgos pleaded guilty in November last year to one count of bribery of a public official. During his sentencing, he was handed three years' supervised release alongside the prison term.
His failed scheming, which took place between May and June last year, came to an end after the officer reported the incident to the agency's Office of Professional Responsibility (OPR).
According to federal prosecutors, Burgos followed an ICE deportation officer in his vehicle from an office in Portland to a parking lot in Vancouver, Washington, on May 24. Burgos offered the officer money to deport his estranged wife, whom he first met in El Salvador.
The ICE officer declined, but Burgos appeared to be determined.
A week later, on May 31, the officer—at this stage working with investigators—recorded a call to the suspect in which Burgos offered to pay the officer $3,000 to remove his wife from the country. On June 5, in a second recorded call, he again offered to pay $3,000 for his partner's removal.
Steps were then taken to set up an in-person meeting, prosecutors said this week. The meeting happened within 24 hours. On June 6, Burgos met the officer and upped his offer. He said he would hand over $4,000 for his wife and her daughter to be deported from the U.S.
On that day, Burgos gave the unnamed ICE officer half of the money and said he would hand over the rest after his wife and her young child, from another relationship, were removed, according to The Oregonian. Burgos was arrested on June 29 while carrying the remaining $2,000.
The wife's identity was not released. Local media outlet KOIN reported the maximum sentence for the attempted bribery charge was 15 years in federal prison and a $250,000 fine.
Federal prosecutors reportedly asked for a six-month prison term, while the legal team for Burgos had asked for home detention. The case was investigated by ICE OPR, alonsgide Homeland Security, and prosecuted by Oregon assistant U.S. attorneys Rachel Sowray and Claire Fay. A mugshot was not immediately available.
Announcing the guilty plea last year, U.S. Attorney for the District of Oregon Billy J. Williams said: "Attempting to bribe a federal law enforcement officer is a serious crime and will be met with equally serious consequences. I commend the ICE officer involved in this case for responding to Burgos' criminal proposition with the utmost level of professionalism and resolve."