Oregon Rakes in $21 Million in Lottery Sales as Restaurants and Bars Reopen
Video lottery sales skyrocketed to a record high last week in Oregon, raking in $21 million as restaurants and bars begin reopening to higher capacities across the state.
Those numbers reflect a stark difference from January, when video lottery sales plunged to under $1 million, according to data from the Oregon Office of Economic Analysis (OEA).
"The fact that video sales fully rebounded last summer, and again in recent weeks, is proof enough that cabin fever is real," Josh Lehner of the OEA wrote in a report published Wednesday.
Oregon is one of the few states that offer widely available lottery-run video slot machines. Roughly 2,500 retailers offer the video gambling machines in the state, according to The Oregonian.
Lehner said the uptick in lottery sales reflects a healthy economic rebound across Oregon, as more citizens are able to get vaccinated against the coronavirus and visit local businesses.
"Strong increase in consumer spending will propel strong overall economic growth this year and next. The shift in spending back into the in-person services that have been hammered by the pandemic will also drive strong employment gains," Lehner told Newsweek on Thursday.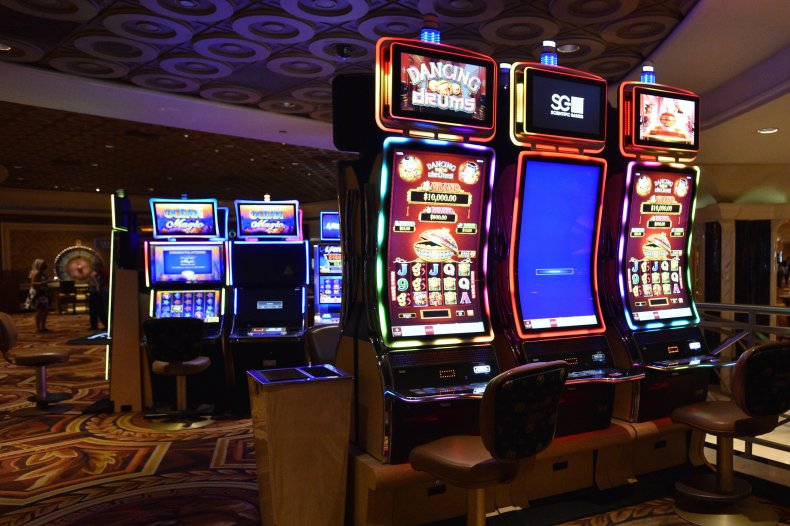 Oregon uses four categories to determine a county's coronavirus levels: low risk, moderate risk, high risk or extreme risk.
For low- and moderate-risk areas, indoor dining can resume at 50 percent capacity, while high-risk areas cannot exceed 25 percent capacity and extreme-risk areas are prohibited from any indoor dining. According to data from the state, 11 counties are deemed low risk, nine are moderate, 12 are high, and four are extreme.
On Friday, bars and restaurants in the Portland area will be allowed to resume indoor dining at 50 percent capacity under the moderate-risk category. Portland is Oregon's largest city.
Coronavirus cases have been steadily declining across the state since February. Over the past week, cases have decreased by 30 percent from the average two weeks earlier, according to The New York Times.
"We are largely seeing case rates decline across the state, with the most counties in the lower-risk level since the framework was introduced in November," Governor Kate Brown said during a press conference on March 9.
"But we still have more work to do before we reach the level of communitywide protection we need in order to return to a sense of normalcy. I encourage all Oregonians to keep it up and to get your vaccine when it's available to you," she added.
So far, over 1.2 million doses of a coronavirus vaccine have been administered in Oregon, and 432,830 people have received both doses. In his report, Lehner said this will help propel business in the coming months.
"Overall consumer spending will accelerate in the months ahead, especially as about 1 in 4 adult Oregonians has received at least one dose of the vaccine so far. The outlook brightens with every inoculation," Lehner wrote.
As of Thursday morning, at least 158,360 cases and 2,314 deaths have been reported in Oregon since the beginning of the pandemic, according to the Times.