Oregon Reporter Accused of Murder Held Without Bail After Cellphone Records Uncle's Fatal Shooting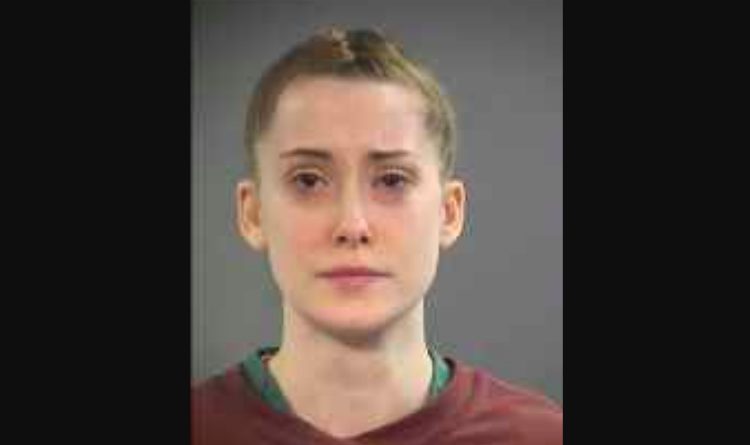 An Oregon reporter accused of murdering her uncle in 2016 was denied bail on Friday and ordered to remain in jail until her May trial.
Aisling Ticker Moore-Reed, 29, was charged with murdering her uncle, Shane Patrick Moore, in July 2016. Moore-Reed, who goes by the name Tucker Reed, was perviously charged with two counts of manslaughter, KOBI 5 reported.
"This appeared to be an intentional act," Medford Police Department Detective Tony Young said, according to KOBI 5. Young said Moore-Reid "was angry during this time."
Moore-Reed's mother, Kelly Moore, previously told reporters that her brother was physically assaulting her when he was fatally shot. However, a grand jury added a murder charge in September after the district attorney's office found a recording on Moore-Reed's cellphone.
Investigators discovered a video on her phone from the moment Shane Moore was shot and killed. While the video does not show the fatal shooting, it can be heard, KOBI 5 reported. The video appeared to show family members arguing over whether someone should sign a deed. The confrontation ended with Moore-Reed allegedly shooting and killing her uncle.
Authorities said the recording also picked up the sound of Moore-Reed getting sick in a bathroom and crying. Her mother told her that her uncle was still alive, to which Moore-Reed replied with an expletive, according to the Associated Press.
Kelly Moore told a Jackson County judge on Friday that her daughter gave her the cellphone and told her "to put it somewhere safe." She then admitted to putting the cellphone in a drawer.
The mother claimed her brother threatened both her and her daughter a number of times before the shooting.
"Mr. Moore was barely in the door before he was shot," Jackson County Circuit Court Judge Lisa Grief argued. "And he was shot in the chest at close range."
Grief ruled that the cellphone video and Moore's testimony during the hearing did not warrant Moore-Reed's release before her trial in May. "She was angry that he wasn't dead," the judge said. "That really nailed down the evidence for me."
Moore-Reed was a blogger, author and former reporter for the Grants Pass Daily Courier.