FBI Sets Up Checkpoints Around Oregon Wildlife Refuge Hours After Arrests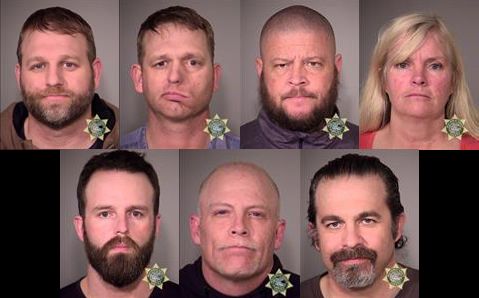 Hours after the arrest of half a dozen activists who had been occupying the Malheur National Wildlife Refuge in Oregon for several weeks, the FBI and state police set up checkpoints around the site.
The FBI announced the checkpoints early Wednesday morning, saying they were "out of an abundance of precaution" to "better ensure the safety of community members and law enforcement." The only people allowed to pass into the series of checkpoints will be Harney County ranchers who own property in the area, the FBI said, while asking the public to remain vigilant and report any suspicious activity around the wildlife refuge.
The occupation of the Malheur National Wildlife Refuge came to an end on Tuesday night with the arrest of several men and women, including militia leaders Ammon Bundy, 40, and his brother, Ryan Bundy, 43. The militia members, who had been staging an armed protest for the past several weeks, were confronted by authorities, including the FBI and Oregon State Police, as they headed into a community meeting at a senior center in John Day, eastern Oregon, on Tuesday afternoon, local news outlet KOIN 6 reported.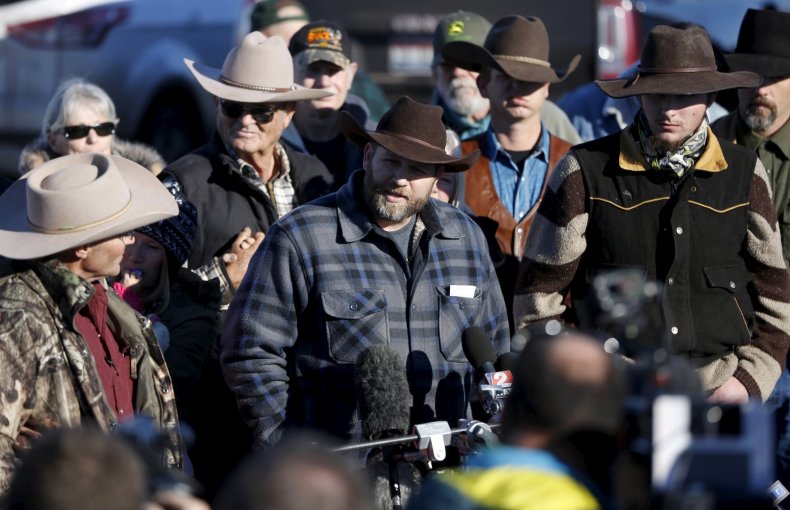 Shots were fired, killing one person who was "a subject of a federal probable cause arrest," according to the FBI. It's unclear who started shooting first. The deceased has been identified as militia spokesman LaVoy Finicum, an Arizona rancher. The FBI said it will not release any additional information about the deceased until the body has been formally identified by the medical examiner's office.
Eight people were arrested on Tuesday, including Peter Santilli, 50; Brian Cavalier, 44; Shawna Cox, 59; Ryan Waylen Payne, 32; and Joseph Donald O'Shaughnessy, 45— all taken into custody in Oregon. Jon Eric Ritzheimer, 32, was also arrested in Arizona in relation to the Oregon standoff. All eight face a federal felony charge of conspiracy to impede officers from carrying out their official duties through use of force, intimidation or threats, according to the FBI.
The armed standoff at the Malheur National Wildlife Refuge began in early January in protest of the prison sentencing of two ranchers, Dwight Hammond and his son, Steven Hammond, who were found guilty of setting fires on federal land. Both were convicted of arson in October and sentenced to five years in prison.