Who Really Has Claims to the National Wildlife Refuge in Harney County, Oregon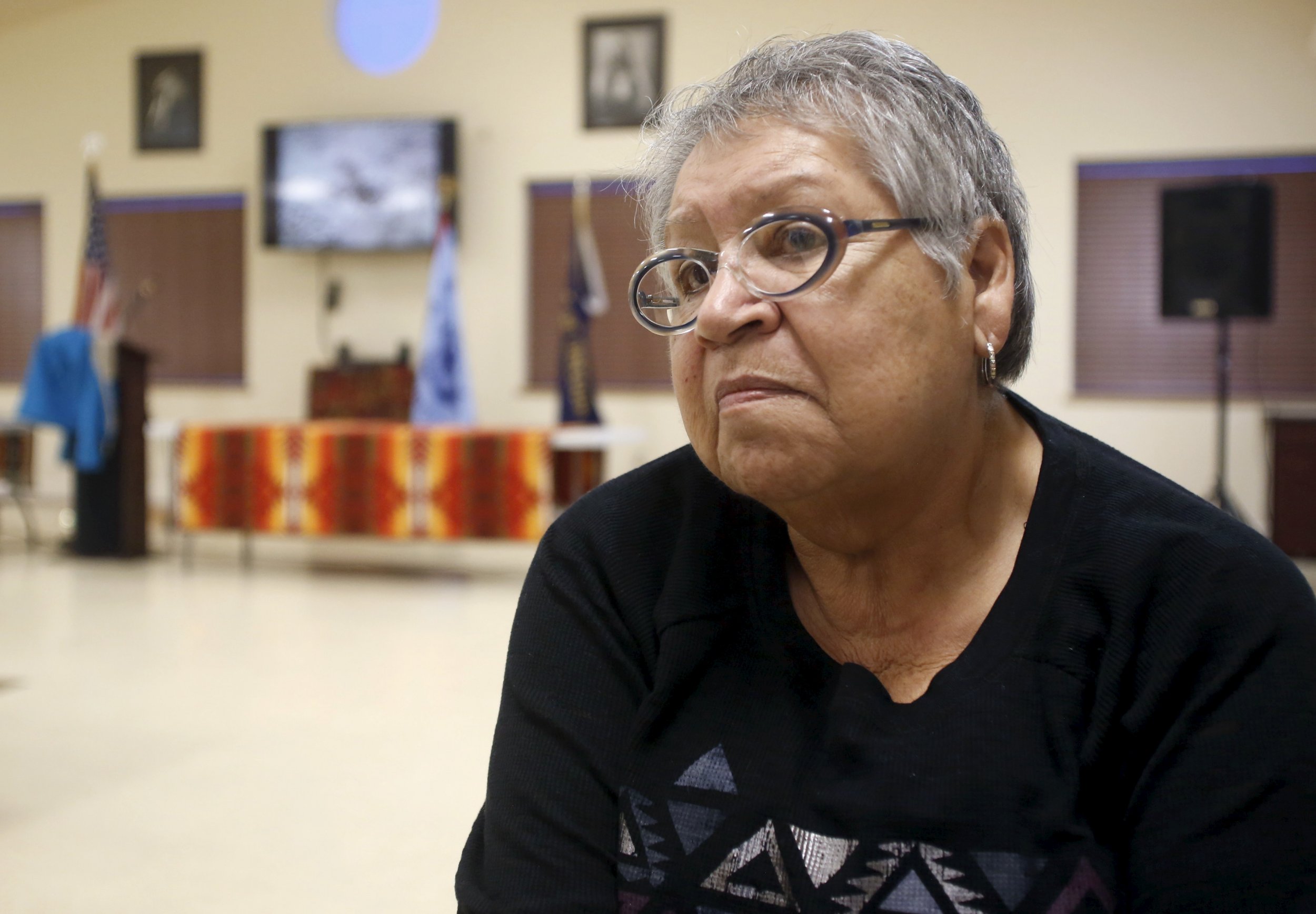 On Saturday, as a group of armed protesters descended on Harney County, Oregon and occupied a federal building, Charlotte Rodrique received a phone call from a friend in the area. Her friend had heard about the protest, a rally inspired by the sentencing of two local ranchers on arson charges, and the protesters had come to eastern Oregon saying the government should relinquish the land to locals.
By locals, however, Rodrique isn't sure what they meant. She's chairwoman of the 420-person Burns Paiute Tribe, a federally recognized group of Native Americans whose presence here dates back thousands of years.
"What are you doing?" Rodrique's friend asked. "Are you at the rally?"
No, she said. "I told her I'm sitting here trying to write an acceptance letter, for when they return all this land to us."
Speaking at a press conference on the Paiute reservation on Wednesday, Rodrique said the mostly white ranchers have no claim to Malheur Wildlife Refuge. "Don't tell me any of these ranchers came across the Bering Strait and settled here," she says. "We were here first. We were here before the volcanoes."
The reason the refuge is under federal ownership, Rodrique says: The tribe's ancestors signed a treaty with the U.S. government in 1868. That treaty was never ratified by the Senate, but both the tribe and the government have acted as if it was, she says, adding that the document guarantees the feds will protect the safety of the Paiute people.
"Armed protestors don't belong here," Rodrique maintains. "They have no claim to this land. They're desecrating one of our sacred sites. They're endangering our children, and the safety of our community, and they need to leave. Armed confrontation is not the answer."
The refuge was once a place where the Paiute lived during the winter, before white settlers arrived in the 19th century. By the time the two sides signed the treaty, the Native Americans weren't in a strong position to negotiate. "We were killed, and ran off our land," says Jarvis Kennedy, a tribal council member. "We were marched in the snow out there. Hundreds of miles, to a fort. When they finally let us go, we didn't have no place to go. Our land was taken."
Today, the tribe has a good relationship with the U.S. government, according to Paiute leaders. "I don't feel oppressed," says Rodrique. "I don't think any of the tribal members feel oppressed."
As for what the feds should do with the Malheur militants, Rodrique was blunt: "I think they should wait them out." Even, she implied, if that means cutting the power in the building.