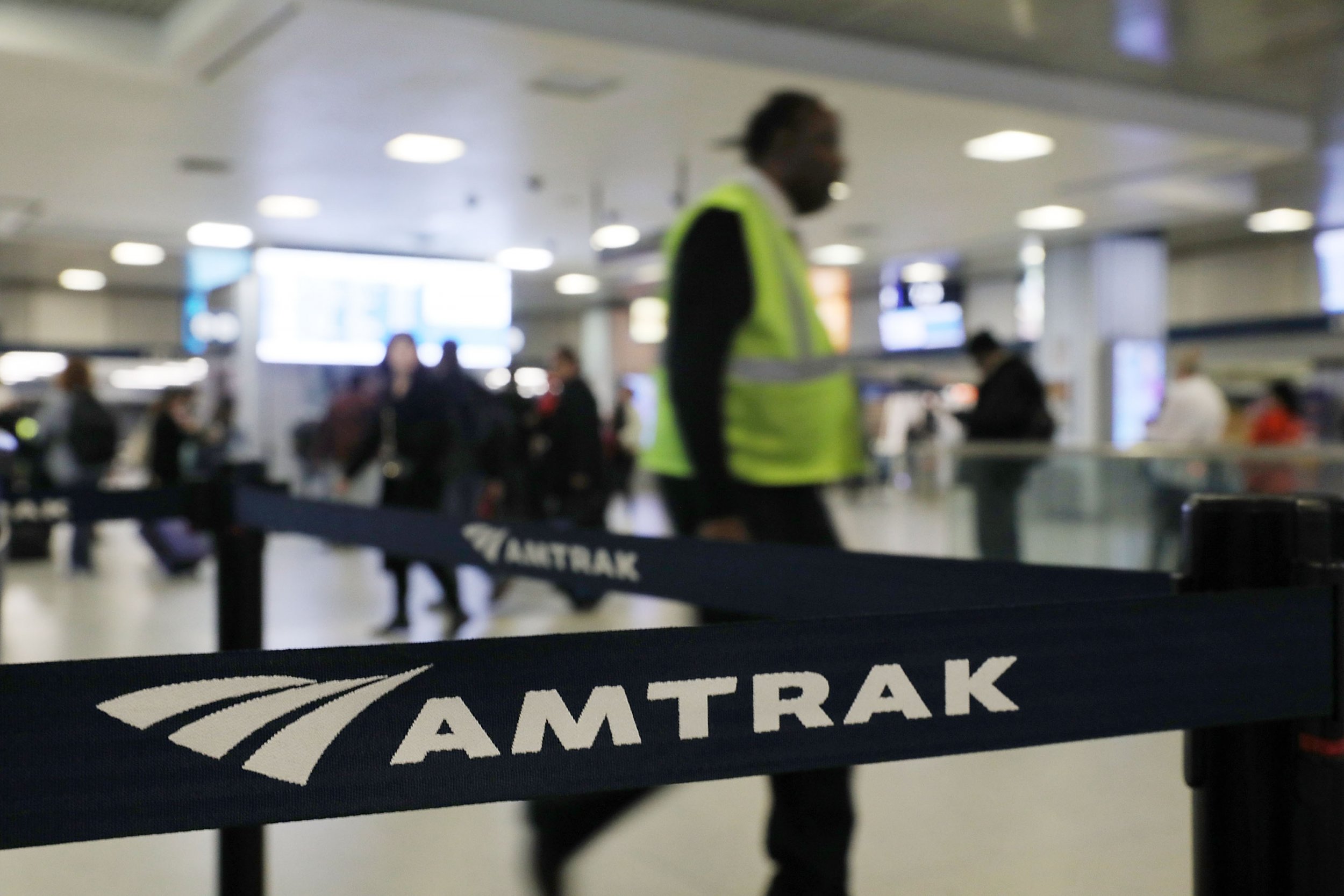 An Amtrak train carrying 183 people has been stranded in Oregon for more than a day and a half in wintry conditions after it struck a tree that had fallen onto the tracks.
The 11 Coast Starlight Train was traveling from Los Angeles to Seattle when it came into contact with the tree at about 6:15 p.m. outside Oakridge—which lies about 45 miles southeast of Eugene—according to the company.
Fortunately, no one was injured, Amtrak spokesperson Marc Magliari, told CNN. However, snow and other fallen trees have led to "numerous track blockages," while poor weather and track conditions have made it difficult to arrange alternative transportation.
"Due to worsening conditions, area road closures and no viable way to safely transport passengers or crews via alternate transportation, Train 11 stopped in Oakridge, Oregon," he said. "We are actively working with Union Pacific to clear the right of way and get passengers off the train."
One passenger, Rebekah Dodson, told KTVL that passengers were all remaining on the train because they had no other options.
"We can't get off the train because there's four feet of snow in every direction," she said. "There's nowhere to go."
Despite the difficult circumstances, she noted that the crew had been "very professional" and were working tirelessly.
"Our crew has been working for 30 hours or more," she said in a video clip that was posted on Twitter Monday evening. "We've had some rumors that the National Guard is coming to pick up the crew, but not the passengers. It is now 6 o'clock at night. It is dark. There is more snow on the way. Please send help, if possible. Thanks."
Fortunately, the train still has power and there is some food onboard.
"Passengers on this train are not being charged for food or water," Amtrak said in a tweet. "We are doing everything in our power to make sure [the passengers] are comfortable."
But some supplies have run low: The snack cart is now empty and parents with young children are out of diapers.
"We have to put washed clothes together to make diapers for a couple of the kids on the train," Dodson told KTVL. "We got together and got some feminine products together because several people had run out already."
According to a statement from Union Pacific Railroad, crews were "in the process of clearing the track and are expected to reach the train by 6 a.m. Pacific Time February 26," KTVL reported. "The train will then move back to Eugene and Portland," the statement continued.
The train's problems have been compounded by the fact that the nearest town, Oakridge, is experiencing a power outage after a snow storm, and has been cut off because of the main highway being blocked.
"Amtrak has made the decision to keep the passengers on the train because power is out in the city," the statement from Union Pacific read. "Also, with only two small hotels in town they don't want to separate the passengers prior to having them reboard for departure."