Oregonians Still Wild About Game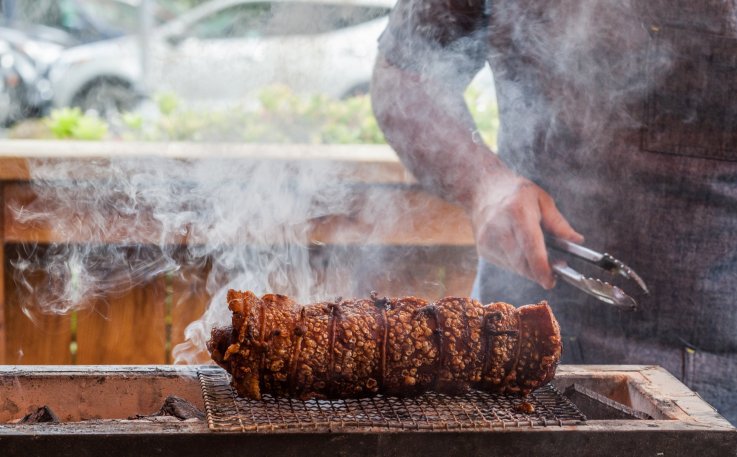 Thanks to a conspiracy of diet fads and animal activism, animal protein has lost some real estate on American dinner plates; meat is no longer a shoo-in.
But even in states like Oregon, whose iconic television show "Portlandia" has immortalized veganism, the cattle industry delivers more than $900 million to the state's economy. Meat still plays a vital role in conversation and consumption.
On Sunday, more than 300 chefs, purveyors, and serious food enthusiasts mowed through dozens of small game-inspired plates at the 17th annual Wild About Game festival, an Oregon-based event catering to the convergence of wild and conventional meat.
On the menu: foie gras, wild boar, even antelope from Hawaiian's "forbidden" Niihau Island. "Anybody can serve beef, pork or chicken," says Mark Cockcroft, director of marketing at Nicky USA, the wild game purveyor that puts on the event. "It's nice to try something that not everybody else has on the menu. There aren't that many things left undiscovered in the culinary world."