Oregon Wildfire Map, Update as Grandview Blaze Rapidly Spreads
Five wildfires burning across Oregon are covering more than 150,000 acres of land, prompting evacuation orders across the state.
The Bootleg Fire in Klamath County has exploded to 150,812 acres acres with a zero percent containment, burning 15 miles northwest of Beatty, according to the South Central Oregon Fire Management Partnership.
More than 926 emergency crew personnel and 83 fire engines have been working to tackle the blaze for the fifth day in a row, the Oregon Department of Forestry (ODF) said.
Hot, dry, windy weather is set to persist in the area while some structures have been lost.
Evacuation orders are in effect and the cause of the fire is still unknown.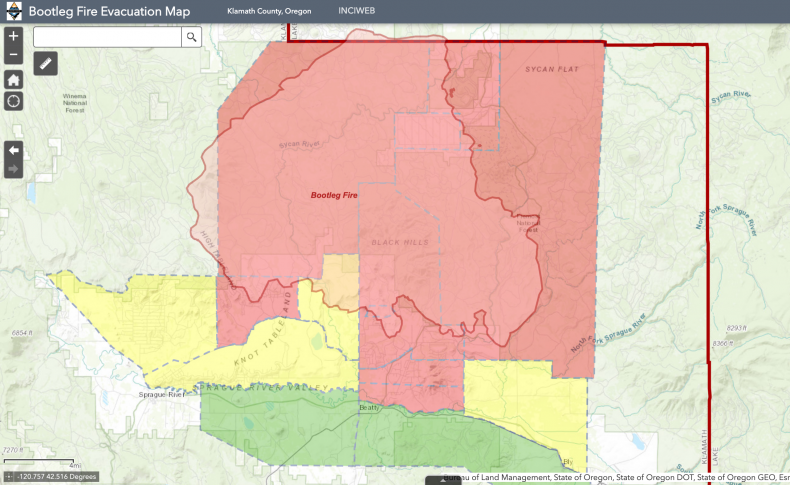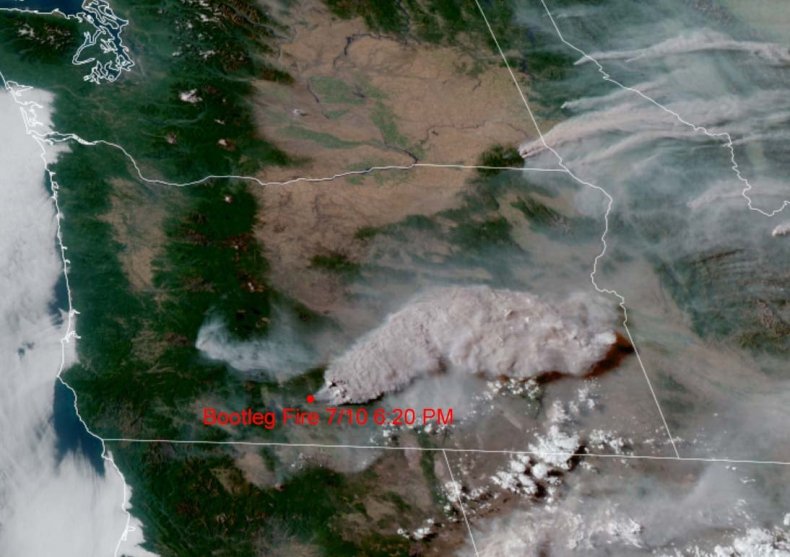 The Klamath County Sheriff's Office said they would issue arrests in order to keep people out of the level 3 evacuation areas, according to a statement issued by Sheriff Kaber.
As fire crews remained on scene, another wildfire broke out around 1:30 p.m. on Sunday about 10 miles southwest of Culver.
Spreading rapidly through grass and juniper, by midnight it grew to about 2,000 acres, according to the Oregon Department of Forestry's Central Oregon District.
Level 3 evacuation orders were issued the Deschutes County Sheriff's Office around 9 p.m. for all areas north of 17830 Mountain View Drive and homes on the north end of Holmes Road in Deschutes and Jefferson counties.
The cause of the fire is also under investigation.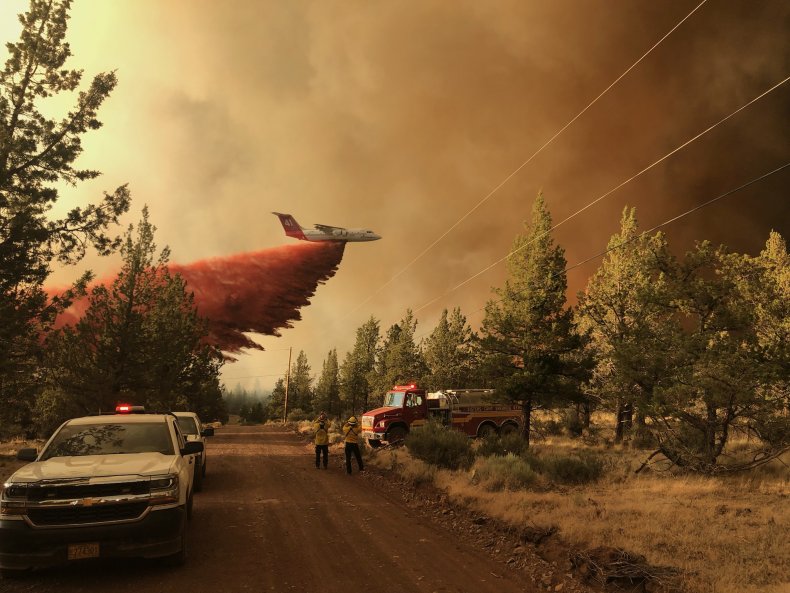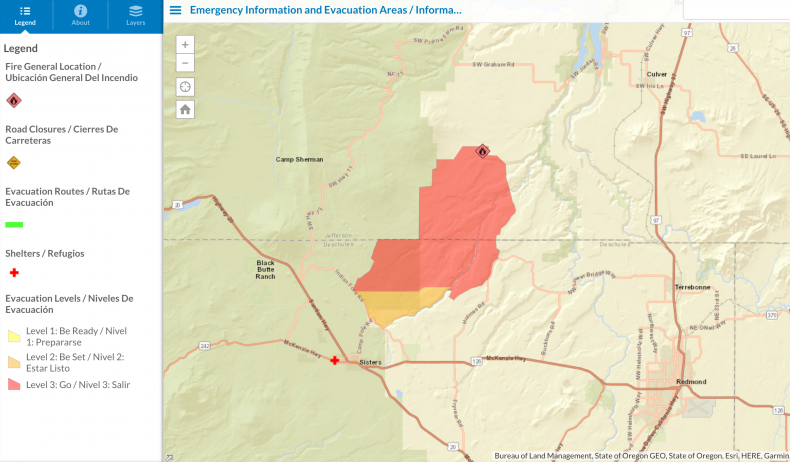 The Jack Fire near the town of Glide in Douglas County has also burned over 10,937 acres as of Sunday, according to the Oregon State Fire Marshal.
The fire is currently 10 percent contained as crews face steep terrain and poison oak related difficulties, with the most active area of the fire located south of the river and along highway 138, the agency said.
Meanwhile, the Joseph Canyon Fire in northern Wallowa County is believed to be 95 percent contained after an overnight lightning storm on June 3 initially set the area alight.
About 7,610 acres have since been affected by the blaze, according to the Oregon Bureau of Land Management.
Newsweek has contacted the Oregon Office of State Fire Marshal for comment.
In late June, Oregon Gov. Kate Brown declared a state of emergency due to high temperatures and the threat of wildfires across the state.
According to the National Interagency Fire Center (NIFC), wildfire activity is ongoing in 12 states as of Sunday, July 11. About 55 large fires have burned 768,307 acres thus far.
"More than 11,300 wildland firefighters and support personnel are assigned to incidents. Incident Management Teams are supporting 19 incidents and are preparing for another day of extreme temperatures in several western states," the agency said on Sunday.
Hundreds of firefighters, as well as aircraft, are currently fighting blazes in California as dozens of homes have been destroyed.
This year's wildfires have already surpassed last year's figures over the same year-to-date period. It is the highest number of wildfires seen in over a decade, according to data from NIFC.
The first six months of 2021 have already brought $8 billion worth of weather disasters—including four severe storms, two flooding events, one winter storm with a deep freeze and one heat wave-influenced drought—according to experts from NOAA's National Centers for Environmental Information.