Oregon Woman Arrested for Allegedly Feeding Co-Workers Meth Bean Dip
A 38 year old Oregon woman has been arrested after she allegedly put meth in a bean dip eaten by co-workers.
Cassandra Medina-Hernandez of Albany is a worker at a grocery store in Marion County, Oregon, according to The Oregonian. She was arrested on Wednesday.
Medina-Hernandez, pictured below, now faces charges that include causing another person to ingest a controlled substance, recklessly endangering another person and unlawful delivery of methamphetamine.
Two co-workers ate from the bean dip she allegedly spiked with meth, according to a probable cause affidavit seen by The Oregonian and Cleveland 19 News. One of the colleagues was hospitalized as a result.
Medina-Hernandez also reportedly ate from the meth-laced bean dip she has been accused of spiking.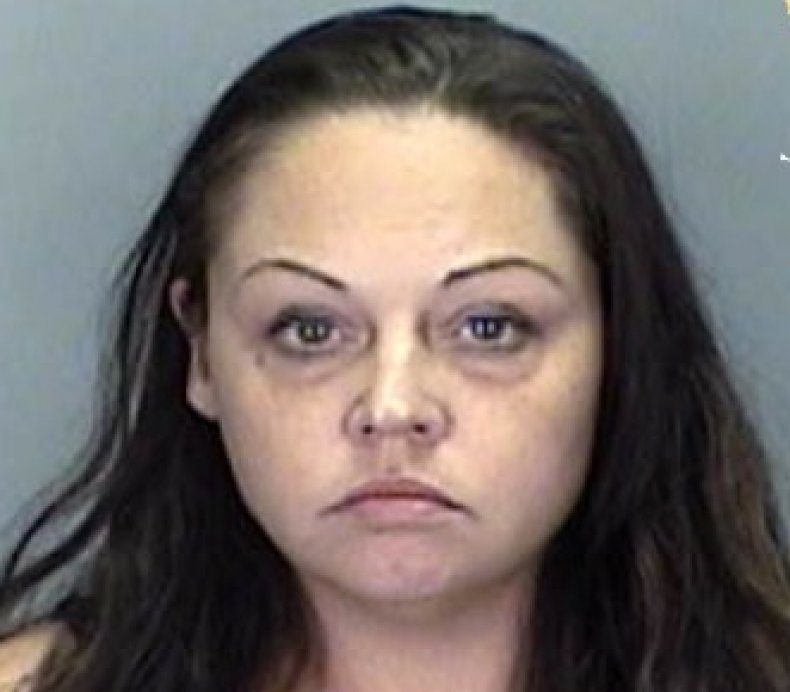 The grocery worker's initial bail was set at $500,000 and she is due to appear in court on October 9 following her arrest on September 25, according to inmate information on the Marion County Sheriff's Office website.
Cleveland 19 News reports that Medina-Hernandez was a worker at Thriftway but is now suspended from the role.
The Marion County Sheriff's Office in Oregon told The Oregonian that there was "no reason to believe" customers of the store were affected by meth-spiked bean dips.
Medina-Hernandez's arrest comes in the same week an Air Force Master Sergeant was detained for allegedly selling meth, cocaine and weapons.
39 year old Michael Reimers was arrested by officers on Tuesday on charges of distributing controlled substances and selling firearms without a license.
Reimers, a Las Vegas resident, is alleged to have sold several grams of meth and cocaine between July and September of this year. The indictment against Reimers issued by a grand jury also claims he sold a 7.62 mm caliber AK-47, a 12 gauge shotgun and a .25 caliber handgun.
The Air Force Master Sergeant is on active duty and assigned to the 99th Communications Squadron at Nellis Air Force, Nevada.
Another man from Maryland spent almost three months behind bars after airport security mistook jars of honey he possessed for liquid meth.
Customs and Border Protection staff searched Leon Haughton's bag at Baltimore Washington Airport when he arrived from Jamaica on December 29 last year and discovered three honey jars, which the officers claimed tested positive for methamphetamine.
Haughton was arrested on charges including possession with intent to distribute a controlled substance and was held at the Anne Arundel County Detention Center. But he was released and all charges were dropped after another lab test showed there was "no controlled dangerous substance" in the honey.