O'Reilly's Los Angeles Riots Reporting Questioned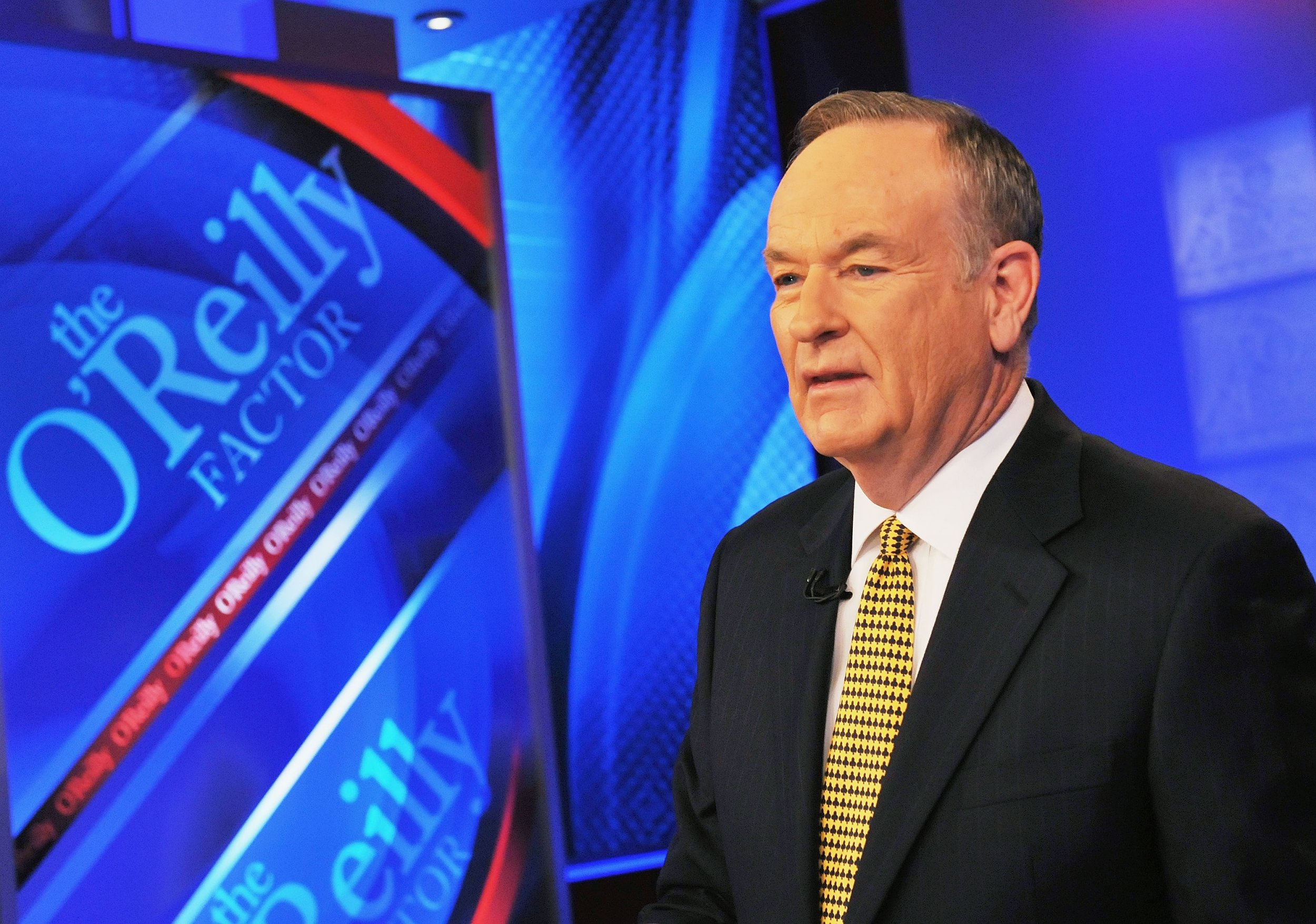 Updated | While he may deny it, Fox News host Bill O'Reilly is having a bad week. Amid a flurry of accusations, former Inside Edition colleagues of his now claim he misstated the danger he faced during the 1992 Los Angeles riots.
Six former Inside Edition staffers who worked with O'Reilly during the riots told The Guardian they do not remember being attacked by protesters or having "concrete raining down on us," contrary to O'Reilly's account of events.
"That is a completely fictitious story," one of the staffers, Rick Kirkham, told The Guardian. "Nothing ever rained down on us."
There was "a single brick," he says, but it was an angry L.A. resident, not a protester, who smashed a camera with it.
On Monday, Mother Jones published a report accusing O'Reilly of lying about his coverage of the Falklands war between Argentina and Britain in 1982. The report, written by David Corn and Daniel Schulman, claimed that O'Reilly said he had reported from the "war zone" on the Falkland Islands when in fact he was 1,200 miles away, in Buenos Aires; that O'Reilly claimed that the Argentine police had gunned down protesters during postwar riots in Buenos Aires when in fact none had died; and that O'Reilly fabricated a story about pulling an injured photographer to safety during those same protests. No photographer was ever injured, seven of O'Reilly's former colleagues told CNN.
Fox News said it stood by O'Reilly, even after he threatened a New York Times reporter looking into the claims, and even as allegations questioning the quality of O'Reilly's reporting continued to surface. "Bill O'Reilly has already addressed several claims leveled against him," a Fox News spokesperson said via email. "This is nothing more than an orchestrated campaign by far left advocates Mother Jones and Media Matters. Responding to the unproven accusation du jour has become an exercise in futility. FOX News maintains its staunch support of O'Reilly, who is no stranger to calculated onslaughts."
Then former colleagues of O'Reilly's at WFAA-TV, a local NBC affiliate in Dallas, said he lied in claiming he was outside the Florida home of the daughter of George de Mohrenschildt, a confidante of John F. Kennedy's assassin, when de Mohrenschildt committed suicide with a shotgun in 1977. O'Reilly was in Dallas, not Florida, at the time of de Mohrenschildt's death, the two longtime WFAA-TV reporters said. O'Reilly made the claim in his books Killing Kennedy and Kennedy's Last Days. In a statement, publisher Henry Holt & Co. said it had no plans to investigate the veracity of O'Reilly's tale.
Then came the accusation that O'Reilly lied about witnessing the executions of Catholic nuns in El Salvador. In 1980, during the Salvadoran Civil War, members of the Salvadoran national guard raped and murdered three American nuns and a missionary. O'Reilly, who reported on the war for CBS, has said several times, including on his show The O'Reilly Factor, that he "saw nuns get shot in the back of the head."
Presumably, he meant the three American nuns killed in 1980. However, as Media Matters discovered, O'Reilly also said he first went to El Salvador in 1981, a year after the murders. O'Reilly clarified this by saying he had not witnessed the actual murders but rather photographs of the dead.