Oreo Mocks Ben Carson Cookie Confusion: REO Stands For 'Really Excellent Oreo - Everyone Knows That'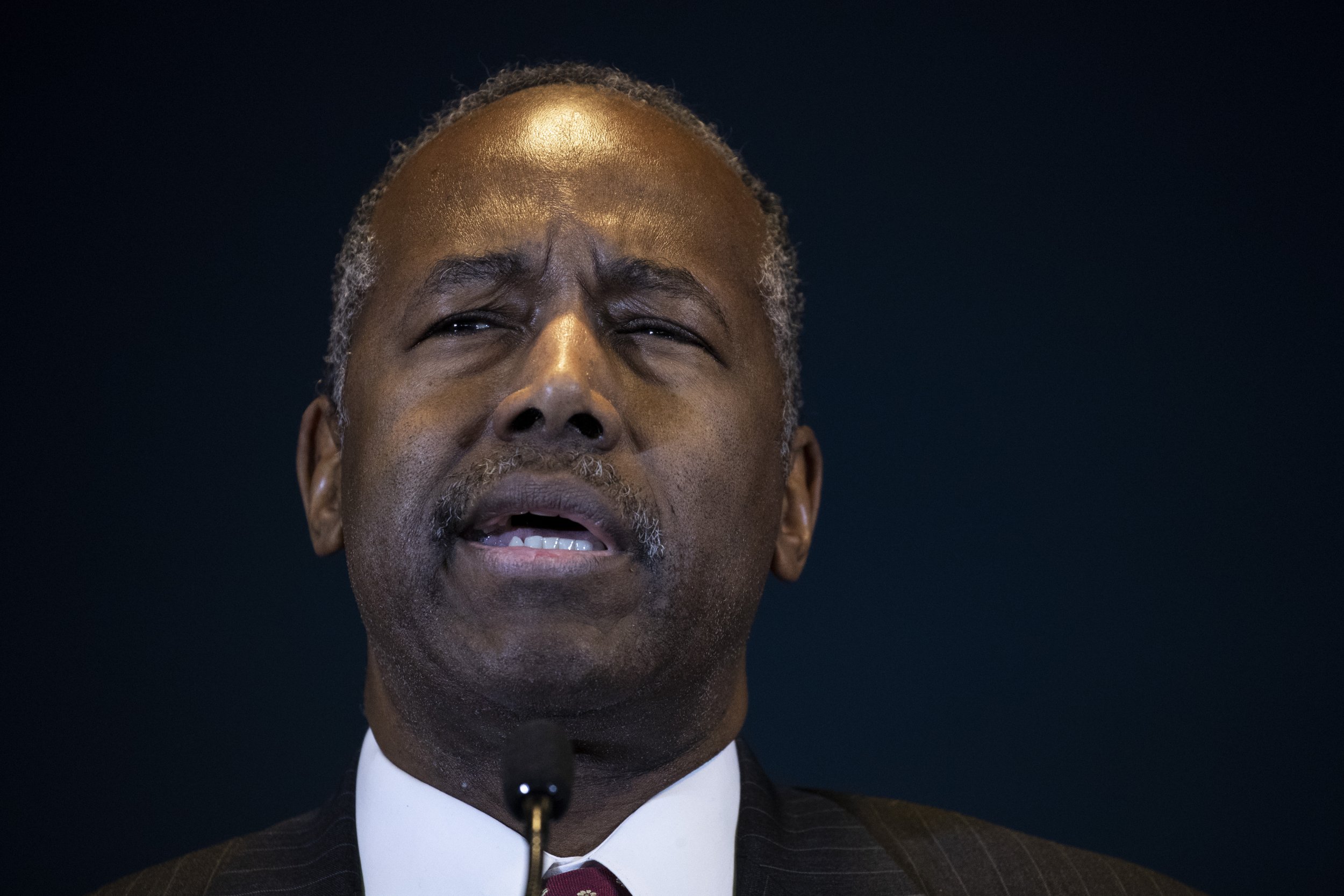 After Department of Housing and Urban Development (HUD) Secretary Ben Carson confused a basic housing acronym related to foreclosure with an Oreo cookie during a hearing Tuesday, the chocolate sandwich cookie jokingly weighed in on the term.
While testifying before the House Financial Services Committee earlier today, Democratic Rep. Katie Porter (Cali.) asked Carson about the "disparity in REO rates" for Federal Housing Agency (FHA) mortgages. REO properties are those acquired by HUD following a foreclosure on an FHA-insured mortgage.
Can you "explain the disparity in REO rates. Do you know what an REO is?" Porter asked.
Carson responded: "An Oreo?"
"No, not an Oreo. An REO. R-E-O," Porter said.
Carson, still clearly confused, asked: "Real estate?"
"What's the 'O' stand for?" Porter pressed.
"E-organization?" Carson replied.
"Owned. Real estate owned," she explained to Carson. "That's what happens when a property goes into foreclosure. We call it an REO, and Federal Housing Administration (FHA) loans have much higher REOs, that is they go to foreclosure rather than to loss mitigation or to non-foreclosure alternatives like short sales, than comparable loans at the GSE's (government-sponsored enterprises)."
Several hours after the incident, which immediately went viral, the Oreo Cookie official Twitter page, run by the snack manufacturing company Mondelez International, weighed in on the REO acronym definition, apparently in jest.
"REO stands for 'Really Excellent OREO (cookie).' Everyone knows that," Oreo Cookie tweeted to its 846,000 followers. Oreo, a chocolate sandwich cookie introduced in 1912, is currently America's best-selling cookie. The tweet was deleted hours after it was posted.
Porter also took to Twitter to mock Carson for failing to understand a "basic term related to foreclosure." "I asked @SecretaryCarson about REOs - a basic term related to foreclosure - at a hearing today," the Democrat tweeted after the exchange, "He thought I was referring to a chocolate sandwich cookie. No, really."
Democratic Senator and 2020 presidential candidate Elizabeth Warren issued a similar statement criticizing the HUD secretary. "@SecretaryCarson can't distinguish between a cookie and a home that's been foreclosed on," Warren tweeted. "Luckily, @RepKatiePorter was able to school him on the difference."
REO wasn't the only acronym that stumped Carson during the hearing on Tuesday. When Democratic Rep. Joyce Beatty (OH) quizzed him on the OMWI, an office of Minority and Women Inclusion, Carson got it wrong again.
"Are you familiar with OMWI and what it is?" Beatty asked, to which Carson responded: "With who?"
"OMWI?" Beatty restated.
Carson replied: "Amway?"
Following the hearing, Carson acknowledged the misunderstanding in a light-hearted tweet. "OH, REO! Thanks, @RepKatiePorter. Enjoying a few post-hearing snacks. Sending some your way!," he wrote, alongside an image of himself posing with a double size packet of Oreo cookies.
This story has been updated to reflect that Oreo deleted their tweet hours after posting it.
Correction (05/22/19, 2:30 p.m.): A previous version of this story misspelled the handle for Ben Carson's Twitter feed that was tweeted by Elizabeth Warren. This has been corrected.