Oreo's Most Stuf Cookies Availability: Locations Where You Can Buy Them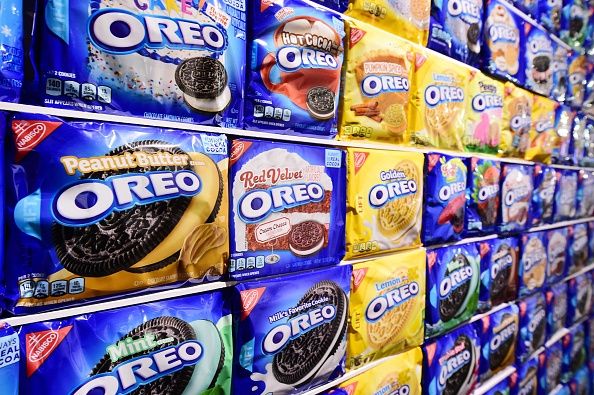 Oreo has answered many of its fans requests: to add more vanilla creme filling in between the two chocolate cookies.
The limited edition Oreo was released on Saturday, according to a press release. The new Oreo The Most Stuf cookies are the same delicious chocolate wafer cookie with extra creme. The box of cookies states it's the "Most. Creme. Ever."
Compared to the Double Stuf and Mega Stuf Oreos, the limited time cookie is 110 calories, according to the press release. A Mega Stuf Oreo is about 90 calories and a Double Stuf Oreo is about 70 calories.
"The new, limited-time cookies features more vanilla creme than you find in a Double Stuf and Mega Stuf Oreos," the press release stated.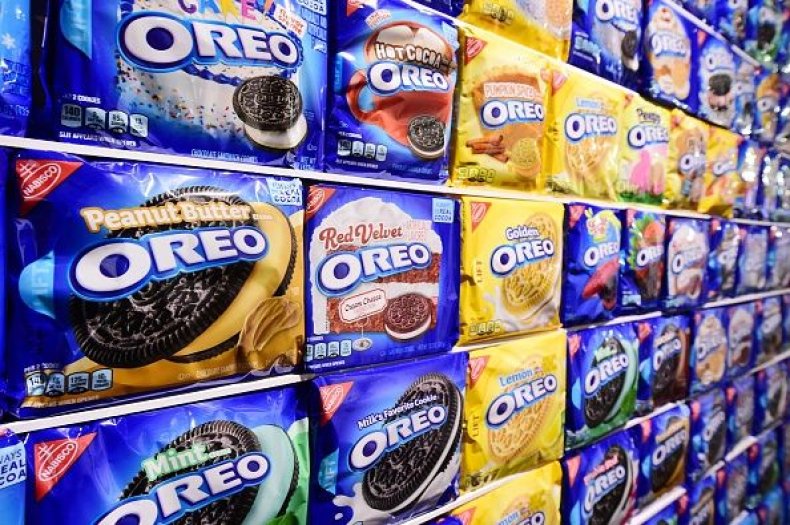 In addition to the new cookie, OREO has also launched a 30-day promotion to help fans win prizes. Starting on February 4 and ending on National Oreo day on March 6, fans who buy the cookies in stores can scan to see if they've won prizes like an Oreo Jeep wrangler, an Oreo Xbox One, among many other prizes, according to a press release.
"People love playing with OREO – from finding new ways to interact with the brand, to dunking their cookies and dreaming up their own unique flavor ideas – we love to find new ways to share that playful spirit with our fans," said Justin Parnell, Senior Director of the OREO brand in a statement on Thursday. "The Stuf Inside promotion uses technology to give fans a new, fun way to engage with OREO by scanning an OREO cookie to unlock a playful virtual experience with deliciously unexpected prizes."
To play the game, fans can visit www.thestufinside.com to scan a single eligible Oreo cookie with a cell phone or tablet device, which will reveal an animated Oreo cookie. The user can twist open the animated Oreo cookie to unlock the prize of the day and see if they were a winner, the press release states.
A packet of the extra creme filled cookies costs about $2.99, but prices may vary according to the press release. If you're looking for the ultimate Oreo cookie, Newsweek has rounded up some stores where you can probably find them and try them for yourself:
Oreo's Most Stuf in Stock
Walmart (including all Supercenters)
Albertsons
Target
Safeway
Acme
ShopRite
Kroger - A spokesperson told Newsweek that they began to get in a shipment in last week.​
Stop & Shop