Oreo's New Marketing Strategy Disguises Packaging as Ford Maverick Owner's Manual
Ford and Oreo have teamed up for a limited edition package offering for Oreo Thins cookies. The Ford Camo Pack aims to allow cookies to be hidden in plain sight while promoting the new 2022 Ford Maverick in the process.
The side of each Ford Camo Pack of Oreo Thins wears Ford branding, an image of the Maverick, and the words "2022 Ford Maverick Owner's Manual". The top of the package features the image of the grille of the Ford Maverick alongside traditional Oreo Thins branding and the message "Not for sale. Totally for hiding." The message plays on the campaigns theme that the packaging is part of the Oreo Thins Protection Program.
The Maverick is a fresh addition to the Ford lineup slotting below the Super Duty, F-150 and Ranger. It offers buyers a commuter-friendly hybrid powertrain option and seating for up to five within the footprint of a midsize sedan.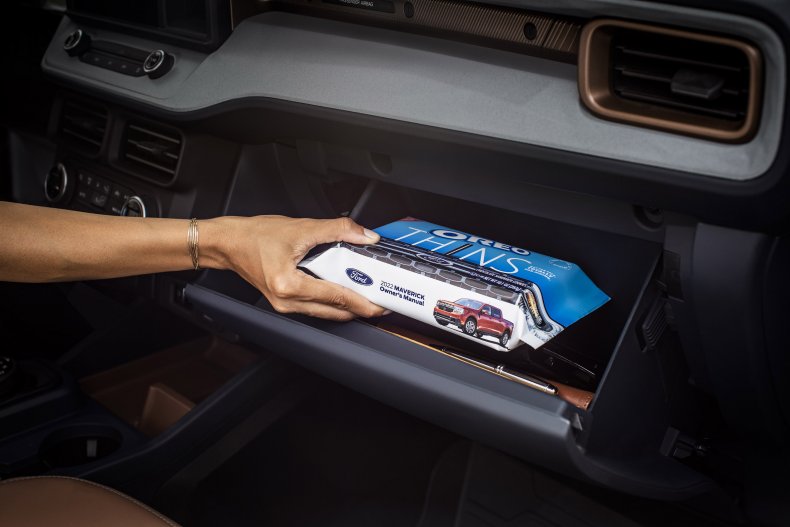 Maverick designers treated themselves to copious packs of Oreo cookies during the truck's development. The Maverick team's collaboration room had a pantry stuffed with the cookies to help fuel their creativity. In total, during the truck's design and engineering period, the Maverick team ate over 100 packs of Oreo cookies, sticking the empty packaging to the wall each time one was finished.
Like Ford, the Oreo brand has a long history in America. Nabisco introduced the first version of the cookie on March 6, 1912, four years after the Ford Model T was brought to market. Over the years more than 85 flavors of Oreo cookies have been sold.
Beginning July 14, interested parties can enter to receive an Oreo Thins Camo Pack. To do so, social media users should share their most creative Oreo Thins hiding places on Instagram and Twitter using #THINSProtectionProgram.
A limited number of Camo Packs will be given away on a first-come, first-serve basis while supplies last.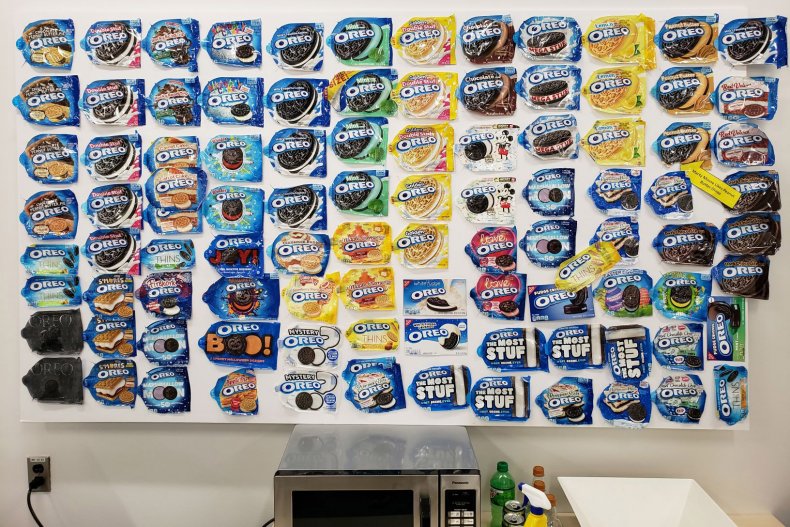 One grand prize winner will receive $25,000 for sharing their hiding place. That's enough money to purchase a new Maverick once it goes on sale later this year.
The sweepstakes runs through July 23.
This isn't the only partnership Oreo has entered into that resulted in a unique package. Green Giant, Better Homes & Gardens and Hanes also have created this type of packaging for the same sort of product.