International Women's Day 2016: The First U.S. Woman to Have a Uterus Transplant May Be Able to Get Pregnant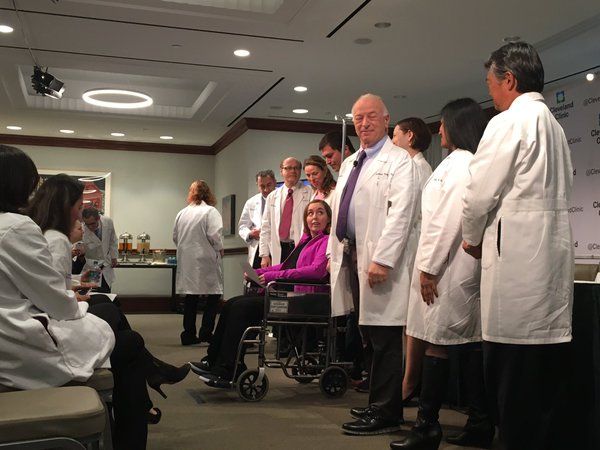 A 26-year-old woman named Lindsey has become the first person in the U.S. to have a uterus transplant. Surgeons at the Cleveland Clinic in Ohio introduced Lindsey who was wheeled in by her husband Blake. The couple have decided to only give their first names.
Speaking to reporters, Lindsey thanked the eight-person medical team that performed the operation on February 24, the Guardian reports. She also gave thanks to the family of her donor, a woman in her 30s. If her body accepts the transplant, Lindsey, who found out she couldn't have children at the age of 16, may be able to get pregnant.
"I am so thankful to this amazing team of doctors and all the nurses and staff who have worked around the clock to ensure my safety," she added according to NBC News.
Lindsey, who has already adopted three children, is the first of 10 women scheduled to have the procedure at the clinic. She will be monitored for a year, after which she may be able to have children. Lindsey has already been given IVF treatment by the doctors who plan to transplant the healthy embryos should she pass the one-year waiting period.
All 10 women will only have their uteri temporarily. The aim is that they will carry one or two foetuses that will be born via caesarian. Afterwards, the uteri will be removed. To date, Sweden is the only country to have achieved this. Nine women have had uterine transplants of which four have given birth.